Elon Musk's 'Saturday Night Live' Had Everybody And Their Mother But Only A Couple Great Sketches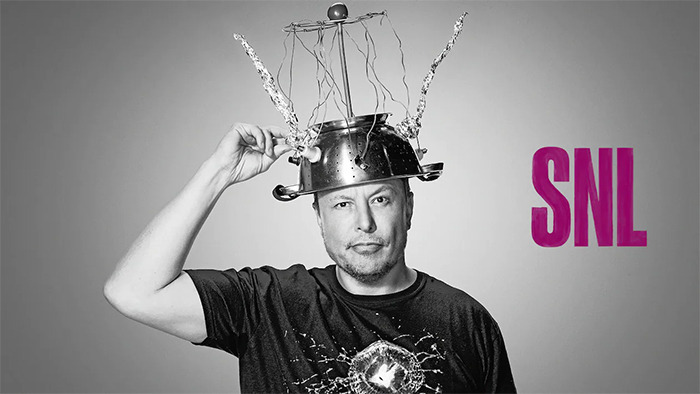 Well, Saturday Night Live was hosted by Elon Musk this weekend, and it went about as well as you'd expect when a billionaire business magnate without any real performance experience or natural charisma hosts a sketch comedy show. That's not to say it was downright terrible. In fact, it went a little better than I expected. But this is the perfect example of how an episode of SNL can be stilted by a host with very little comedic intuition, even if the host is more than willing to have a little fun.
Happy Mother's Day from Saturday Night Live
Saturday Night Live kicked off the episode with an amusing and heartwarming cold open. Rather than opting for a timely sketch at the top of the show, Miley Cyrus introduced the show by singing a familiar Dolly Parton tune. Throughout the song, almost every single cast member from SNL brought their mother on the show and had a fun little exchange with them. It's not exactly a sketch, so I'm not going to rank it like the rest of the episodes bits, but it's certainly worth a look.
The Best
Murder Durder – Kate Winslet is solving murders and loving Wawa thanks to the Mare of Easttown on HBO. As for SNL, they're leaning into the Philadelphia setting by giving us an even more authentic portrayal of a very specific set of white people from Pennsylvania. You can't help but laugh at the exaggerated but also accurate dialect from this part of the country, especially in the heat of the crime drama. It also benefits from Elon Musk only appearing as a creepy priest for a brief moment.
The Ooli Show – If there's one thing I love, it's Icelandic accents played for comedic effect, so I had a lot of fun with this sketch. Plus, it's the one time where Elon Musk's awkward delivery and pacing actually somewhat paid off. The only shortcoming is Pete Davidson's half-ass Steve Buscemi impersonation. But Kate McKinnon's vaguely confused and annoyed Frances McDormand made up for it. Also, I don't know about you, but I think Chloe Fineman is quickly becoming one of the show's best cast members.
The Average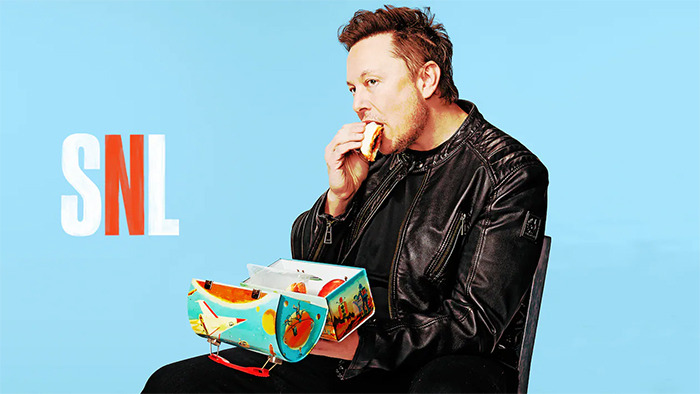 Cowboy Standoff – Here's an example of where Elon Musk's lack of stage presence and experience really held him back. The timing and pacing of his lines made what should have been very funny only slightly amusing. It's something you don't really have to think about when comedy is done right, but when it's executed poorly, you notice why. In this case, it's stumbling over lines, strange cadence, and a perplexing attempt at a southern accent that keeps this sketch from being great.
Chad on Mars – I wouldn't be surprised if Elon Musk really does wear leather jackets into mission control whenever there's a SpaceX launch of some kind. Again, Elon Musk makes this sketch falter because he has difficult lending any drama to his part as the straight man. Pete Davidson does what he does best as Chad, but this isn't one of the more satisfying renditions of the character. I have to give credit to the writers and Elon Musk for including a recent reference to the fact that a lot of people are going to die in SpaceX's attempts to get to Mars.
Post-Quarantine Conversation – Much like post-quarantine life, I expected this sketch to be better. It's not that the premise isn't funny, and there are some solid moments that elicited audible laughter instead of polite chuckling, but it just doesn't even seem to land firmly when it comes to the funniest moments. Maybe part of it is that these conversations border on being too real. Except for that cousin incest part. Speaking of which, did you notice there were three sketches referencing incestuous cousins? Was this on purpose or just a strange coincidence?
The Worst
Wario – Honestly, I'm mad that this sketch got wasted with a host like Elon Musk. Granted, it's surreal and funny on its own to see a guy like Elon Musk dressed up as the Super Mario villain Wario, but his performance really made this one even worse than it needed to be. And that's saying something, because this sketch felt like it got hit with a spiked blue shell. What should have been a weird and wonderful sketch ended with a total dud of a joke, both due to a technical flub and just lazy writing.
Gen Z Hospital – This sketch set the stage for a worrisome night of Saturday Night Live. Thankfully, Elon Musk wasn't quite so terrible as he is in this first sketch after the monologue. His delivery is worse than that fake beard, and the rest of the sketch totally wreaks. This feels like a sketch that should have been on All That instead of SNL.
Weekend Update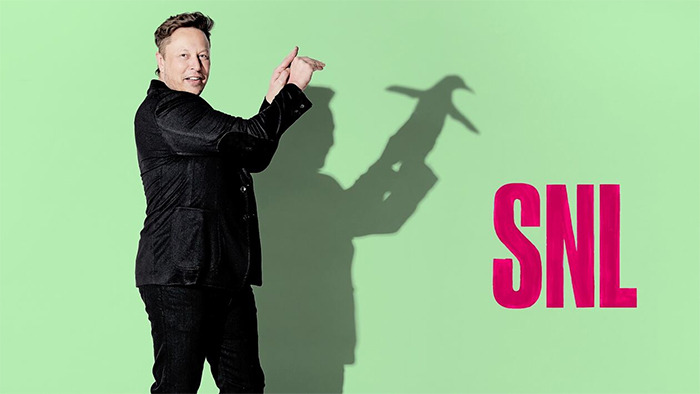 Every episode of Weekend Update needs a sketch where Michael Che totally owns Colin Jost. Tonight's jab at the co-anchor was a great one, and it wasn't even the best moment of the evening. Right at the top of the episode, SNL showed why it's one of the best places for comedy. In the middle of a live show, the Chinese rocket that was spiraling down somewhere unknown on Earth had crashed in the Indian Ocean, likely prompting a quick change at the Weekend Update desk, which resulted in a great reference as to why SNL had Elon Musk host the show to begin with. You can complain all you want about SNL not being as funny as it used to be (which is bullshit), but that kind of quick thinking is why some of the best comedic talent comes from this show.
A Weary Mother in Her Darkest Hour on Disney – Even though this character could use a little bit of a vocal makeover so it doesn't sound so close to Dionne Warwick, this was an outstanding new character that deserves to recur at the Weekend Update desk. There will be plenty for mothers to be tired about as we come out of the pandemic, and I hope Ego Nwodim gets a chance to bring this character back every now and then. At the very least, she should be a holiday staple.
Financial Expert Lloyd Ostertag on Cryptocurrency – Part of me wonders if Elon Musk really wanted to explain to people what cryptocurrency was, and this is what SNL allowed him to do. Musk doesn't really explain how cryptocurrency works, and in the end he admits it's basically a hustle. Honestly, we think that's probably more true than a joke.
Baby Yoda on Star Wars Day Celebrations – Ugh. Listen, I really want to like Kyle Mooney's weird take on Baby Yoda, as if he was a cast member of Entourage or something like that. But there are more laughs that come from the way Mooney looks under all that make-up than from the actual character himself. It's a bit that doesn't work for me, even with swoll arms like that.
The Host
Elon Musk did his best to seem natural and comfortable during Saturday Night Live, but it's clear that his personality doesn't quite allow it. Thankfully, he seems at least somewhat self-aware of that and was able to poke some fun at himself in the process. But that doesn't change the fact that much of his performance was stilted and squashed what could have been a decent episode. In spite of the baggage that Musk brings with him as a person, the episode made decent use of him. In fact, Musk was allowed to have more fun than some of the most seasoned performers who have hosted. Unfortunately, he just doesn't have the right set of skills required to make it work.
The MVP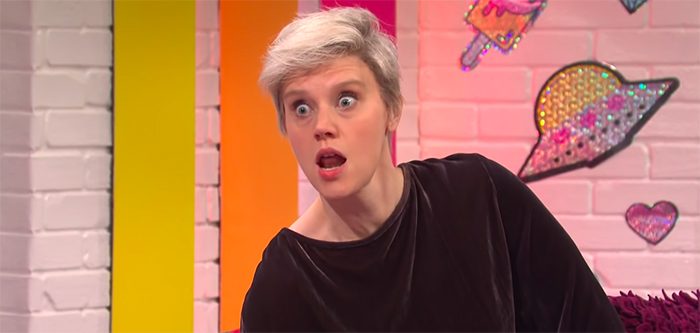 Kate McKinnon – It's going to be a real bummer when Kate McKinnon leaves Saturday Night Live, even if Chloe Fineman is shaping up to be a fine successor. But McKinnon's great impressions and generally outstanding comedic presence can't be denied, and she's stellar in this episode. Even the bit with her mother was the best, and it's clear that McKinnon's mother had quite the influence on her daughter. The fact that she so confidently did Sister Mary Katherine Gallagher's signature move says a lot about McKinnon's mother, and it really set the tone for the rest of that charming opening bit.
The Final Word
I'll be the first to admit that Elon Musk wasn't as terrible of a host as I thought he would be. He was no worse than any politician or professional athlete who doesn't know how to perform in sketch comedy. But Musk didn't exactly make the episode easy to enjoy, and there were plenty of jokes that would have landed in the hands of an experienced actor. Even so, despite the fact that this is one of the lower end episodes of the season, I've seen far worse episodes throughout the history of SNL. And that's what makes last night's buzz about this episode so frustrating.
All over social media, voices from those who watch maybe a handful of SNL episodes each year were suddenly experts on the late night sketch comedy show. Yes, last night's episode was mostly disappointing. But SNL has always been hit or miss, and it's not like they failed Elon Musk as a host. While a few of the sketches would have been bad regardless of who hosted, many were hurt by Elon Musk's presence. Casual viewers take this as a sign that SNL is simply bad now, and this happens every now and then when a host captures enough attention to convince a larger crowd to watch.
I've said it before, and I'll say it again. The previous seasons of SNL aren't any better than the whatever the current iteration of the show is. The only reason general audiences think that is because they only remember and constantly see the best sketches replayed in retrospective episodes. But there have always been just as many misses as hits, and to think that the show in general simply isn't good anymore is pure nonsense.