Carey Mulligan Stars In A Lesbian Period Drama And Gets IBS On A Familiar But Funny 'Saturday Night Live'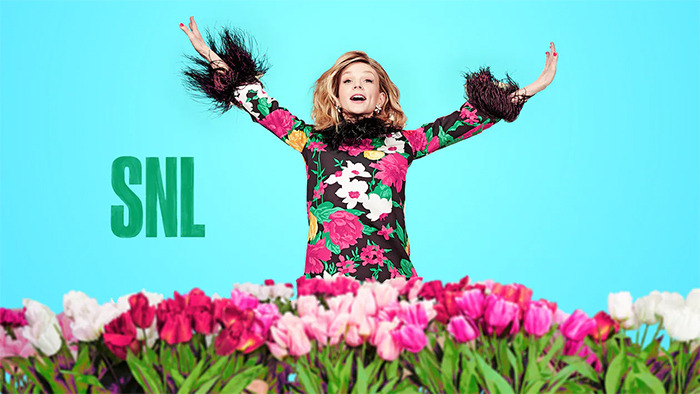 Carey Mulligan is primarily known for starring in prestige dramas and hasn't shown much evidence of harnessing any secret comedic chops. Though her hosting debut on Saturday Night Live undoubtedly let Carey Mulligan get a little bit more loose, she was still mostly relegated to the same position that many prestige British actresses end up: the straight-person. The good news is that the sketches still mostly delivered some solid laughs, even if they tapped into a lot of familiar and recurring bits.
So let's get down to the best and worst sketches from the Carey Mulligan hosted Saturday Night Live.
The Best
What's Wrong with This Picture with Carey Mulligan – Saturday Night Live relies on the game show format regularly. And I'm always a sucker for when they do a game show where the contestants are oblivious to the actual game's rules and are basically idiots. This is one of those instances, and it's all elevated by Kenan Thompson's incredible, incredulous host schtick, which never gets old no matter how many times I see it. I wonder  just how many different wacky takes on these pictures are tried out before they settle on the final answers.
Lesbian Period Drama – Considering the kind of movies Carey Mulligan has made over the years, it's kind of a miracle that she hasn't made a movie like the one being lampooned in this trailer. Mocking recent acclaimed dramas Portrait of a Lady on Fire and Ammonite, this faux trailer hits all the tropes of the lesbian period drama. Mulligan's presence makes it an excellent gag, and if she's lucky, this will be enough to get her out of ever having to actually star in one of these dramas.
IBS Medicine Ad – Sometimes it's good old-fashioned toilet humor that gets the job done. In this case, it's an IBS medicine that comes just a little too late after a mother totally destroys a school bathroom with her bowel movement. The commercial gets interrupted by Kenan Thompson's aghast reaction and Aidy Bryant's administrative concerns to great effect, and the only thing that might have improved the situation is if Carey Mulligan was allowed to spread her wings in a more goofy fashion.
L'Eggs – This is exactly the kind of 10-to-1 sketch I like to see towards the end of the night. The set-up of a freestyle rap group was already an odd enough element, but Carey Mulligan and Aidy Bryant doing a full-on guerilla marketing campaign to drum up interest in L'Eggs pantyhose again made this a gem. This feels like a sketch that may have originally been crafted for Kate McKinnon to do with Aidy Bryant, and it might have been even better in that form, but Mulligan's work here is commendable, even if it still requires her to still play things a little more straight.
The Average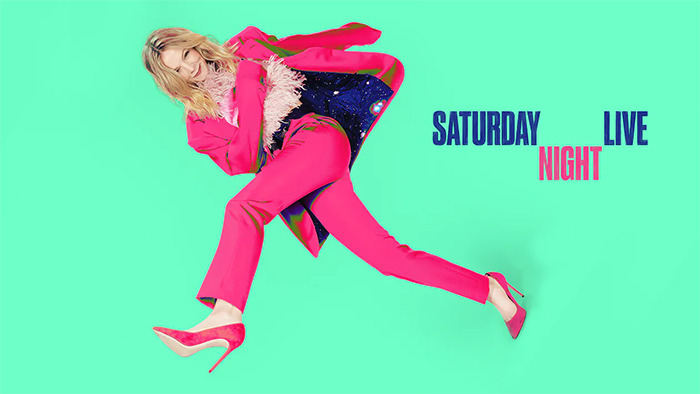 Minnesota News – Saturday Night Live previously played this game with a news broadcast that turned into a competition between white and Black newscasters tallying how many crimes had been committed by each race. A different approach is taken here as the white anchors clearly agree that the death of George Floyd at the hands of police officer Derek Chauvin deserves justice, but the Black anchors don't think it's actually going to happen. It can be hard to make comedy out of a situation like this, but the writers did so with just the right amount of care and observation without digging too deep into the actual issue. It's Kenan Thompson and Ego Nwodim's slow execution of "Welllll," each time that really sells it, and that little shoutout to DMX was a nice addition.
Star Trek Spin-Off – Star Trek has been parodied countless times on SNL, and this one lands somewhere in the middle of the pile as it brings The CW-level drama to the bridge of a starship. A group of young millennial crew members are struggling with having to deal with things not going their way for the first time, and they can't help but whine endlessly. It's a bit of a one-note sketch, but there's a single moment that deserved to land a little more firmly before being rushed over by a camera cut. Mikey Day yelling, "Move, Clem!" at the alien crew member had me cracking up.
The War in Words: Bertie and Mary – Remember how we said SNL doesn't always know what to do with prestige British actresses? Well, one of their go-to bits is to toss some period garb on them and put them in a situation like this. Even the comedy-inclined Phoebe Waller-Bridge did this bit when she hosted in the fall of 2019. It's a solid formula where the escalation of Mikey Day's panic and annoyance is good for laughs, but this one didn't work quite as well as past iterations.
Weird Little Flute – Is it just me or has the presence of rap music videos on SNL been increased by around 1000% in recent years? It feels like every episode has one. Don't get me wrong, they've consistently been great and they often offer Pete Davidson the best chance to shine, but I feel like SNL's musical horizons need to be broadened a little bit. Regardless, this sketch that gets Kid Cudi on the action is still decent, even if it stretches a simple observation about rap songs too thinly into an entire song. Also, I'm not sure why the real Timothée Chalamet popped up, but it was a solid surprise.
The Worst
Study Buddy – Honestly, this sketch isn't terrible, but it just goes on for far too long while staying at the same level of comedy. There aren't any peaks here to bring about raucous laughter, and the nerdy caricatures are a little tired despite getting a boost from being portrayed by Kate McKinnon and Aidy Bryant. But overall, the sketch feels like it could have used another pass or just been replaced by something else.
Weekend Update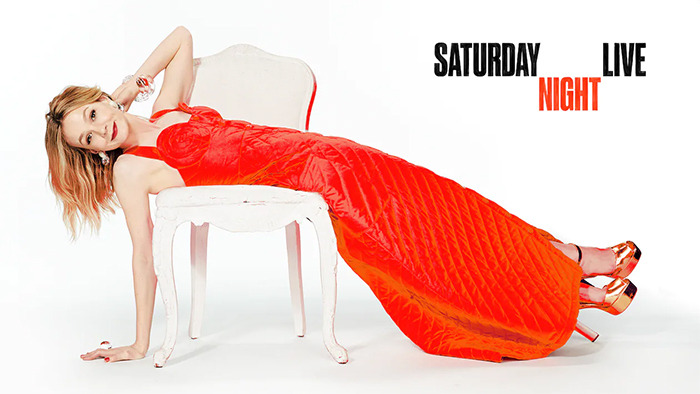 Colin Jost and Michael Che let Matt Gaetz and Mitch McConnell have it this week, and there was even a lowly mention of Donald Trump. But again, it's nice that Weekend Update isn't all doom and gloom after the 2020 election. In fact, Michael Che seems to be intentionally taking the time to piss off at least one group of people (other than Republicans) with at least one joke in every single edition. It's been pretty amusing to see who gets angry at him each week.
Bruce Springsteen and Barack Obama on Their Podcast Renegades – Well, I wasn't expecting to lose my shit laughing at Beck Bennett's eternally smiley impression of Bruce Springsteen but here we are. I love that the wig makes Bennett's head look ever so slightly too big to make his take on The Boss feel a little unhinged. I'm not sure if that's intentional or if Bennet's thick head of hair just makes that happen by default, but I hope that the writers figure out a way to reuse Springsteen again and again.
Pineapple on the Paul Pierce Scandal – It's about time Punkie Johnson got some time at the Weekend Update desk for a breakout moment. Though she's appeared there before, this was a nice standout bit for her to sink her teeth into. On any other night, this would have been one of the best moments at the Weekend Update desk, but Bowen Yang had to come along and steal the show.
The Iceberg on the Sinking of the Titanic – Bowen Yang recently made an admirable appearance at the Weekend Update desk to address the Asian hate and racism that is sweeping the United States. Now he returns with something on the complete other end of the spectrum. I don't know how this idea came along, and I really don't care, but this bit is hilarious. Bowen Yang frequently plays similarly flamboyant characters, and this one is no different, but it's the premise and the execution that lets this one soar. The personification of the iceberg as the victim in the sinking of the Titanic is an amusing idea on its own, but in the hands of Bowen Yang, it's a triumph of totally weird comedy.
The Host
Just listening to Carey Mulligan deliver her monologue, it seems like SNL was going to have trouble making her funny. I don't know why they struggle with serious British actresses, but it can be a frustrating trend, especially when this is a time when you want to see non-comedic actors venture out of their comfort zone. To Mulligan's credit, she certainly has plenty of fun throughout this episode, even if she's playing it straight most of the time. But as you can see in this monologue, playing it straight takes a little of the comedy out of the equation. However, I will say that the idea of Mulligan telling her kids bedtime stories that sound like Oscar-worthy fever dreams is something that deserves some praise.
The MVP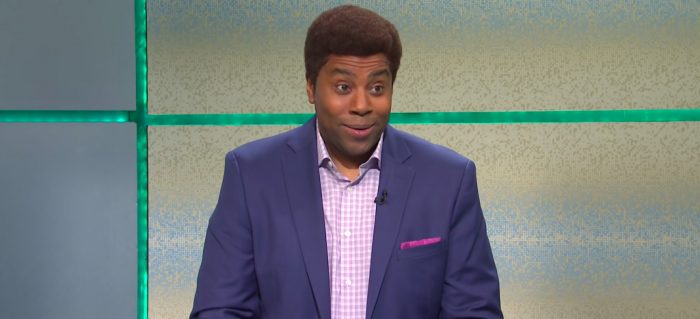 Kenan Thompson – Aidy Bryant came close to snagging this one, but Kenan Thompson was consistently more funny in this episode. I've said it before, and I'll say it again: If Kenan Thompson gets perturbed and shouts in a sketch, I'm probably going to crack up. It doesn't always make a sketch work, but in this episode, the sketches in question were also great. Whether it was hosting an oddball game show or shouting about a destroyed "terlet," Thompson was on fire this week.
The Final Word
Due to unforeseen circumstances, last week's Saturday Night Live escaped my eyes, so I don't have a point of comparison for whether the quality went up from the previous episode with host Daniel Kaluuya. But at the very least, the writers and cast of SNL finished this trio of spring episodes on a high note. Now the question is how will SNL close out season 46? They've probably got two or three more episodes left in them before summer arrives, but we don't know who will host them or when they will be. With so many movies swapping release dates, it could be anybody's time to shine. Hopefully we'll know sooner than later and this season will go out with a bang.