Daily Podcast: Ghost Of Tsushima Movie, National Treasure TV Show, Black Adam, Shazam 2, And More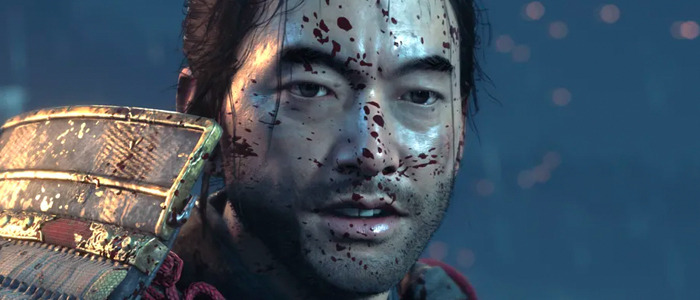 On the March 25, 2021 episode of /Film Daily, /Film senior writer Ben Pearson is joined by /Film writers Hoai-Tran Bui and Chris Evangelista to discuss the latest film and TV news, including a Ghost of Tsushima movie, a National Treasure TV show, and casting for Shazam! Fury of the Gods and Black Adam. Then we dive into the mailbag to answer a few listener questions.
Opening Banter: In The News:
(HT)
'Ghost of Tsushima' is Becoming a Movie with 'John Wick' Director Chad Stahelski Attached to Helm
In The Mailbag:
Cade sent us an email with some additional suggestions for a topic we covered a while ago, which was movies or TV adaptations that were better than the books on which they're based. Cade threw in
Blade Runner
,
Forrest Gump
,
The Last of the Mohicans
, and
The Prestige
.
I never got around to seeing Justice League for a myriad of reasons, but now that the Snyder Cut is out, I'm at least interested in watching it. My question is:
Should I watch the theatrical cut first, or should I just dive right in to the Snyder Cut?
Does the extended version work completely on its own? Or to truly understand the zeitgeist around it do I need to watch the theatrical cut first? Thank you very much, and I hope you all have a wonderful day! – Jeremy, Atlanta
As someone who was able to (virtually) attend my first-ever film festival this week with South by Southwest Online, I wanted to reach out to the Slash Film festival veterans to find out how they navigate the slightly overwhelming world of festival screenings. I'm just wondering
how you try to select the films in advance
you hope to attend to watch and review and
how you stay focused several days in
(asked as I try to mentally prepare for my 15th and final film of the last three days in a few minutes). And a few other random musings on film festivals – do you think that virtual elements of film festivals will continue into the future for all but maybe the biggest festivals?
What would you say is the ratio of quality films versus the forgettable you find at most festivals?
And could each of you provide the title of
the one movie that has been the most memorable you've ever watched at a film festival
? – Craig from Houston
Ben:
Like Crazy
, Sundance 2011
Chris:
High Life
at TIFF at 2018 and the Overlook Film Festival in general
HT:
The Irishman
, New York Film Festival 2019
All the other stuff you need to know:
You can find more about all the stories we mentioned on today's show at slashfilm.com, and linked inside the show notes.
/Film Daily is published every weekday, bringing you the most exciting news from the world of movies and television as well as deeper dives into the great features from slashfilm.com. 
You can subscribe to /Film Daily on
Apple Podcasts
,
Google Podcasts
,
Overcast
,
Spotify
and all the popular podcast apps (
RSS
). 
Send your feedback, questions, comments and concerns to us at
peter@slashfilm.com
. Please leave your name and general geographic location in case we mention the e-mail on the air.
Please rate and review the podcast on Apple Podcasts, tell your friends and spread the word! 
Thanks to Sam Hume for our logo.