Daily Podcast: What Constitutes A Cult Classic? Movies From Black Creators, Spider-Man 3 Title, And More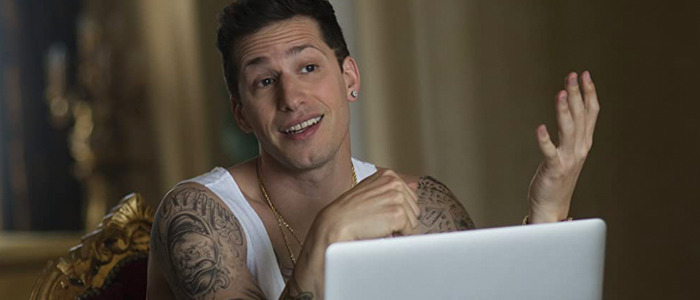 On the February 24, 2021 episode of /Film Daily, /Film senior writer Ben Pearson is joined by /Film managing editor Jacob Hall, weekend editor Brad Oman, and writers Hoai-Tran Bui and Chris Evangelista to talk about the latest film and TV news, including the title for Spider-Man 3, David Fincher's next movie, some Disney+ release dates, and a couple of cool Netflix projects. We also answer a couple of mailbag questions.
Opening Banter: There seems to be a problem with iTunes/Podbean.
In The News:
Two more cool Netflix projects
In The Mailbag:
If I can only watch a handful of Godzilla and/or Kong movies in preparation for Godzilla vs. Kong, which ones should I watch? Craig from Albany, NY
Sorry Craig, we have no idea!
Podcast listener here; was wondering if you guys could do a segment highlighting /suggesting

movies or shows from Black creators or highlighting Black talent

for black history month? Best, Brittany from OC, California
Ben – If Beale Street Could Talk, The Last Black Man in San Francisco, When They See Us
Chris – Pretty much anything Spike Lee has made. Just go watch all of it, right now. 
Brad – One Night in Miami, Selma, Good Hair
Jacob – Moonlight, Get Out, Love and Basketball, Baadasssss!
HT – Steve McQueen's Small Axe, Blindspotting, Black Dynamite
Twitter user LandoRocks asked us to

define what constitutes a cult classic and list some of our favorites

.
Ben – MacGruber, Wet Hot American Summer, Donnie Darko
Jacob – StarCrash, Clue, Miami Connection, Darkman, The Astrologer
Chris – Barb & Star (yes, I know it's new, but it will absolutely be a cult classic), anything from John Waters, anything from David Lynch, Under the Silver Lake/Southland Tales, A Cure for Wellness, Miami Vice, Road House. 
Brad – Clerks, Popstar: Never Stop Never Stopping, Office Space, They Came Together
HT – Rocky Horror Picture Show, Monty Python and the Holy Grail, Stephen Chow movies
Other Articles Mentioned:
All the other stuff you need to know:
You can find more about all the stories we mentioned on today's show at slashfilm.com, and linked inside the show notes.
/Film Daily is published every weekday, bringing you the most exciting news from the world of movies and television as well as deeper dives into the great features from slashfilm.com. 
Send your feedback, questions, comments and concerns to us at

peter@slashfilm.com

. Please leave your name and general geographic location in case we mention the e-mail on the air.
Please rate and review the podcast on iTunes, tell your friends and spread the word! 
Thanks to Sam Hume for our logo.