Kristen Wiig Brings Back Some Favorites And Gets A Robe In A Satisfying 'Saturday Night Live' Christmas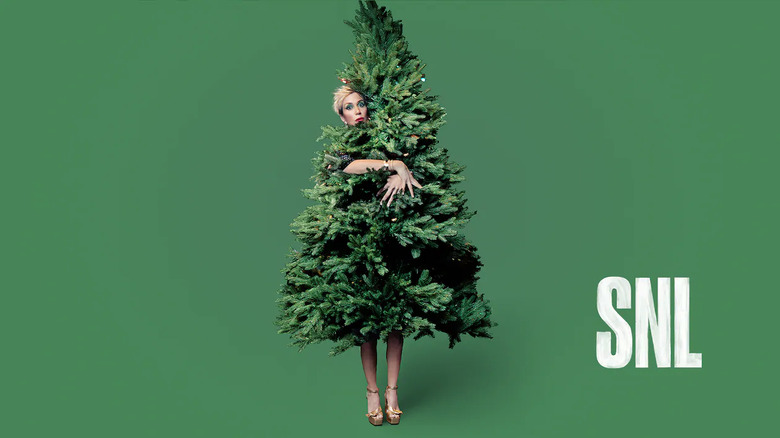 Kristen Wiig closed out last season of Saturday Night Live with the final episode of season 45 that was remotely produced with the cast contributing sketches from their homes during the coronavirus pandemic. But she came back to close out 2020 the right way with the final episode of the year. Not only was it full of festive funniness, but it had some great original sketches on top of the return of a couple of Wiig's favorite characters. Even musical guest Dua Lipa got in on one of the best sketches of the night.
So let's break down the best and worst sketches of the Kristen Wiig hosted Saturday Night Live.
The Best
Christmas Morning – Everyone knows that sometimes Mom gets the shaft around the holidays because she's the one doing almost everything for everyone else, and no one seems to know what to get her. This makes for a hilarious Christmas rap music video where Kristen Wiig feigns happiness over her gift of a robe, an empty stocking and the opportunity to make breakfast for everyone. Let me tell you that I lost it when Mom sings about burning herself on the oven.
A Teacher – Ego Nwodim doesn't have time for an inappropriate relationship with a student in this parody of the Hulu series A Teacher. For some reason, this storyline is used to create steamy drama, but it completely ignores the fact that most teachers wouldn't ever risk what little pay and benefits they have just so they can sleep with an inexperienced, barely adult student. Ego Nwodim's increasingly incredulous reaction to the situation is absolutely perfect for this, and she never makes it too absurd, which makes it all the more funny.
U.S.O. Performance – Riffing on the beginning of White Christmas, Kristen Wiig and Bowen Yang deliver a stunner of a U.S.O. performance. But rather than singing old timey holiday hits, they've got a "shuffle in C, four on the floor, just stay on the rhythm and you can't go wrong" kind of song. Not only is it funny, but it's kind of a banger, and Yang and Wiig put on a great show (in gender-swapped roles) that only gets better when musical guest Dua Lipa shows up for a cameo.
The Average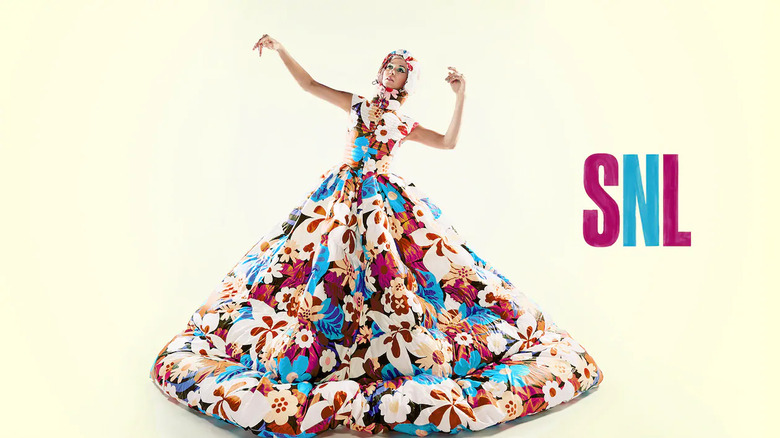 Home Alone 2 – Kevin McCallister may have befriended a homeless woman in Home Alone 2, but all he did for her was give her a turtle dove ornament for the Christmas tree she doesn't have. Meanwhile, as this sketch points out, he has his father's credit card, so he could have at least given her some food or maybe a hotel room. The make-up department did a great job of making Kristen Wiig look just like the character from the movie, but with some make-up that gives her a slightly deranged look, which makes the surprise ending to this deleted scene all the more funny. The only reason this wasn't one of the best of the night was because the timing felt like it stilted some of the gags, ruining the flow a little bit. But it was a solid bit.
Secret Word Holiday Edition – Kristen Wiig brought back Mindy Elise Grayson for a holiday edition of the game show Secret Word. You know how this goes if you watched SNL when Wiig was a cast member, and it's a bit that still works because of Wiig's outstanding delivery when she accidentally says the secret word. Kate McKinnon's additional character was an oddball companion that slowed the sketch down a bit.
Home for Christmas – I don't want it to seem like I'm down on Kristen Wiig's recurring characters from her days on SNL, because it's great to see them back. But they're also familiar and formulaic, so they're not quite as fun as when there's great original stuff. But Wiig's energy is always infections from this sketch, and it was still a lot of fun to see Sue back in that awful sweater.
The Worst
The Grinch – It was really a bummer to see this sketch waste a hilarious premise. Pete Davidson was solid in his impersonation of Jim Carrey's version of The Grinch, and making him the third person in a drunken holiday threesome has so much potential. But the execution of this sketch wasn't nearly as good as it should have been. Some of it came down to timing, but I just feel like they really could have been more risque without upsetting network censors. But maybe they held back because it's the Christmas episode.
Mike Pence Gets the Vaccine – Well, Jim Carrey stepped down as Joe Biden during the day before this episode aired, and now we know why. Alex Moffat debuted as the new Joe Biden, but unfortunately he was shoehorned into this lame lampoon of Mike Pence getting the COVID-19 vaccine on live TV. This played out just the day before the new episode, and it seems like they could have used some extra time to make it better. Not even an appearance by Maya Rudolph as Kamala Harris or Kate McKinnon as Rudy Giuliani made this any better, especially since the hair dye drip and Borat 2 jokes are stale as hell by now.
Weekend Update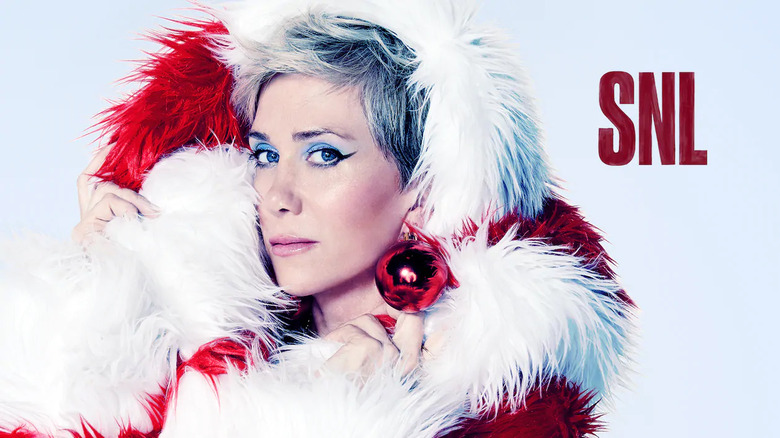 Weekend Update shined mostly because of the guests at the desk, but since it's the last episode of the year, one of my favorite traditions between Michael Che and Colin Jost came back, and it did not disappoint. Che giving Jost dark, racist jokes to say never gets old, and the same can be said for Jost ripping on Che's sex life. These are jokes that hit so hard that they almost feel like gut punches, and I love it.
Smokey Robinson on Celebrating the Holidays – You might have heard that Smokey Robinson went viral after mispronouncing "Chanukah" in a Cameo video, and that's just the beginning of the words he's apparently never read out loud before in this Weekend Update appearance. It's a simple gag that works best because it's timely, and Chris Redd does a solid impression that never loses its kindness or earnestness.
Willie on the COVID-19 Vaccine – Oh, Willie, never change. Though I will say that this character has lost a little of its charm since Kenan Thompson is much thinner now than when he first started playing this character, in a way, it almost makes him a little more deranged when he spouts off the ill-advised things that he's up to this holiday season. By the way, is anyone else consistently distracted when you can see Kenan's very thin sideburns with pretty much every character he plays, or is it just me?
Landis Trotter on Holiday Gifting – Heidi Gardner is becoming the queen of Weekend Update characters, and she debuted a new one this week with an influencer offering some holiday gift ideas. These totally aren't paid promotions. This felt like an easy gag, though it's elevated somewhat by Gardner's spot-on portrayal of these vapid social media influencers. And I will say that I liked when Landis broke the character she puts forth online to admit her scheme. But even so, I'm not sure this is one I'd like to see recur at the desk.
The Host
What can be said about Kristen Wiig that we don't already know? She was one of the best cast members during her tenure on the show, and this is where her career took off. So obviously she has no problem fitting in with the cast and playing goofy characters. However, I'm surprised that they didn't try to pull off some kind of Wonder Woman bit with Gal Gadot popping in. But maybe Gadot's publicity schedule for Wonder Woman 1984 was too crazy to make that work safely due to the pandemic.
The MVP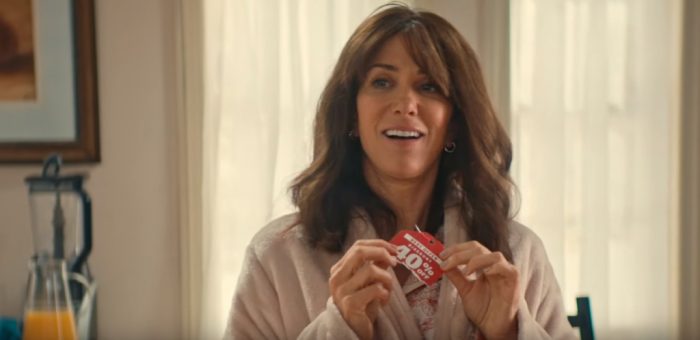 Kristen Wiig – Between the U.S.O. show and the Christmas rap, Kristen Wiig crushed it as host. Though it's a bit easier to have so many good sketches when you're the host, there are plenty of hosts who fall the wayside and have cast members dominate a sketch instead. But Wiig is a professional comedian, and she can be equally funny whether she's doing something low key like being a jaded mother or something energetic and wild like singing a hip-hop-inspired love triangle  song
The Final Word
Almost every single sketch was holiday-themed in this episode, which doesn't always happen even when it's the last episode of the year before Christmas. They weren't all winners, but this was a mostly great episode with a couple duds. Even the average sketches were better than most that usually get relegated to being just okay sketches. And the best sketches of the night were home runs, including two sketches that deserve to be instant classics.
We're not sure when Saturday Night Live will return in 2021, but Colin Jost did say that this would be the last Weekend Update with Donald Trump as president. That means we might not see a new SNL episode until after the presidential inauguration on January 20, so the show will either return at the end of January or perhaps sometime in February.