Jason Bateman, Chimp Attack Survivor, Hosts A Festive And Funny 'Saturday Night Live'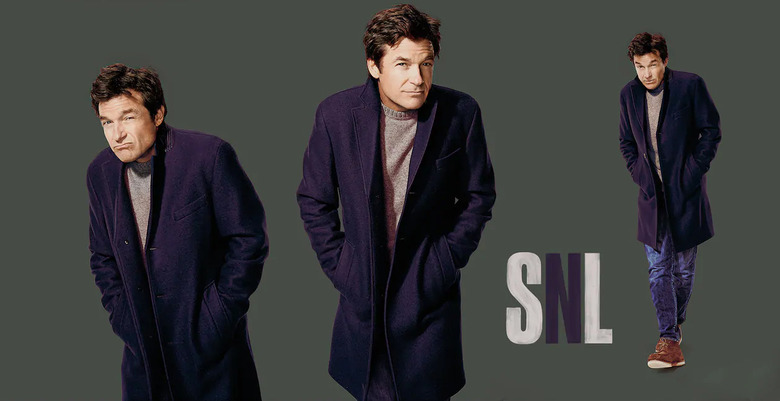 Jason Bateman returned to host Saturday Night Live for the first time in 15 years, and even though the official Christmas episode doesn't happen for a couple more weeks, if there were a couple more holiday-themed sketches, this could have been it. But even so, there are some very funny and festive sketches, and even a hilarious sketch featuring musical guest Morgan Wallen making fun of his irresponsibility ruining his initial scheduled appearance on SNL.
So let's get into the best and worst sketches from the Jason Bateman hosted Saturday Night Live.
The Best
Stu – Oh man, this is immediately a new classic Christmas sketch that should be played every year in SNL's annual holiday sketch round-up. In a parody of Eminem's music video for "Stan," Pete Davidson plays Stu, who has been writing letters to Santa Claus asking for a PlayStation 5, but he hasn't received a response yet. And if you're familiar with "Stan," then you know what's coming next. This is a pitch perfect parody with great lyrical rewriting, a great bit appearance by Bowen Yang as Elton John, and somehow an Eminem cameo at the end. This was so good!
Morgan Wallen Party – In case you didn't hear, Morgan Wallen was once booked to be the musical guest when Bill Burr hosted SNL back in October. But photos of him partying without a mask in the week leading up to the show resulted in him being replaced at the last minute. This sketch turns that revelation into a fantastic original sketch involving wacky time travel, and a hilarious escalation of absurdity of it all. Plus, another
Santa's Village – I love when SNL brings in some great physical comedy, and this is one of the more ambitious sketches they've done recently. This is a big set, and initially I thought it was just for social distancing, but watching Jason Bateman and Cecily Strong flail about as they destroyed the set with these big inflatable balls was absolutely hilarious. Add that with Bateman's penchant for sharp, sarcastic quips, and this whole sketch was just fantastic.
The Average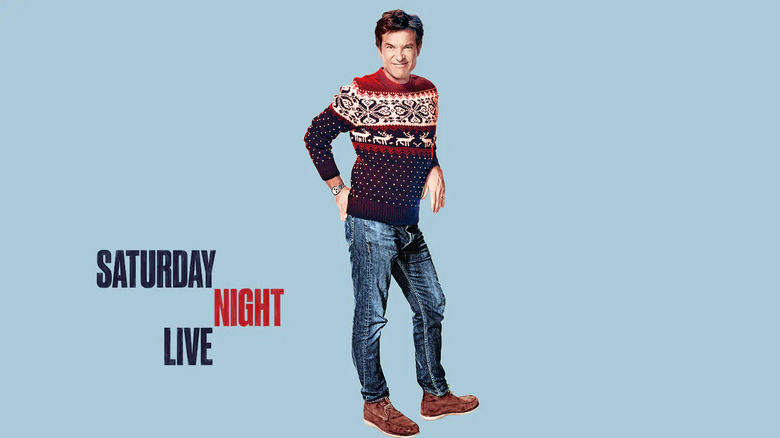 The Christmas Conversation – Everyone is dreading having that conversation with their parents that coming home for Christmas isn't a good idea right now. SNL takes the dramatic reactions from those parents to the max with Kate McKinnon, Heidi Gardner and Punkie Johnson as the mothers who just can't handle it and Jason Bateman and Kenan Thompson as the fathers who do their best to mediate the situation.
Sleepover 2 – This is one of those instances where the average sketches are actually still pretty great. The main reason this one isn't one of the best is that it treads familiar territory since this same premise was used when Adam Driver hosted back in January 2020, around 12 years ago. Bateman brings a different kind of wry energy to the proceedings, changing the vibe a little bit, but Kate McKinnon's oddball tween character, as well as the make-up and wardrobe department, is what makes it work so well.
Michigan Hearings – Saturday Night Live has consistently had trouble with political satire over the past four years simply because everything that has come out of the Trump administration is so ridiculous that it's nearly impossible to parody. This is kind of one of those cases, because the Trump campaign's "star witness" to voter fraud in Michigan elections is basically a Cecily Strong character come to life. So while it's funny to see Strong as Melissa Carone, the lampoon of the woman is not far off from the insane reality. Even the more exaggerated witnesses accompanying her don't feel like they're absurd enough to be parody.
The Worst
Outdoor Cabaret – While I don't think the jokes in this sketch are particularly funny, what I do love about this sketch is how great the characters are that Bowen Yang and Cecily Strong are playing. I wouldn't mind seeing them play these characters again, perhaps with some better material for the sketch. Their banter feels natural, their singing is hilariously cheesy, and I just love how they play off each other in general. This isn't nearly as bad as some of the worst sketches we've seen in some episodes, but it just didn't feel on par with the rest of the night.
Bits – It always bums me out when I don't love a sketch like this with Kyle Mooney as the star. The premise is amusing, the production quality for the sets for the musical sequences make the silliness of the sketch even more ridiculous, but it just doesn't feel like it lines up for a home run. There are a couple of solid chuckles here and there, but unfortunately this wasn't the kind of weird funny that I like to see from Mooney.
Weekend Update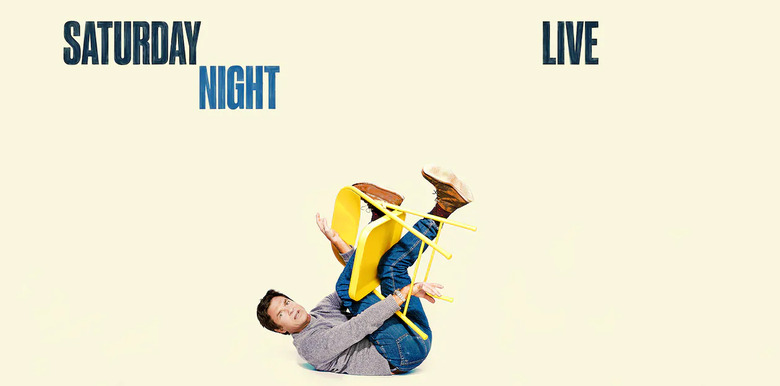 When it comes to Michael Che on Weekend Update, he's been holding back less and less when it comes to one of his jokes not landing. In this case, the Eyes Wide Shut reference doesn't land very well, and the way he reacts make me think that it's a joke he didn't feel confident, an maybe it wasn't even his own. It's a solid joke, but it just didn't land with the audience. Meanwhile, I love that Jost's marriage to Scarlett Johansson has made him more of a punching bag at the desk.
Pete Davidson on Staten Island COVID-19 Protests – After starring in the stellar "Stu" sketch earlier in the night, Pete Davidson returned to the Weekend Update desk with one of his trademark stand-up style bits. Though I will say that Davidson addressing the backlash of him starring in an It's a Wonderful Life table read for charity feels shoehorned into this bit, his defense of the situation is right on the money, and I'm glad that he stood up for himself.
Bailey Gismert on Old Movies – As much as I like Heidi Gardner's characters at the Weekend Update desk, this is one that has never really worked well for me. Maybe it's because I'm not familiar enough with teenage YouTube reviews, but there's something about it that has never really landed for me. But I will say that this edition felt rather provocative in giving the teen's woke perspective on some Best Picture winners from the 1990s. However, the point they were trying to make about Forrest Gump was handled rather clumsily despite the fact that it's clear what they were getting at, so much that it made the crowd feel unsure if they could laugh.
The Host
Jason Bateman excels at sarcasm on par with Chandler Bing on Friends. His wry delivery can make the most innocuous lines sound hilarious, and that's why I'm not sure what to think about this story of him being "attacked" by a chimpanzee actor that appeared on the episode he hosted back in 2005. The chimp clearly comes towards his face, but it almost appears that he was going to kiss him before he backed away and showed his teeth. Regardless, the way it's framed and explained by Bateman is very funny, even if it's simple.
The MVP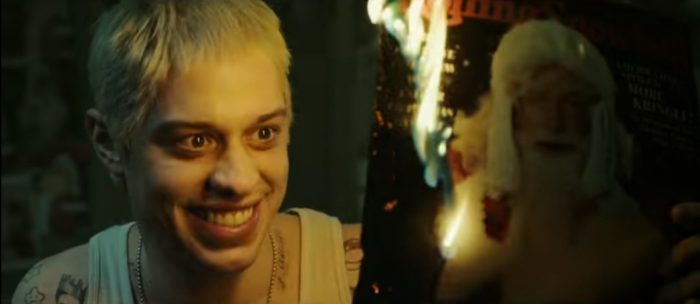 Pete Davidson – Though he's found it a little hard to shine when it comes to character work on SNL, when Pete Davidson finds something he can convincingly, he excels at it with flying colors. In this case, the Eminem parody was top notch comedy, and his Weekend Update desk appearance only bolstered the fact that he was the best of the night. Even his quick appearance in the Michigan recount sketch and the Morgan Wallen sketch brought some laughs. Cecily Strong was a very close second because of her great character work in this episode, but since the quality of her sketches overall wasn't as impressive, she barely missed it.
The Final Word
If SNL is running trough greats Christmas sketches like this now, I hope they'll have holiday bits that are just as good when Kristen Wiig hosts the actual Christmas episode on December 19. That episode is usually one of the best of the season, and with Wiig hosting, it should be a knockout with a lot of special guests. But until then, this was a great way to return from the Thanksgiving break, and I hope that next week's episode hosted by Timothée Chalamet will keep the momentum going.