'Saturday Night Live' Turns David Harbour Into A Gritty Oscar The Grouch In A Mildly Amusing Episode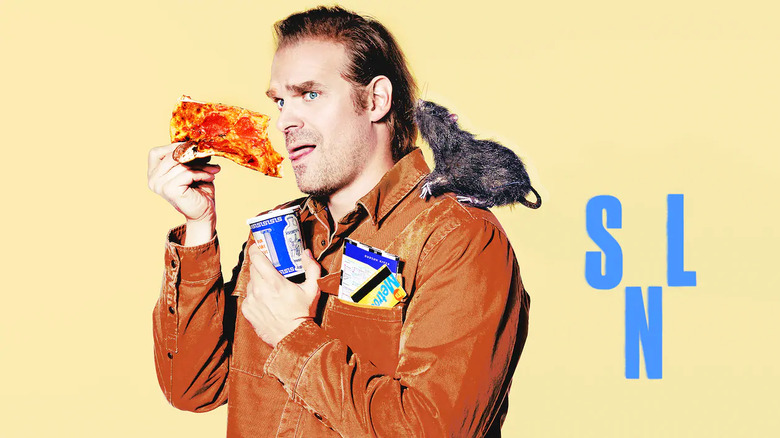 Based on David Harbour's general enthusiasm in any given situation, we knew that he would have plenty of fun hosting Saturday Night Live. Unfortunately, it seems like the writers might have been tired in their third episode in a row, because the sketches were rather middling in their comedy. Thankfully, there were a couple of great standout sketches, including one that has David Harbour giving a Joker-inspired gritty take on Oscar the Grouch.
Without further adieu, let's run through the best and worst sketches from the David Harbour hosted Saturday Night Live.
The Best
Grouch (Joker Parody) – I wondered how long it would be before we got a proper parody of Joker that would turn another well-known character into a twisted psychopath. In this case, it's an origin story for Oscar the Grouch, who is very concerned with how messed up things are getting on Sesame Street. Seeing the seedy, human versions of characters like Mr. Snuffleupagus, Bert and Ernie, and Big Bird is fairly creepy, but it's also downright hilarious.
Little Miss Teacher's Friend – Everyone knew that one kid who was way too much of a kiss-up in school. This pageant takes those kids and perfectly lampoons them in the form of a pageant. Aidy Bryant, Melissa Villaseñor, Kate McKinnon and Chloe Fineman participate in the competition, each perfectly playing a weird little kid who is far too friendly with their teacher (Ego Nwodim). The kids are just the right amount of precocious and weird. Also, I don't know what's with the principal (David Harbour) yelling at the teacher cheering for him, but that's hilarious.
The Average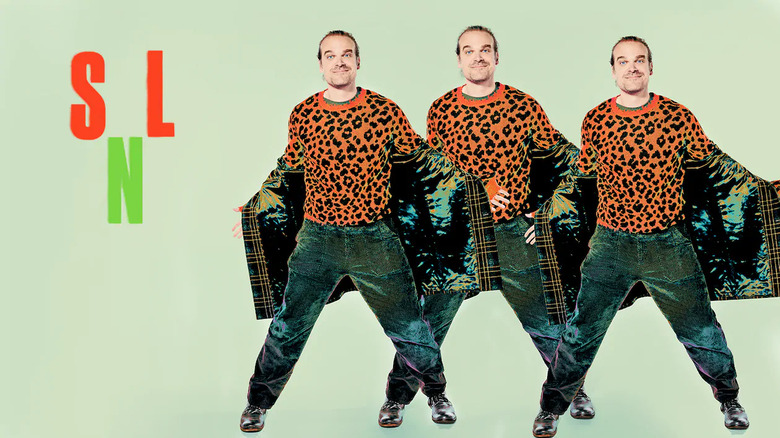 SoulCycle – It's about time someone mocked these SoulCycle people. They nailed the different personalities and looks of trainers who lead these exercise sessions. Switching between them keeps the laughs coming quickly, and Bowen Yang, David Harbour, Heidi Gardner, and David Harbour knock it out of the park. But the banter between Ego Nwodim and Alex Moffatt almost feels like too much, and it might have been better if they only focused on the trainers instead.
Sauce – Honestly, if the pacing of this sketch was a little bit better, this probably would have been bumped up to the best category. The sight of David Harbour in drag along is very funny, and the contrast of his size as a sweet Italian woman to her small husband (Kate McKinnon) makes it even better. Their inching towards intimacy is the crux of the sketch, and it continues to be amusing because of their size, but it just feels like it needed to be sped up or beefed up a bit. Still some good laughs here.
Peter, Paula & Murray – This is one of those sketches where there's not really anything wrong with it, but the overall sketch is only mildly amusing. While there are some funny lines in these songs, especially from David Harbour as Peter, it didn't make me laugh out loud as much as chuckle quietly.
CNN Equality Town Hall – SNL continued stunt casting for their political satire this week by bringing in Lin-Manuel Miranda as Julian Castro, not to mention bringing back series premiere host Woody Harrelson as Joe Biden (will this be a regular thing now?). This wasn't nearly as good as their first skewering of the potential Democractic presidential candidates earlier this season, though it did give Colin Jost and Chris Redd a little more time in the spotlight as Pete Buttigieg and Cory Booker. There are some great moments, largely thanks to Kate McKinnon as Elizabeth Warren and a cameo by Billy Porter doing drag queen style introductions for the candidates, but otherwise, this one is just okay.
The Worst
Court Show – Wow. What a mess this was. This is one of the reasons that people in show business say you're never supposed to work with animals, especially on live television. While mayhem like this caused by animals can be funny, it was infinitely more distracting than funny. But even beyond that, this sketch felt like it was written for All That instead of SNL, and it's barely good enough for that.
Weekend Update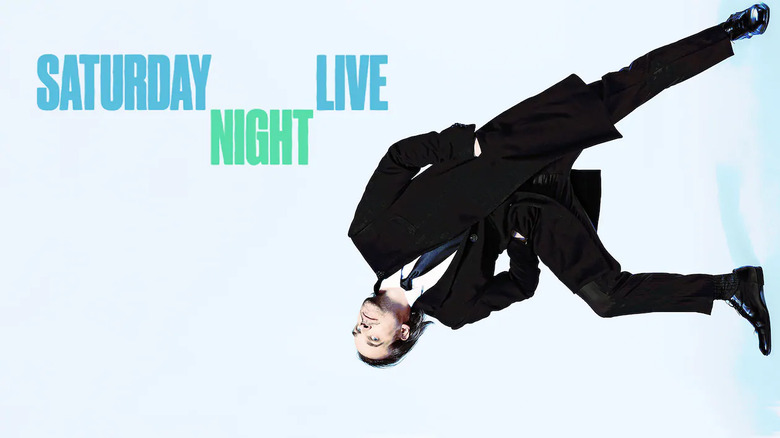 The gags about the current headlines regarding President Donald Trump's impeachment weren't as good as usual. But Colin Jost and Michael Che had plenty of other solid jokes. Jost's punchline of Crocodile Cosby was outstanding, but Che had the best one of the evening when talking about the news network for African-American viewers.
Bailey Gismert on Fall 2019 Movies – Bailey Gismert isn't one of my favorite recurring characters on Weekend Update, mostly because it seems a little too easy of a character to craft. But I will say Heidi Gardner is really good at being this sort of vapid high school girl, and it makes perfect sense that she'd have a crush on the Joker.
Pete Davidson on Sexually Transmitted Diseases – Hey, look! It's Pete Davidson! He was missing for two weeks, but got references on Weekend Update last week. This bit feels like it was made just to give him some screen time and shut everyone up who was wondering where he's been. But he's been shooting The Suicide Squad, and he will probably just be around here and there for part of the season.
The Host
David Harbour always seems like he's happy to be anywhere, and hosting Saturday Night Live was a lifelong dream for him, though he seemed to be a bit nervous about it. But it should come as no surprise that Harbour was having the time of his life. Even though he's not exactly the most versatile performer, his enthusiasm did help bring some energy to the proceedings. At the very least, seeing him as Oscar the Grouch was worth it, and I'll never forget how he looked as a giant Italian woman. Maybe if he comes back to host again, perhaps next spring before Black Widow arrives, he'll be able to cut loose a bit more.
The MVP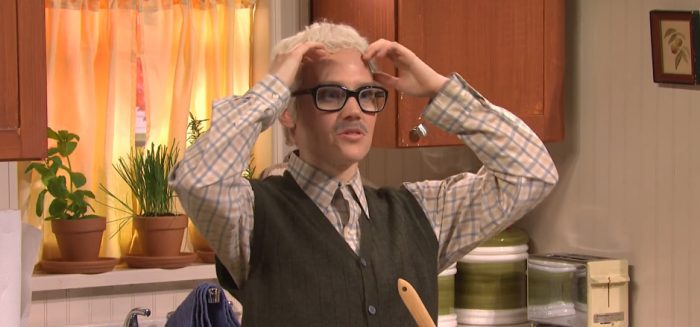 Kate McKinnon – Even though the sketches she was most prominently featured in weren't the best, McKinnon was consistently funny throughout the evening. From playing one of the weird kids in the teacher's best friend pageant to being David Harbour's small Italian husband, every character that Kate McKinnon played was hilarious. Her turn as Elizabeth Warren helped a lot too. But I will give Aidy Bryant a special shoutout for being especially great in the pageant sketch too, and it made me wish she had more to do this episode.
The Final Word
Finishing out a round of thee back-to-back episodes can result in some average comedy at SNL, and that seems to be what happened here.  They'll get a week off before they have to come back to start preparing for the October 26 episode with Chance the Rapper pulling double duty as host and musical guest. The last time he hosted, Chance delivered one of the best episodes of the 43rd season. Maybe he can pull that off again.