Daily Podcast: Most Underrated Directors, Star Wars: Knights Of The Old Republic, Indiana Jones, Rocky, Taika Waititi & Akira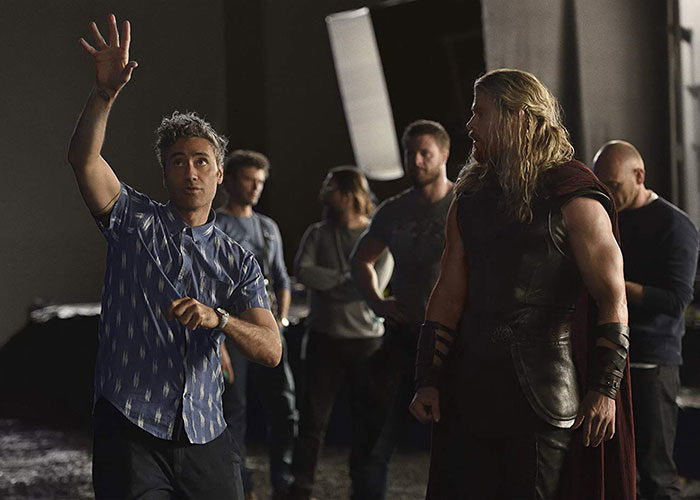 On the May 24, 2019 episode of /Film Daily, /Film editor-in-chief Peter Sciretta is joined by /Film managing editor Jacob Hall, senior writer Ben Pearson, and writer Chris Evangelista to discuss the latest film and tv news, including Star Wars: Knights of the Old Republic, Indiana Jones, Rocky, Taika Waititi, and Akira. And in the Mail Bag, we'll talk about our most underrated directors.
In The News:
Chris: Harrison Ford Says Indiana Jones Dies With Him (Sorry, Chris Pratt)
In The Mailbag:
Nicholas Ewers writes in "Hello, /FilmDaily team, I was curious if you guys have

any directors who you believe are not getting enough recognition for the art they put out?

For example, I think Denis Villeneuve puts out amazing work, but no one in my circle talks about him ever. I used to think the same of Rian Johnson, until his talents got rewarded with Star Wars and became talk of the town. I'm interested to know what you have to say, because I feel like we're in a time where the big directors eventually won't be around anymore, and these newer ones will eventually be taking the reigns. But some of the new directors who put out AMAZING work aren't on most people's radars like a Spielberg or an Abrams would be. Thanks again for the daily content."
Peter: Hiro Murai (Atlanta, Barry, Legion, Guava Island), Alex Garland (Ex Machina, Annihilation)
Jacob: Ben Wheatley, Nacho Vigalondo
Ben: Alex Garland, Drew Goddard, Jeff Nichols, Shane Carruth, Leslye Headland, Justin Simien
All the other stuff you need to know:
You can find more about all the stories we mentioned on today's show at slashfilm.com, and linked inside the show notes.
/Film Daily is published every weekday, bringing you the most exciting news from the world of movies and television as well as deeper dives into the great features from slashfilm.com.
Send your feedback, questions, comments and concerns to us at

peter@slashfilm.com

. Please leave your name and general geographic location in case we mention the e-mail on the air.
Please rate and review the podcast on iTunes, tell your friends and spread the word!
Thanks to Sam Hume for our logo.