First 'Batwoman' Teaser Trailer Released As The CW Picks Up Series Order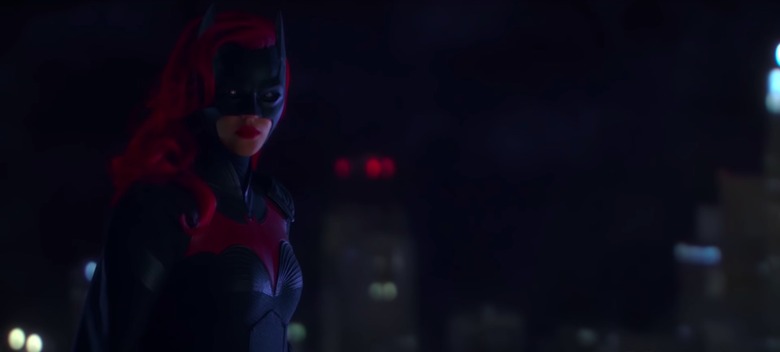 The first Batwoman teaser trailer is here to signal the beginning of a new superhero in Gotham City, and the series order from The CW. The teaser trailer is loaded with a sense of importance, which is fitting: Batwoman will be making TV history as the first live-action superhero series with a gay lead character. Watch the Batwoman teaser trailer below.
Batwoman Teaser Trailer
The CW has released the first Batwoman teaser trailer, just as the network officially picked up Batwoman to series, according to Deadline.
But a series order had already seemed a done deal, especially after the fanfare surrounding the casting of Orange is the New Black breakout Ruby Rose, and the hype leading up to the character's introduction in the annual Arrow-verse crossover. The crossover played as backdoor pilot for a potential Batwoman spin-off, which would be produced by CW superhero show maestro Greg Berlanti through his Berlanti Productions and written by Caroline Dries. Dries' pilot script made such a strong impression that the pilot was picked up early and fast-tracked through production, to rave reception when it was finished, Deadline reports.
It was all leading up to this trailer, which shows Ruby Rose in costume as Kate Kane, the heiress who moonlights as a vigilante protecting the streets of Gotham while her cousin Bruce Wayne, aka Batman, has mysteriously vanished. Rose's natural charisma stole the scenes in the Arrow-verse crossover "Elseworlds," and that swagger can be seen in this brief teaser trailer, which doesn't show much outside of Rose doing some expert brooding. Just look at that cape!
Here is the logline for Batwoman:
Armed with a passion for social justice and a flair for speaking her mind, Kate Kane (star Ruby Rose) soars onto the streets of Gotham as Batwoman, an out lesbian and highly trained street fighter primed to snuff out the failing city's criminal resurgence. But don't call her a hero yet. In a city desperate for a savior, Kate must overcome her own demons before embracing the call to be Gotham's symbol of hope.
Batwoman will be coming soon to The CW.