Why Did It Take So Long For Don Cheadle To Host A Hilarious 'Saturday Night Live'?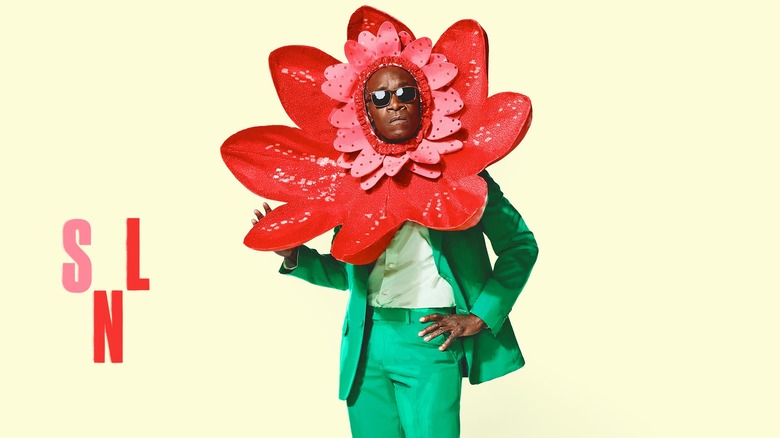 Seriously, why did it take so long for Don Cheadle to host Saturday Night Live? The star of such films as Ocean's 11, Hotel Rwanda, Boogie Nights and more has long been known to have stellar comedic chops to go with his acclaimed dramatic performances. And as he proved in this weekend's new episode of Saturday Night Live, he has no problem hamming it up on live TV and acting like a complete goofball.
So let's break down the best and worst sketches of a pretty damn good Don Cheadle hosted Saturday Night Live.
The Best
Extreme Baking Championship -Even though there's a whole series based around competition bakers making terrible versions of incredible confectionery creations, that didn't make this sketch any less funny. Not only were the cartoon themed sweets absolutely terrible, but the sketch really won me over when it took a weird turn by having one of the abominable creations come to life and spew liquid frosting everywhere. Plus, that one line from Kyle Mooney about Yoda absolutely cracked me up.
Roach-Ex – I love it when the commercial parodies of Saturday Night Live take on a narrative of their own. In this case, the personification of roaches infesting a house turns into a houseguest overstaying their welcome, sleeping with Mikey Day's wife, and playing board games with his kid. The result is the kind of dramatic stand-off we've seen before, and it's made all the more ridiculous by Don Cheadle in a casual roach costume.
Wedding Venue Ad – Part of me wishes this would have been one of those intense commercials for Under-Underground concerts (RIP Ass Dan) where the announcer shouts everything at you like a monster truck commercial. But Kate McKinnon and Aidy Bryant as an old Greek couple trying to sell their wedding reception venue with all the cliches of an awful party location makes this equally as funny. And you've gotta love Don Cheadle taking photos and spinning records as the DJ too.
The Average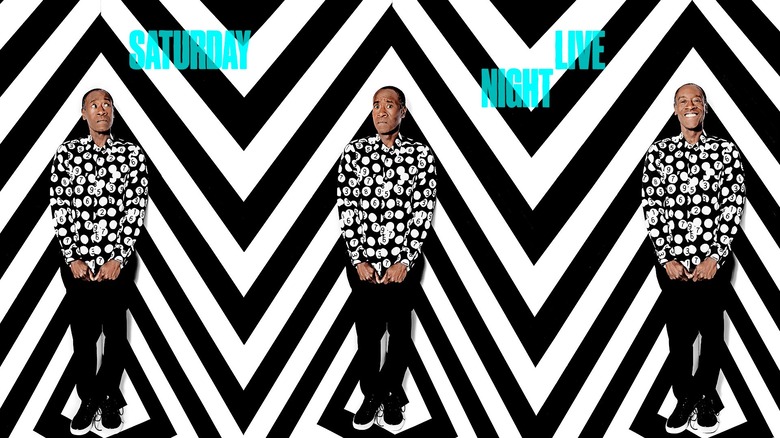 Fresh Takes – It's been awhile since we first saw this sketch when Larry David hosted in November of 2017. It was one of the best sketches that night, but that was during an episode that was pretty average. Since this episode was better overall, this iteration is only at the top of the average sketches. But it's still pretty great. The cast of SNL has their high school personas down, and they really know how to bring the awkwardness of teens in front of a camera to life, especially Kyle Mooney. But Don Cheadle steals the show as an over-eager, teacher desperately trying to be the cool teacher.
Bar Fight -Norm MacDonald's comedy Dirty Work already gave us the consequences of picking the wrong song as a bar fight is about to break out, all with the magic of Chris Farley. But this takes that to new levels as a bar fight between some townie rednecks turns into a kind of clumsy musical number set to Mika's "Lollipop." Beck Bennett's energy and movement is where a big part of the laughs come from, but the constant pulsing of that lively pop tune certainly helps.
Pound Puppy – Who hasn't been trying to get busy in the bedroom, only to have the dog stare at you in that weird way just when things are getting steamy? This solution is far from elegant, but that's the point. It's a simple sight gag of having a huge dog tent shaking with the rhythms of sex that brings the laughs. The dog looking like some kind of bouncy castle makes it work fairly well, even though it's a one-note joke.
The Worst
Family Feud: Oscar Nominees – When a Celebrity Family Feud works, it works really well. When it doesn't, you get something like this. No matter how good Don Cheadle is, his "impersonation" of Spike Lee isn't really anything except a costume. Meanwhile, Melissa Villaseñor's Lady Gaga doesn't work nearly as well as it did during last weekend's episode. There just wasn't anything special about these celebrity impersonations, though Kate McKinnon as Glenn Close kept it from being a total disaster.
Trump Press Conference – It was inevitable that Alec Baldwin would return as Donald Trump this week after the insane presidential press conference declaring a state of emergency for no reason whatsoever. But again, we're left just feeling gross since Trump's real press conference was so ridiculous that it can barely be parodied. Even the moment when Trump listed the sequence of events that would unfold if certain actions were taken was less insane in this sketch than the real life speech. It's time for Baldwin to retire as Trump, and it's time to abandon sketches like this.
Weekend Update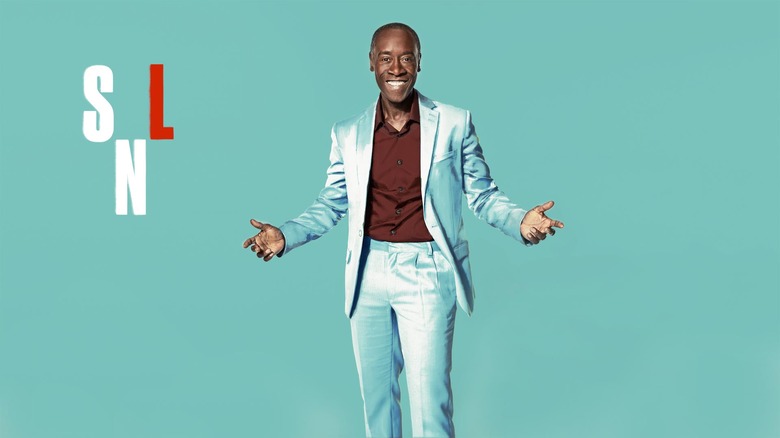 Both Michael Che and Colin Jost had a couple jokes fall flat during this Weekend Update, but what I love and wish we'd see more often is their patronizing of each other after they don't land very well. It's those kind of fun moments that made Jimmy Fallon, Tina Fey and Amy Poehler so good at Weekend Update. Jost and Che are great friends in real life, and it's maddening that they keep avoiding that kind of camaraderie at the desk.
Nancy Pelosi and Chuck Schumer – Alex Moffat's Chuck Schumer is so good, and Kate McKinnon's Nancy Pelosi is solid enough that teaming them together makes for some good chuckles. This particular appearance by the two wasn't the best, but it still mostly worked.
Jules on the Oscars – Honestly, this character doesn't do anything for me. It feels like an overly theatrical iteration of Fred Armisen's Nicholas Fehn, just with a lot more wokeness instead of stammering. Beck Bennett is giving it his all, but the character feels stale to me.
Supercentenarian Mort Fellner – Well, this was an odd addition to the Weekend Update desk, but Mikey Day reading an abundance of stories about geriatrics that always turn into obituaries does have a certain charm to it. That's something Day is quite skilled at with many of his characters.
The Host
With the exception of stand-up comedians, this is the first time in a long time that the monologue felt like it was written by the host himself. There were so many personal references to things that only Cheadle would experience himself that it felt like the actor was doing his own stand-up. Surely the writers could have helped with that, but Cheadle made it feel so natural, and I was thoroughly impressed with that. Of course, that's on top of the fact that he had no problem performing in live comedy sketches.
The MVP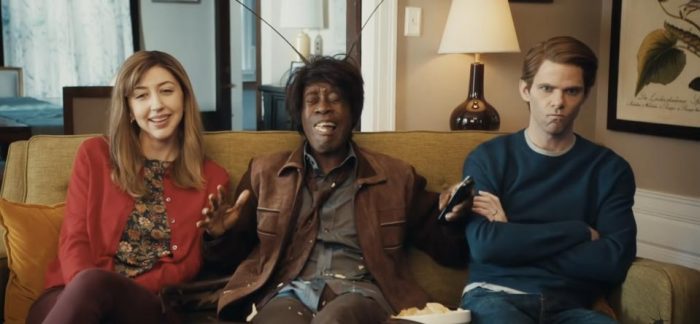 Don Cheadle – It's been awhile since a host did so well that they deserved to be called the MVP. But without any major standouts from the cast (which isn't necessarily a bad thing when it lets the ensemble shines), Cheadle was clearly the star of this episode. That's not always the case with certain hosts, as evidenced by last weekend's episode with Halsey putting in a solid hosting turn without being given much to do.
The Final Word
After a disappointing episode last weekend, having Don Cheadle host this week was a vast improvement. With the exception of the cold open and the opening of Weekend Update, SNL took a break from political satire, and the show overall was better for it. The more SNL figures out how to create unique sketches from the week's political headlines instead of spoofing cable news and the halls of politics, the better their topical satire will be for it. Hopefully that's what happens when SNL returns with John Mulaney hosting again on March 2.