Keanu Reeves Is Voicing A Character In 'Toy Story 4', And We Might Have Seen Him Already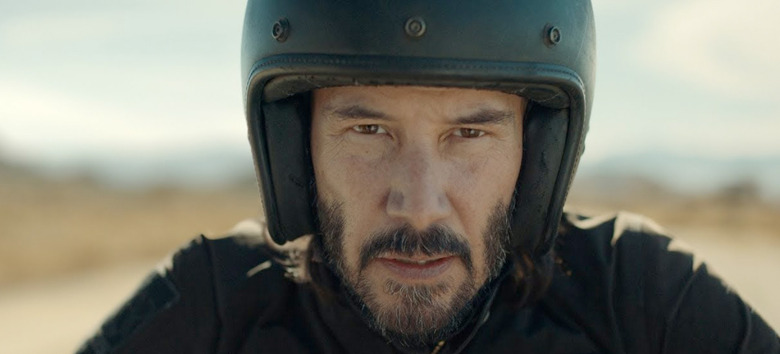 Not too long ago, we got our first look at Toy Story 4, which included a glimpse at some new toys coming to the franchise. The first teaser trailer introduced us to Forky, a craft-like "toy" made out of a spork, pipe cleaner and googly eyes. Then a second teaser introduced us to some carnival stuffed animals voiced by Keegan-Michael Key and Jordan Peele. But those aren't the only new characters we'll be seeing in Toy Story 4.
On Thanksgiving, a new episode of The Tonight Show Starring Jimmy Fallon had Toy Story franchise voice actor Tim Allen on as a guest, and discussion inevitably turned to Toy Story 4. While Allen wasn't really able to reveal anything about the story, which is largely shrouded in mystery, he did reveal one interesting tidbit that we didn't know about before: Keanu Reeves will be voicing a new toy.
Here's the video in question where Tim Allen reveals the casting of Keanu Reeves in Toy Story 4:
The relevant part of the interview comes in at the 59-second mark, but for those who can't watch the video for whatever reason, we'll break it down for you.
After echoing his own remarks about how emotional the ending of Toy Story 4 will be, including acknowledging that Tom Hanks said it better than he ever could, Allen had this to say about the sequel:
"I can't give anything away. It's about different kind of toys. They really will surprise you with the toys they come up with. [Old] characters came back. New guys are in it that are great. Keanu Reeves has got a great part. Inside story, even the fun, gentle guy that he is, even he said, 'This sounds too much like Buzz Lightyear.' And his character does have an edge to that."
So Keanu Reeves is playing a new toy in Toy Story 4, and it sounds like he might be similar to Buzz Lightyear in some capacity. In fact, there's a chance we might have already seen the character that Keanu Reeves is playing, but we just didn't realize it. There's even a good chance that you didn't even notice the potential character.
A video from popular YouTuber Seamus Gorman points out a certain toy that can very briefly be spotted in the background of a shot from Incredibles 2. Gorman rewatched Incredibles 2 with the mission of finding new characters that might appear in Toy Story 4. After all, Pixar has a history of including at least one new character from their next movie in the movie that precedes it. Since we're talking about toys here, Gorman assumed that what we should be looking for is some kind of new toy we haven't seen before, and he only caught one: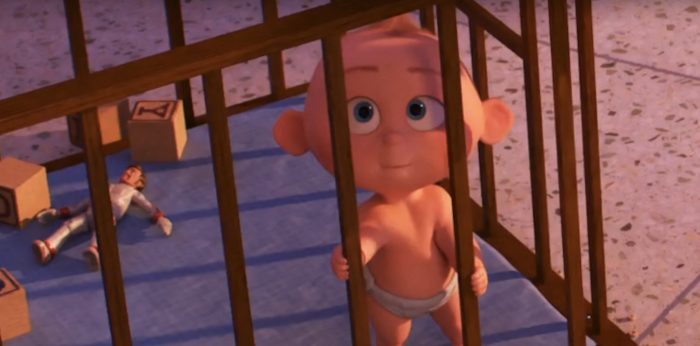 Check out that action figure lying in Jack Jack's playpen. That looks like the kind of toy who could be considered to be a lot like Buzz Lightyear. The clothes on the action figure look like he could be a astronaut of some kind, but it also looks like he could be a stuntman like Evel Knievel or something like that.
Keep in mind that this is all just speculation. While that action figure could easily appear in Toy Story 4, we're not entirely sure that's the character Keanu Reeves would be playing. But Tim Allen's remarks make us curious about what kind of new toys we're going to see and how they will make Toy Story 4 feel necessary and satisfying after what felt like the perfect conclusion in Toy Story 3.
Toy Story 4 hits theaters on June 21, 2019.