'Supergirl' Casts 'Two And A Half Men' Star Jon Cryer As Lex Luthor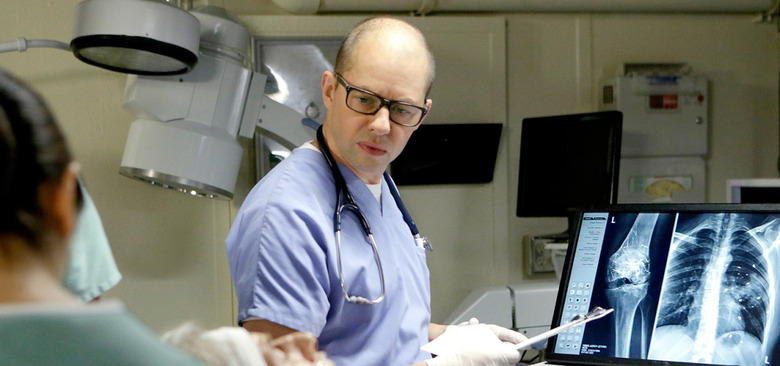 Many DC Comics fans were shocked when Jesse Eisenberg was cast as Lex Luthor in Batman v Superman: Dawn of Justice, but that's nowhere near as shocking as who The CW series Supergirl has cast in the iconic villain role.
Supergirl executive producers Robert Rovner and Jessica Queller have announced Two and a Half Men, and Pretty in Pink star, Jon Cryer will be playing Lex Luthor when the character is finally introduced in the current fourth season of The CW series set in the overarching Arrowverse.
Lex Luthor will be a recurring character in the fourth season of Supergirl after Jon Cryer makes his debut in the 15th episode of the season, which won't arrive until sometime in early 2019. Even though this casting sounds like it's out of left field, both Rovner and Queller say Cryer was their "dream actor" for the role:
"We are enormous fans of Jon Cryer, and he was instantly our dream actor to play the iconic role of Lex Luthor. Jon is a super-talent, and the fact that he played Lenny Luthor in Superman IV brings an added layer of legacy to his casting. We're beyond thrilled to welcome Jon to the Supergirl family."
That's right, for those of you who don't remember, though how could you forget, Jon Cryer played Lenny Luthor, the nephew of Lex Luthor, who happens to be a douchebag punk kid. Here's a supercut of a bunch of his "finer" moments in Superman IV: The Quest for Peace:
The executive producing duo also had this to say in the announcement:
"We're beyond excited to introduce iconic villain, Lex Luthor, to Supergirl and to weave him into our story this season. We've talked about having Lex on the show since it's inception and we're excited to have him finally arrive. We can't wait for him to shake things up in National City and watch him go toe to toe with not only Supergirl, but his sister Lena Luthor (Katie McGrath)."
This is a big season for Supergirl. Not only is Lex Luthor debuting later this season, but  Elizabeth Tulloch Lois Lane will be making her debut during the Elseworlds crossover episodes with Arrow and The Flash, which also means Tyler Hoechlin is returning as Superman. Plus, this season of Supergirl is also dealing with a gender-swapped edition of the famous Red Son story arc from DC Comics history.
How key will Lex Luthor be to the future of Supergirl? That remains to be seen, but with a recurring role this season, it's likely the character will stick around for several seasons to come.