This Week In Trailers: Netflix Vs The World, Snowflake, Song Of Back And Neck, The Party's Just Beginning, The Truth About Killer Robots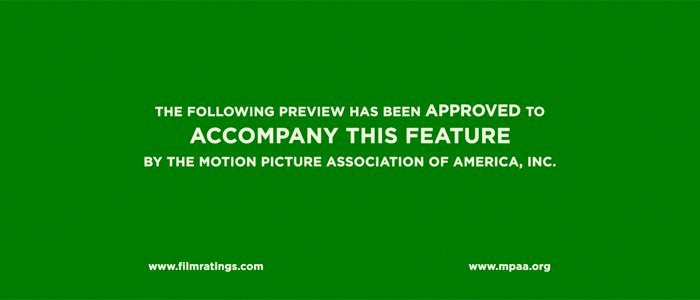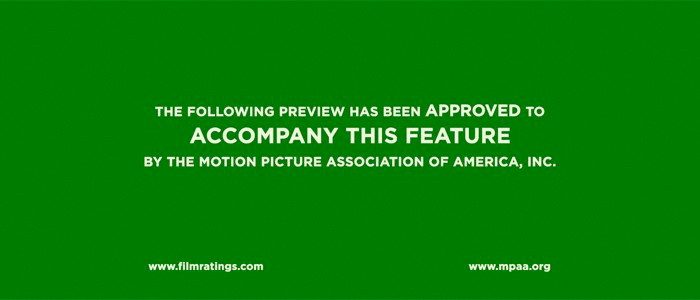 Trailers are an under-appreciated art form insofar that many times they're seen as vehicles for showing footage, explaining films away, or showing their hand about what moviegoers can expect. Foreign, domestic, independent, big budget: What better way to hone your skills as a thoughtful moviegoer than by deconstructing these little pieces of advertising?
This week we take on Netflix, have a screenplay come to life, find our soulmate, lose our way, and then explore how robots will eventually come to kill us all.
Netflix vs the World
Director Shawn Cauthen needs your help to finish this film. He has 41 more days to raise $25K for a documentary that, hopefully, will detail Netflix' rise from Blockbuster Video nuisance to becoming the purveyor of high-quality television with a less-than-mediocre film library. From early tales of how naive they were in their mission, how they knew they were on to something, and eventually what happened when it achieved critical mass, it hits all the high notes. There are the people who lived it from the inside and tech journalists like Harry McCracken who weigh in with their outsider-looking-in commentary. There's nothing especially revolutionary about the way it's shot but, much like with the entertainment Netflix has produced, it's all about the content.
Snowflake
When it comes to high-concept ideas director Adolfo Kolmerer and William James really went for it. First, the synopsis:
Hunting down the murderer of their families in an anarchic Berlin of the near future, the outlaws Tan and Javid find themselves trapped in the wicked fairytale of a mysterious screenplay that entangles them in a vicious circle of revenge – apparently all written by a clueless dentist.
Trying to enter this cinematic planet's orbit is a little rough but, once we do, it becomes an amusement park ride. Filled with colorful characters and impossible situations, the execution of this premise downright tickled me. We vacillate between the real world and the world of screenplay fantasy, not knowing how tight the physical connection is between the two, but it's all fantastic. It doesn't take itself seriously while feeling like a cross between a comic book and an absurd action film. What a combo.
Song of Back and Neck
One of the less celebrated characters on The Office was Paul Lieberstein as Toby, the hapless HR professional who never seemed to be able and control the chaos. But here, Paul Lieberstein makes his feature-length directorial debut with a movie that brims with sweetness. While the story veers a little into the familiar, the trailer sets up a narrative that sings the song of what it's like to be aimless, but then find something that helps get it all on track. There are shenanigans and sitcom-quality moments that make this feel less like a film and more like episodic television, but it has charm. I like the earnestness of what Paul is trying to say and how he executes it on screen.
The Party's Just Beginning
In yet another installment of actors who are coming out with their feature-length debuts, director/actor/writer Karen Gillan gives us hers. With a story that revolves around what Gillan has to endure after her best friend commits suicide, the actual trailer doesn't suffer from any trace of melancholy. What's more, the trailer picks up steam the further we get into it; so much so, that the last thirty seconds cranks it up, literally and figuratively, in showing us who we are dealing with in Gillian's character. The subject of loss, and suicide specifically, has been mined thoroughly but the glimpses we get here indicate that perhaps Karen has a unique take on things.
The Truth About Killer Robots
The debate or discussion about Universal Basic Income (UBI) connected to the idea of increased automation brought on by robotics is a fascinating one. I don't know if there's any "right" side to take as I get both ends of the spectrum. This trailer effortlessly, and simply, adds to that discussion in a way that wants to focus on how to approach the idea that robots are beginning to displace human beings. Director Maxim Pozdorovkin is a unique storyteller on the subject as his past projects have dealt with narratives revolving around social issues. From Pussy Riot to health clinics that help undocumented immigrants, Pozdorovkin has a history of exploring these niches of our zeitgeist.
Nota bene: If you have any suggestions of trailers for possible inclusion in this column, even have a trailer of your own to pitch, please let me know by sending me a note at Christopher_Stipp@yahoo.com or look me up via Twitter at @Stipp
In case you missed them, here are the other trailers we covered at /Film this week: