'Iron Fist' Canceled At Netflix, But The Marvel Series May Not Be Dead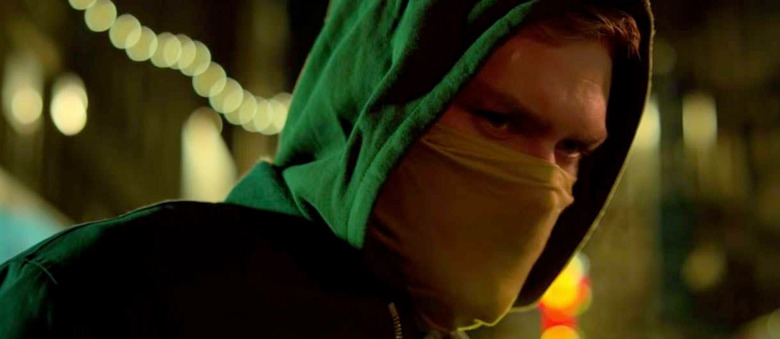 Despite reviews praising the recently released second season of Marvel's Iron Fist series as a vast improvement over the mostly panned first season, Netflix won't be bringing back the mystical warrior for a third season.
Netflix and Marvel Television made a joint announcement about Iron Fist canceled after only two seasons, but they also teased that fans haven't seen the last of Finn Jones as Danny Rand.
Deadline has the official statement from Netflix and Marvel where the two companies said:
"Marvel's Iron Fist will not return for a third season on Netflix. Everyone at Marvel Television and Netflix is proud of the series and grateful for all of the hard work from our incredible cast, crew and showrunners," Marvel and Netflix added. "We're thankful to the fans who have watched these two seasons, and for the partnership we've shared on this series. While the series on Netflix has ended, the immortal Iron Fist will live on."
That last part is most important for those who actually enjoyed the Iron Fist series, especially since (SPOILER ALERT) the second season saw the power of Iron Fist transferred to Danny Rand's partner Colleen Wing (Jessica Henwick). In fact, the powers of Iron First were taken to a new level in her hands, surpassing what both Danny and the villain Davos achieved with the powers. It was a huge departure from the comic, but it promised something rather interesting for the future of the series.
So how will Iron First live on if it's canceled at Netfix? Well, there are two possibilities.
Let's not forget that Disney has their own streaming service, tentatively called Disney Play, slated to arrive sometime in 2019. If Netflix wasn't pleased with the viewer count and reception Iron Fist was getting, maybe Disney will salvage the series and continue the story on their own streaming service instead. However, if that's the case, don't expect the other Marvel shows to follow, because those still have a comfortable home at Netflix and won't be canceled anytime soon.
But if Disney won't bring back Iron Fist themselves, there's always a chance Danny Rand could keep popping up in the other Marvel shows. After all, Luke Cage and Iron Fist team up to form Heroes for Hire, and that's something that could be explored in the third season of the Marvel series starring Mike Colter. Hell, maybe Heroes for Hire could even become a new series on either Netflix or Disney Play.
Either way, there's no shortage of opportunities for Iron Fist to live on. Stay tuned to see what happens.