Cool Stuff: 'Star Wars: The Last Jedi' Gets A Collectible Vinyl Soundtrack With Dan Mumford Art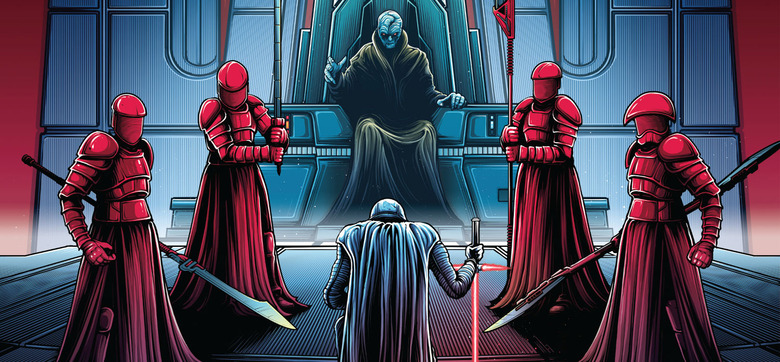 After Star Wars: The Force Awakens came out, you might remember that the film received a special collector's edition vinyl soundtrack release featuring the art of Dan Mumford. It's been nearly a year since Star Wars: The Last Jedi arrived, and we were worried that the soundtrack might not get the same treatment. But those worries have now vanished.
I Am Shark has revealed their limited edition Star Wars The Last Jedi vinyl soundtrack releases with art created again my Dan Mumford. There are four total collectible vinyl covers, and the first two have been released for pre-order. Check them out below.
I Am Shark Star Wars The Last Jedi Vinyl Soundtrack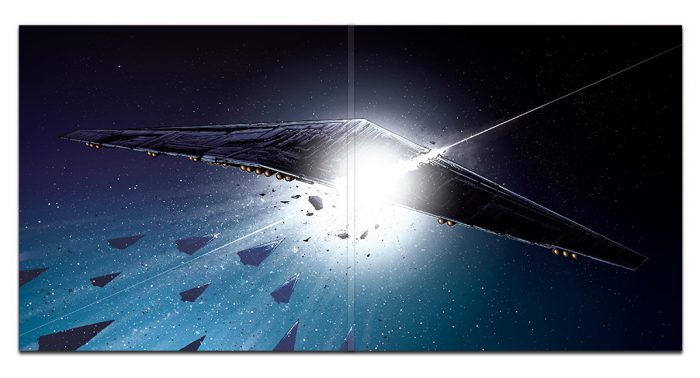 As you can see, the first two in this series of four collectible vinyl soundtracks features Kylo Ren bowing at the throne of Supreme Leader Snoke and the other with Luke Skywalker watching Rey as she trains with his old lightsaber. The art for the other two options isn't ready to be released yet, but we've been told that one will have Finn facing off with Captain Phasma, and the other will be a scene from the Battle of Crait with the First Order walkers and Resistance speeders.
The Luke & Rey and Snoke & Kylo vinyl editions are available for pre-order right now for $39.99 at the I Am Shark website while the other two are expected to be made available sometime in December. Each of them will be limited to 1,000 copies, so you'll want to order these as soon as possible.