'Knives Out' Adds Michael Shannon, Is Just Being Unfair To Other Movies Now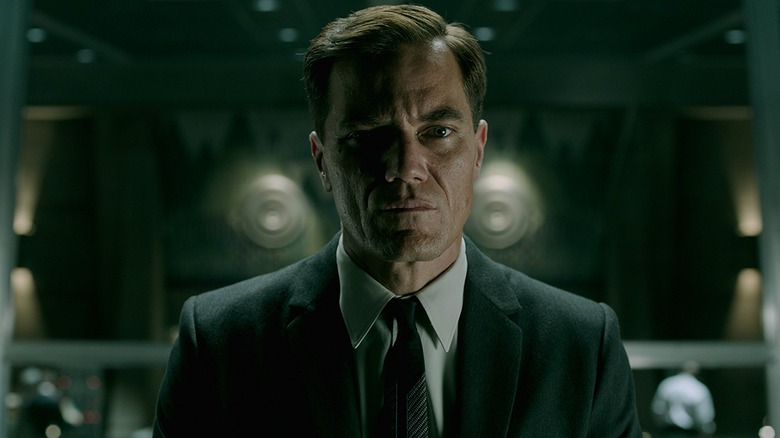 Knives Out is gathering a murderer's row of A-list actors for the Rian Johnson murder mystery. The always-impeccable Michael Shannon will be joining the Knives Out cast, which includes the previously-cast Daniel Craig, Chris Evans, and Lakeith Stanfield.Variety reports that Michael Shannon will join the Knives Out cast, confirming our suspicions that this movie's cast is so good it will kill us.
It's not yet known what role Shannon will play in this modern-day whodunit, but at this point who cares? It's Rian Johnson returning to the genre that kicked off his career (Brick fans, where you at?) with an Agatha Christie-inspired mystery film that has been knocking about in his head for 10 years. Though he's best known now for ambitious sci-fi films like Looper and a little film called Star Wars: The Last Jedi, Johnson first made a name for himself as a writer/director who took inspired twists on well-worn genres.
Knowing Shannon's penchant for playing villains — especially in his fantastic turn in last year's The Shape of Water — it wouldn't be too left-field for me to call now that he's playing the baddie in Knives Out. Stanfield and Craig have been confirmed to play the detectives on the case in the film, with Evans in another unknown role.
Reports say that there are approximately four other major roles left to fill, which boggles the mind — how much better can this cast get! For now, I'm gunning for some more female roles. Agatha Christie mysteries like Murder on the Orient Express are known for their diverse ensembles of colorful characters, which I'm sure Johnson will find a way to riff on in Knives Out.
Production is set to begin sometime this year, which will give Craig ample time before he has to shoot Bond 25 and give Johnson a breather before he heads back to a galaxy far, far away to helm his new Star Wars trilogy for Disney and Lucasfilm.