Cool Stuff: 'Star Wars' LEGO Set Let's You Build Darth Vader's Magma-Nificent Castle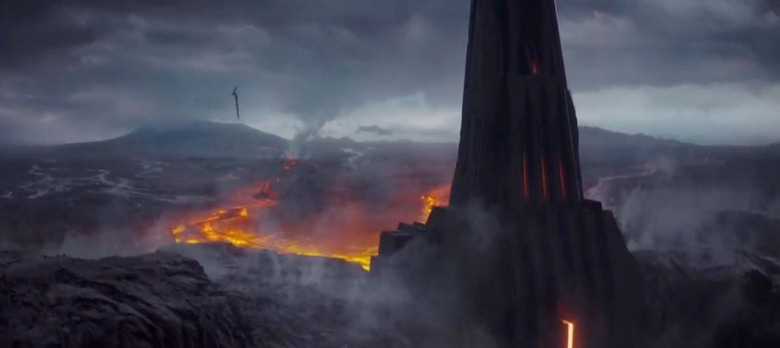 We may receive a commission on purchases made from links.
Rogue One: A Star Wars Story surprised fans by revealing Darth Vader's foreboding castle on Mustafar, and now you can build the residence of the Dark Lord of the Sith from the comfort of your own home.
LEGO has announced a new playset of Darth Vader's castle, a building that looks quite menacing from the outside, especially with the lava flowing right through the middle of it. Plus, the set comes with some cool minifigures and LEGO accessories that Darth Vader fans will love. See photos of the Darth Vader Castle LEGO set below.
Darth Vader Castle LEGO Set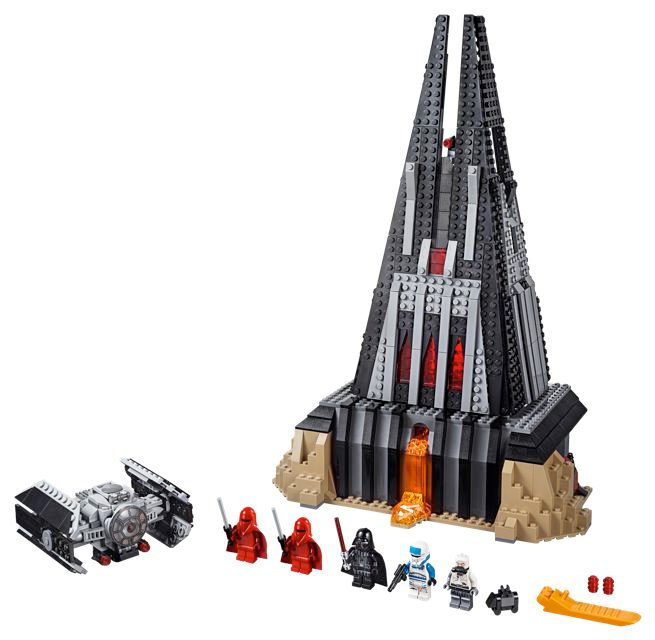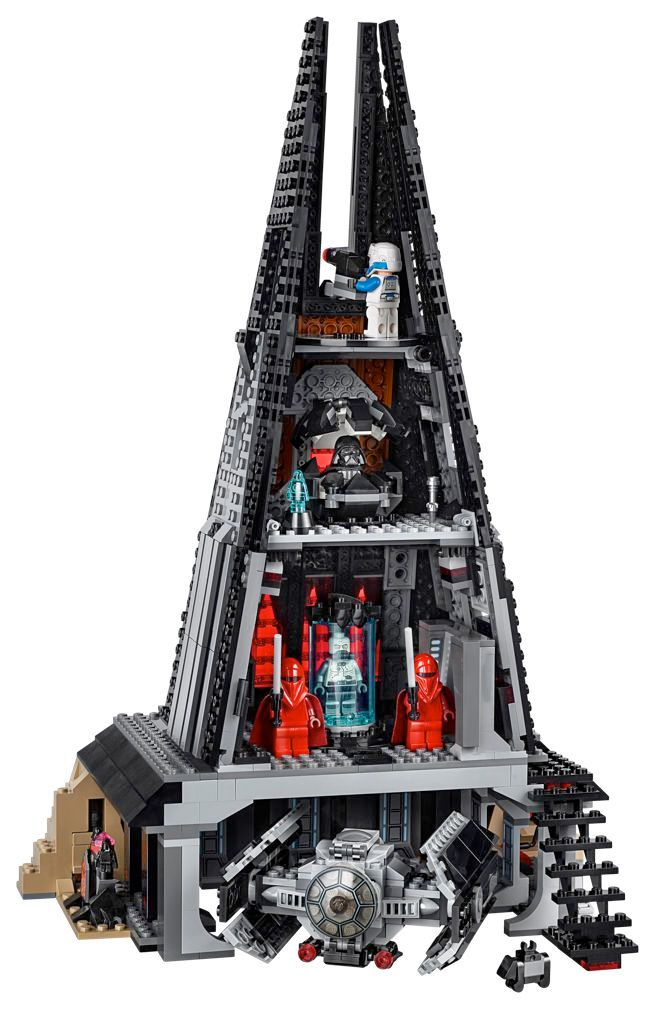 It's a shame Darth Vader's castle couldn't be a little more to scale when it comes to the inside, but that would surely require a lot more pieces. Plus, at the end of the day, it's the exterior that you'll want to display on your shelf alongside the rest of your other Star Wars LEGO sets.
Here's more details on the Darth Vader Castle LEGO set:
Includes 5 minifigures: Darth Vader, Darth Vader (bacta tank), 2 Royal Guards and an Imperial Transport Pilot.
Features Darth Vader's Castle and a buildable version of Vader's TIE Advanced Fighter.
Underground hangar with mouse droid and docking station, ancient Sith shrine with holocron, racks for extra ammunition, Sith relics, secret compartments hiding a lightsaber handle and a red kyber crystal element, plus space for Vader's TIE Advanced Fighter.
Castle also features a side access door, opening bacta tank, a hook for Lord Vader's cape, meditation chamber with space for a minifigure and holographic communication unit, plus a circular meeting area at the top with a defensive stud-shooter cannon.
TIE Advanced Fighter features 2 stud shooters and an opening minifigure cockpit.
Weapons include Darth Vader's red lightsaber, the Imperial Transport Pilot's blaster pistol and the Royal Guards' Force pikes.
Darth Vader's Castle Star Wars building set measures over 16" (41cm) high, 11" (28cm) wide and 9" (23cm) deep.
TIE Advanced Fighter measures over 2" (6cm) high, 4" (11cm) wide and 3" (9cm) long.
The Darth Vader Castle LEGO set is available for pre-order for $129.99 on Amazon and will ship November 26, 2018.