Steven Spielberg's 'West Side Story' Remake Casts 'Baby Driver' Star Ansel Elgort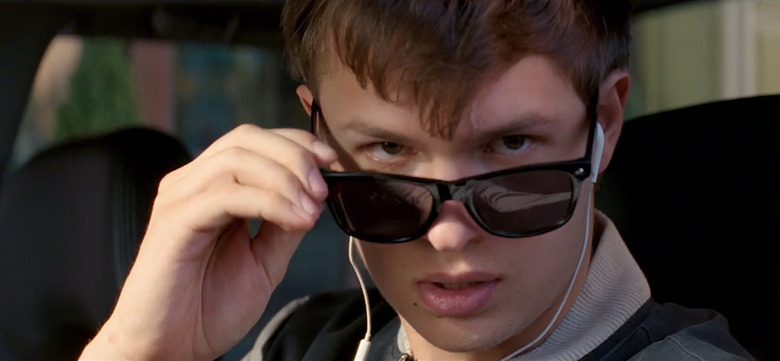 Ansel Elgort is leaping from a crime movie that might as well be a musical to a full-on musical set in a world of crime. The Baby Driver star has signed on to star in Steven Spielberg's upcoming remake of West Side Story, anchoring one half of the story's star-crossed duo.The Hollywood Reporter has the news and they report that Elgort was selected after a lengthy casting process, one that dragged on for so long that insiders were concerned no one would be found. After all, West Side Story requires triple threats: performers who can sing, dance, and act. Honestly, I was only aware that Elgort could do one of those (he's a quite force of "Aw, shucks" nature in Baby Driver), but if his pipes and his feet are good enough for The Beard, then they're good enough for me.West Side Story is, of course, only one of the most famous Broadway musicals of all time and it was only adapted into one of the most famous movie musicals of all time. A loose retelling of William Shakespeare's Romeo and Juliet set in Manhattan in the '50s, it follows a romance that blossoms between Tony and Maria, who come from rival street gangs. Elgort will play Tony, a member of the Jets. Spielberg is still looking for his Maria, who has familial connections to the Sharks.
And honestly, it's in the leads that Spielberg could find room to improve upon the original, which has aged quite nicely with its classic Hollywood sheen. The supporting cast of the original is far more entertaining than the leads, who are a bit dull compared to the colorful characters offering support from the sidelines. Plus, Natalie Wood and Richard Beymer did not do their own singing, which leads to their big romantic moments lacking the spark that comes from performers truly being in their element. If Spielberg can find a leading lady who has onscreen sparks with Elgort and then lets them both sing their hearts out, this could be something special. After all, it's not like the songs by Stephen Sondheim and Leonard Bernstein have gotten weaker over their years. This show holds up.
There is no release date set for West Side Story, but cameras could begin rolling as early as next summer. Tony Kushner, the celebrated playwright who penned Lincoln and Munich for Spielberg, wrote the screenplay.