Sacha Baron Cohen's 'Who Is America' Season 2 Might Happen After All [Updated]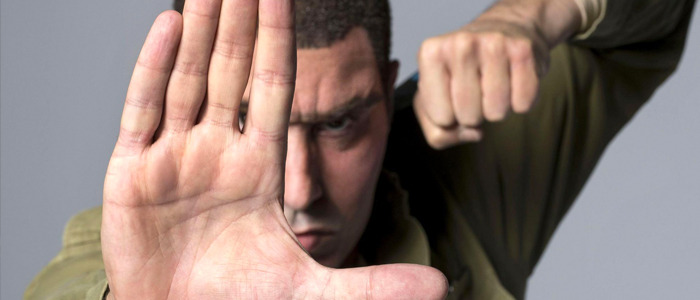 Update 8/28: Entertainment Weekly is reporting that Showtime has yet to officially cancel Who is America, despite Cohen claiming that the most recent episode would be "the last EVER show". I guess the joke's on us and there's still a chance the series could return for a second season after all. Our original article follows.
Comedian Sacha Baron Cohen appeared in two films in 2016 and then disappeared from screens for two years, laying dormant as he planned his next move. Then he burst onto the scene again with Who is America?, a surprise Showtime series that became controversial before it even aired its first episode. The first season came to an end last night, and Cohen says Who is America season 2 is not going to happen.
Who is America Season 2 Won't Be Happening
Tonight, is the last EVER show of "Who is America". Thank you to all of you who enjoyed it...and for those who didn't..... pic.twitter.com/o8T2qbIIiv

— Sacha Baron Cohen (@SachaBaronCohen) August 26, 2018
Cohen has dominated headlines for weeks with the antics of his show, from convincing Republican politicians to support his plan to put guns in the hands of toddlers and turn them into "kinder-guardians", to giving former Senate candidate Roy Moore (a man accused of having sexual relationship with a 14-year-old girl when he was 32) a pedophile test and getting former vice president Dick Cheney to sign a waterboarding kit.
That wasn't all – Cohen riled people up by getting disgraced former sheriff Joe Arpaio to admit that he "may have to say yes" to a blowjob from Donald Trump. And who could forget how he gave Georgia state lawmaker Jason Spencer a platform to spectacularly go down in flames by exposing his bare ass on television and participating in a "training exercise" that involved him yelling "I'll touch you with my buttocks" and "I'll make you a homosexual!" (Spencer resigned after the episode aired.)
One of the bigger names associated with Who is America is former vice presidential candidate Sarah Palin, who was one of the most outspoken critics of the show before it aired. The reason? She was interviewed by Cohen for the show but was fooled by his prosthetics, and she took to Facebook to denounce him as a way to try to get ahead of the story so she could try to gain some semblance of control over the situation. But ultimately, the joke was on Palin: Cohen never even ran the segment that featured her, meaning all she did was generate untold headlines about the show and provide it all sorts of free publicity.
While Palin didn't technically appear on the show, her name did end up making it into the final credits. It was Cohen's way of sneaking in one last joke to cap things off.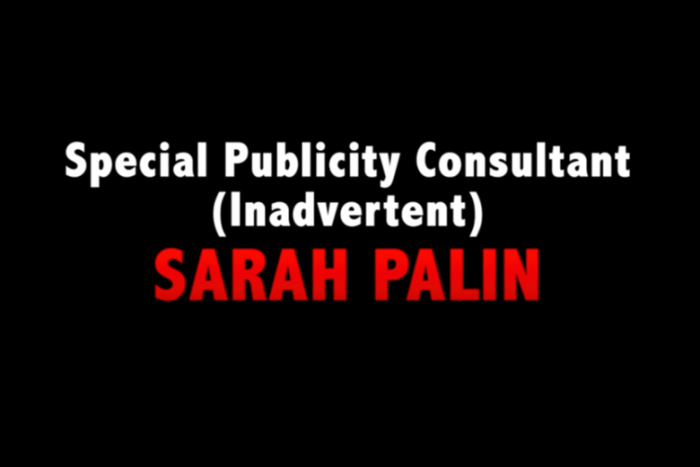 Every episode of Who is America is currently available to watch on Showtime.