The Morning Watch: 'Avengers: Infinity War' Edition - Visual Effects Reel, Russo Bros. Detail Every Hero & More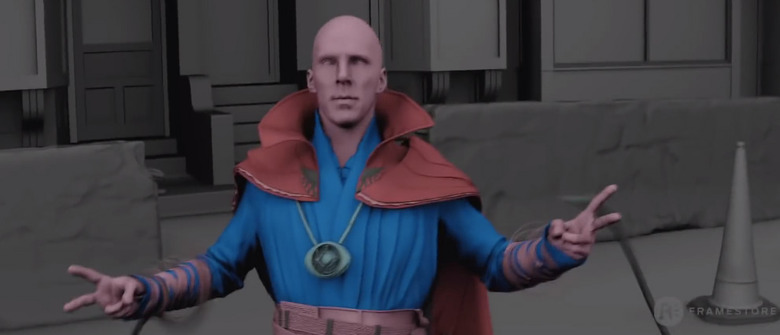 The Morning Watch is a recurring feature that highlights a handful of noteworthy videos from around the web. They could be video essays, fanmade productions, featurettes, short films, hilarious sketches, or just anything that has to do with our favorite movies and TV shows.
In this special edition, Anthony & Joe Russo break down every hero from the jam-packed roster of Avengers: Infinity War. Plus, see how the shots from the theatrical trailer for the movie compare to what we saw in the final cut, and check out a visual effects reel breaking down the impressive digital effects of key sequences from the movie.
First up, even though most Marvel Cinematic Universe fans don't need a breakdown like this, you'll probably still enjoy Avengers: Infinity War directors Anthony and Joe Russo breaking down every single hero that appears on screen for Wired. They even provide some little interesting nuggets like the fact that Shuri is the smartest character in the MCU.
Next up, CG Record dug up this Avengers: Infinity War visual effects reel from the VFX house Framestore to show off the impressive work that went into creating the battle between Ebony Maw and Cull Obsidian and Iron Man, Doctor Strange and Spider-Man, as well as a few other key shots and sequences.
Finally, see how the shots featured in the theatrical trailer for Avengers: Infinity War compare to what we see in the final movie. There are plenty of visual effects improvements in a lot of the shots, but some feature completely different takes and camera angles than were teased in the trailer.