Cool Stuff: Support Jeff Victor's Illustrated Evolution Of Pop Culture From 1900-2018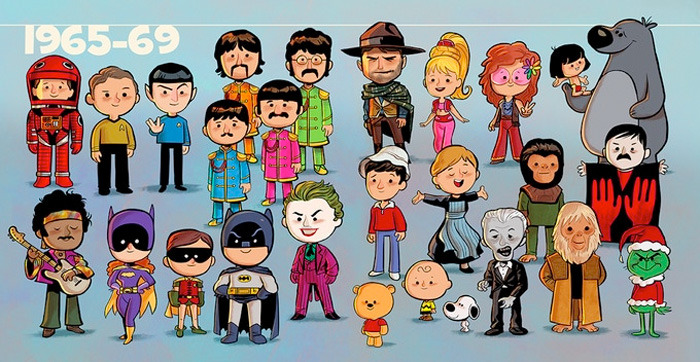 Pop culture artist Jeff Victor knows how to take our favorite characters from film and television and turn them into adorable illustrations. Previously, he collected a bunch of his artwork in a book called Adorkable. Now he's delivering a more ambitious undertaking by bringing his signature artistic style to the evolution of pop culture in film, television and more, stretching all the way back to the year 1900 and running up all the way through 2018.
Behold, the Jeff Victor Ultimate Pop Culture Evolution book below!
Jeff Victor Ultimate Pop Culture Evolution Book
Jeff Victor has taken his famous "Pop Culture Evolutions" cartoon timeline concept and applied it to the entire spectrum of famous characters from the the past 100-plus years. In the book, Victor covers everything from the classic Universal movie monsters like Frankenstein and The Mummy up through today's most iconic big screen heroes from the Marvel Cinematic Universe like Captain America and Black Panther. Television doesn't get left out either as Dennis the Menace and Jackie Gleason on The Honeymooners are honored along with Rick and Morty and Bob's Burgers. Here are some examples of the pages he's released so far: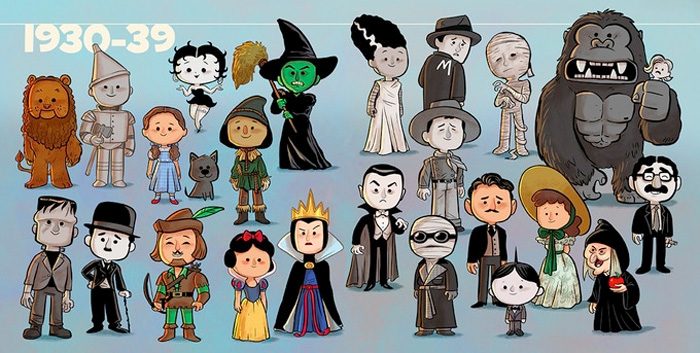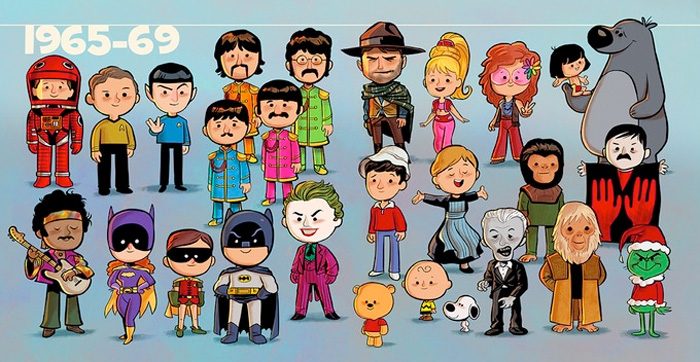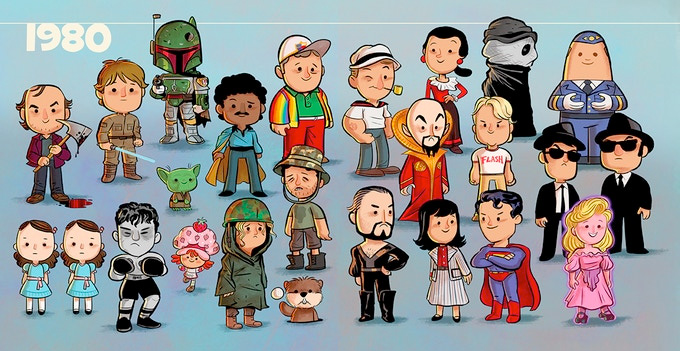 If you look closely, you just might find some video game characters and more in there too. And soon enough, you'll be able to take a much closer look at the book which features over 1200 cartoon characters spread across 112 pages of this 9x9 inch book. So how do you get one? All you have to do is head over to the book's Kickstarter and pledge one of the appropriate tier levels. You'll have to pledge at least $35 for a signed copy of the book, but that also comes with some bonus gifts too. Get all the details at the Kickstarter page over here.