Get Ready For Two Versions Of Paul Rudd In Netflix's 'Living With Yourself' Series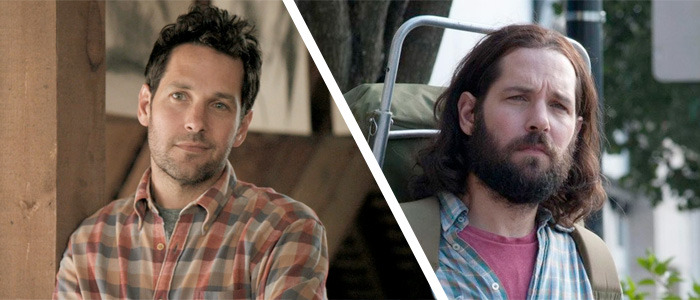 You'd be hard-pressed to find someone who isn't charmed by endlessly charismatic Paul Rudd. Now imagine if you had two versions of Paul Rudd. Is there anything better? We'll find out in Netflix's series Living with Yourself, which you can find out all about below.
Deadline reports Netflix has ordered eight episodes of the new comedy series called Living With Yourself that will see Paul Rudd (seen above in Admission and Our Idiot Brother) playing a man struggling with his life who undergoes a unique treatment to become a better person. But this new treatment finds him being replaced with a new and improved version of himself. Surely hilarity will ensue when the two Paul Rudds encounter each other. But can this live up to the pure joy that came from having multiple Michael Keatons in Multiplicity? That's not a sarcastic question. I love that movie and wonder if that's possible.
The new series comes from executive producer Timothy Greenberg, the Emmy and Peabody award-winning producer of The Daily Show with Jon Stewart. The project is described as a philosophical comedy that asks whether or not we really want to be better. Knowing the kind of biting satire and witty comedy that Greenberg brought to The Daily Show, this has the potential to be one of the better comedy series offerings on Netflix.
Making the series even more enticing is the fact that Jonathan Dayton and Valerie Faris, the filmmakers behind the acclaimed films Little Miss Sunshine and Battle of the Sexes, not to mention the underrated Ruby Sparks, will be directing the series and executive producing. They'll be joined by Anthony Bregman and Jeff Stern from Likely Story, Tony Hernandez from Jax Media, and Jeff Blitz.
Paul Rudd is mostly busy on the big screen, playing the superhero Ant-Man in the Marvel Cinematic Universe and starring in hit comedies like The 40-Year Old Virgin, Forgetting Sarah Marshall, This Is 40, I Love You, Man, and the Anchorman movies. But he has plenty of experience with Netflix, having starred in both of their Wet Hot American Summer series projects, First Day at Camp and Ten Years Later. Plus, he has a supporting role in Duncan Jones' sci-fi thriller Mute. However, this will be his first lead role in a TV series, and we're excited to get as much Paul Rudd as we can whenever the series hits Netflix.