Gal Gadot Joins 'Ralph Breaks The Internet' As A Tough Street Racer Named Shank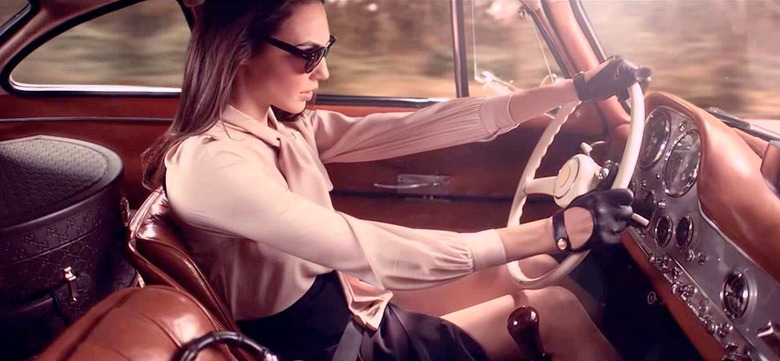 Gal Gadot is crushing it as Wonder Woman right now on the set of the DC Comics sequel Wonder Woman 1984. But this fall, we'll get to see her in the digital world as a new character in Disney's sequel to the animated hit Wreck-It Ralph.Ralph Breaks the Internet has brought in Gal Gadot to voice Shank, described as "a tough and talented driver in an intense and gritty online racing game called Slaughter Race." That sounds an awful lot like her character from the Fast and the Furious franchise. Get a first look at her character below.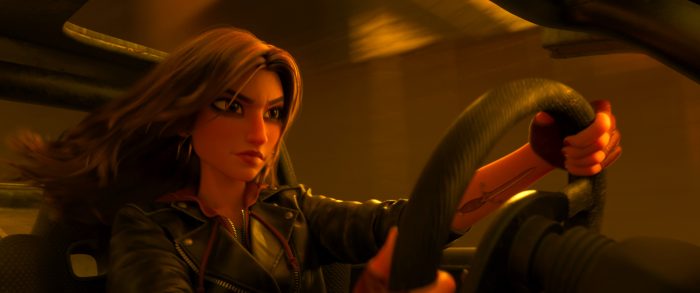 Here's how Disney described Shank in the official press release announcing that Gal Gadot was joining the voice cast:
"Ralph and Vanellope encounter Shank and her unusual cohorts when they venture to the internet in search of a replacement part for Vanellope's game, Sugar Rush. Shank, a tough-as-nails street racer, takes her role and her tricked-out car very seriously and doesn't like to lose. When Vanellope finds herself in a street race with Shank, her Sugar Rush driving skills are put to the test—and Shank is impressed."
"She is the coolest character in this world of Slaughter Race," said director Rich Moore. "Shank's lived a lot, she's seen a lot, yet she's got nothing but kindness in her heart—that's the duality of that character." That explains why Gal Gadot is so excited to play her in the Disney sequel:
I'm so excited to finally announce that I am playing a character named Shank in Disney's #RalphBreaksTheInternet hitting theaters this November! Such an amazing experience to be apart of this project with such great creators and cast! Welcome to Slaughter Race! 🏎🏁😉 pic.twitter.com/MxLuWFPJ0L

— Gal Gadot (@GalGadot) August 10, 2018
"Shank is amazing at driving cars and has this bad-girl vibe to her," Gadot added. "But as the movie goes on you realize how fun, wise and warm she really is on the inside, which is what I like most about her."
As if we needed another reason to have Gal Gadot cast in anything, director/writer Phil Johnston says, "If Ralph is Vanellope's big-brother figure, we wanted a big-sister figure. We wanted someone that Vanellope would look up to, and Gal is definitely someone kids—and a lot of adults I know—aspire to emulate. I can't imagine anyone else embodying that part."
The first Wreck-It Ralph featured Jane Lynch in the badass woman role of Sergeant Calhoun, one of the most skilled soldiers from the video game Hero's Duty. And it sounds like Gal Gadot will take on that role in the sequel. Surely she'll have plenty to teach Vanellope von Schweetz about being a tough, badass racer. But maybe she also has some cute pajamas like the Disney princesses.
Here's the official synopsis:
Ralph Breaks the Internet leaves Litwak's video arcade beh ind, venturing into the uncharted, expansive and thrilling world of the internet—which may or may not surviveRalph's wrecking. Video game bad guy Ralph (voice of John C. Reilly) and fellow misfit Vanellope von Schweetz (voice of Sarah Silverman) must risk it all by traveling to theworld wide web in search of a replacement part to save Vanellope's video game, Sugar Rush. In way over their heads, Ralph and Vanellope rely on the citizens of the internet—the Netizens—to help navigate their way, including Yesss (voice of Taraji P. Henson), who is the head algorithm and the heart and soul of the trend-making site "BuzzzTube," and Shank (voice of Gal Gadot), a tough-as-nails driver from a gritty online auto-racing game called Slaughter Race.
Ralph Breaks the Internet opens in theaters on November 21, 2018.