Cool Stuff: New 'Jurassic Park' T-Rex Statue Doesn't Want To Be Fed, Wants To Hunt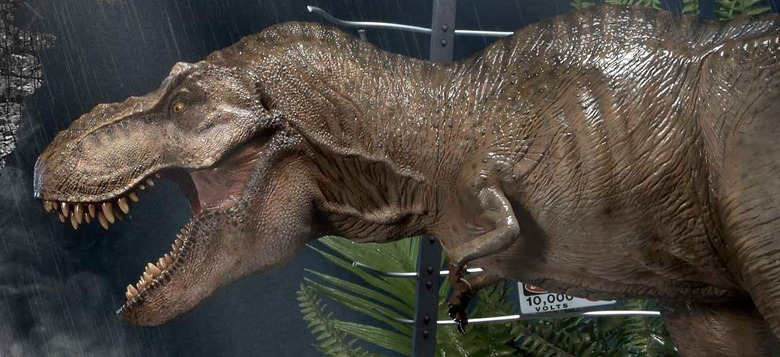 Jurassic Park is getting all sorts of commemorative treatment this year, especially when it comes to one of the most iconic scenes in the movie. There's a 1/10 scale diorama statue of the suspenseful tyrannosaurus rex breakout coming from Iron Studios and Chronicle Collectibles, but Prime 1 Studio is also releasing an impressive take on the iconic scene with a 1/15 scale statue of the tyrannosaurus rex escaping her enclosure. Plus, if you get the exclusive version of the statue from Prime 1 Studio, it comes with the best possible prop to go along with it.
Prime 1 Studio Jurassic Park T-Rex Statue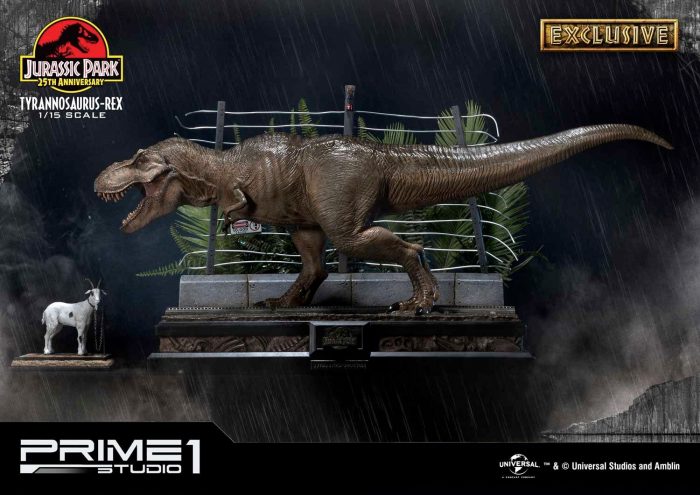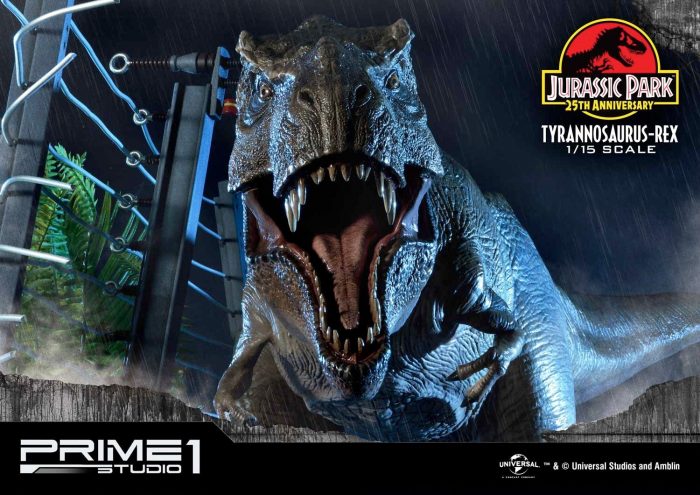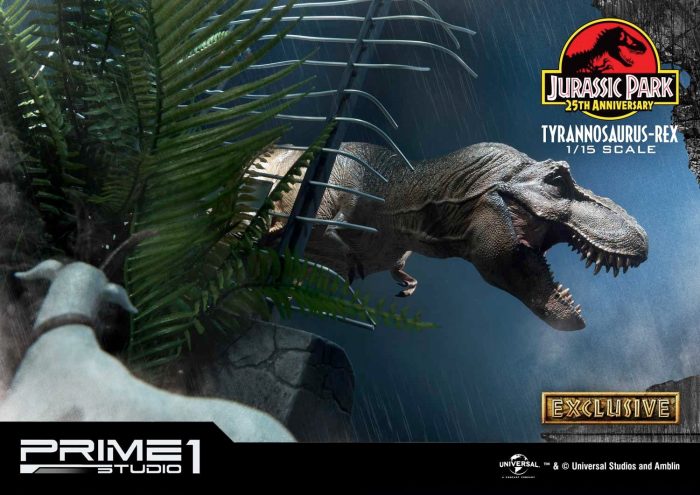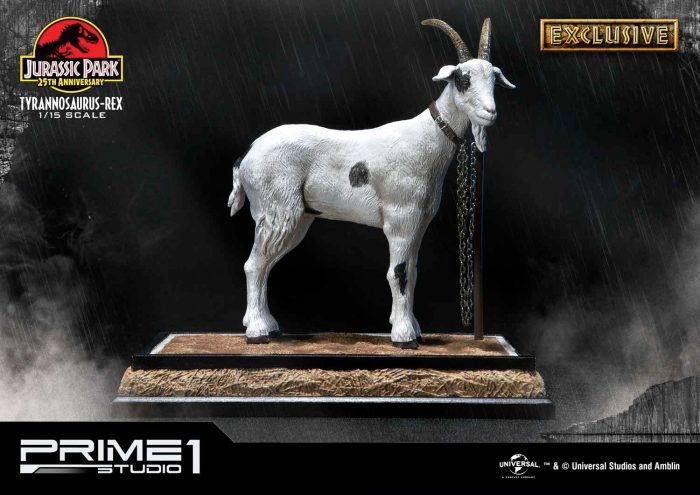 That's right, if you pick up this exclusive Jurassic Park t-rex statue (measure 17-inches tall) from Prime 1 Studio's legacy museum collection, you'll get the tasty goat (measuring about 5-inches tall) along with it. What's the matter kid? You've never had lamb chops before?
Julien Romeo, one of the main modelers for the non-profit, fanmade production Jurassic Park: Origins, worked on this sculpt, and he had the help of Steve Jubinville as well, both previously having worked for Industrial Light and Magic. They seem to have captured every single little detail of this prehistoric beast, and it just makes me wish there was a little Jurassic Park Jeep for her to chase.
Now for the bad news. This Prime 1 Studio Jurassic Park t-rex statue will cost you $849.99. However, instead of paying in one lump sum, you can spread it out over 13 installments through September 2019, just before the statue is expected to be shipped in the fourth quarter of the year.