Disney Wants The 'Star Wars' TV Rights Back From TBS And TNT, But It'll Cost Them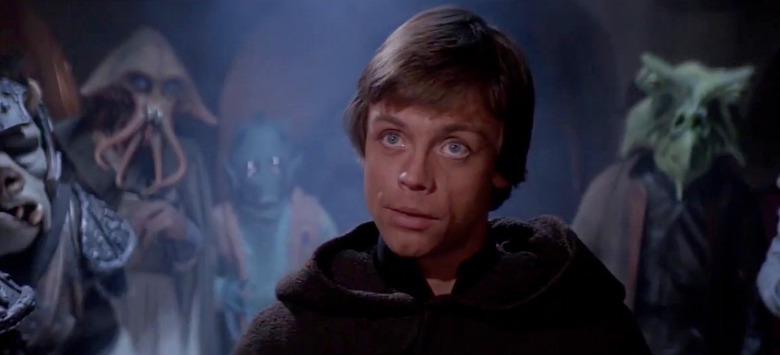 Back in 2016, a few years after Disney acquired Lucasfilm, the studio sold the television rights to all of the Star Wars movies, from the original trilogy to the most recent sequels and spin-offs, to AT&T's recently acquired Turner Broadcasting. At that time, Disney hadn't yet finalized plans for their own subscription service. Now that the studio is looking to launch their exclusive streaming service in 2019, they want all those movies back. But if Disney wants the Star Wars movies back, they're gonna have to pay.
Bloomberg has word on Disney trying to get the Star Wars TV rights back from airing on Turner's cable networks like TNT and TBS. However, Turner's deal for the Star Wars films cost them $237 million and lasts until 2024. And if Disney wants the Star Wars movies in the library of their upcoming streaming service, they want to be financially compensated, and they also want programming to replace those films if they were to give them up.
As of now, the talks haven't advanced beyond a preliminary inquiry, especially since that initial request was met with some resistance by Turner Broadcasting. Who can blame them? Star Wars is one of those movies that people watch whenever it's on television, even when they own all the movies on Blu-ray, DVD or digital download. If there's a holiday weekend or a new Star Wars movie coming out, fans are tuning in to TNT and TBS to catch one of the Star Wars movies whenever they're on.
What's even more frustrating is that aforementioned $237 million deal for the Star Wars TV rights also included the newer titles like Star Wars: The Force Awakens and Rogue One: A Star Wars Story. It's not clear how far the deal spans as far as the more recent Star Wars titles are concerned. Disney is trying to round up all their content from various content providers, including bringing their deal with Netflix to an end once their contract is up at the end of this year.
It remains to be seen if Disney will come back with some sort of offer for the Star Wars TV rights in order to secure them for their streaming service by the time it launches in 2019. However, even if Disney doesn't have those movies back as part of their library, I don't think it's going to make or break the service. The Star Wars movies have been bought and re-bought by fans plenty of times over the years, and I sincerely doubt anyone will choose to subscribe or not subscribe based on the lack of Star Wars movies in the library. Stay tuned to see how this pans out.