Amazon's 'Lord Of The Rings' Series Hires 'Star Trek 4' And 'Jungle Cruise' Writers [TCA 2018]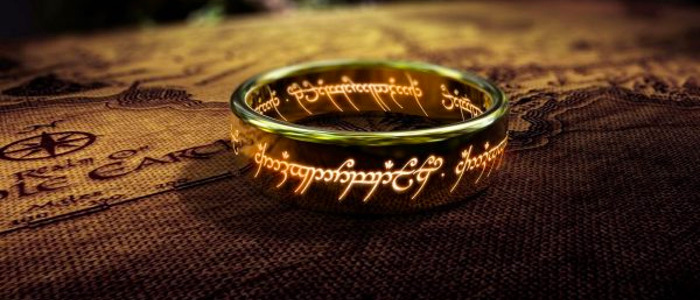 Fans have been eager for any details they can get their hands on when it comes to the developing Lord of the Rings series in the works at Amazon. Now the series finally has a pair of writers on board the project that is being produced in in cooperation with the Tolkien Estate and Trust, HarperCollins and New Line Cinema, a division of Warner Bros. Entertainment.
During Amazon's Television Critics Association 2018 panel, Star Trek 4 and Jungle Cruise writing duo JD Payne and Patrick McKay were announced as the writers of Amazon's Lord of the Rings series, which will take place before the events of The Fellowship of the Ring. Find out more below.
Payne and McKay have been writing partners since meeting on the high school debate team more than two decades ago. In addition to the aforementioned scripts in development, the writers were also behind a 2017 Blacklist drama script called Escape, which is currently set upwith Academy Award-nominated producer Mike DeLuca.
During the Amazon TCA 2018 panel, head of Amazon Studios Jennifer Sake explained the unusual process of finding a show after buying the property:
"We have closed a deal with a writing team, Payne and McKay who come out of the world of Star Trek. It was a very thoughtful process. It's such a vast world, there are so many different ways to go with that property. Thanks for Sharon Tal Yguado  on my team she led the charge bringing in people. We had an abundance of enthusiasm in the creator/ writer arena and a lot of time spent talking about different takes. The next phase is a big development process as they build out this world."
The Lord of the Rings franchise was so big it necessitated Amazon planting its flag to obtain the rights before any further development. Salke has not ruled out taking that kind of leap for future properties:
"I don't think there's a new process underway. For specific creators or big pieces of IP, those conversations can evolve in different ways. Often writers, I'll sit with creators and talk about areas we're interested in. Projects may emerge out of that without a formal pitch process. It's not by design. It's just part of the organic process dealing with creative partners, especially ones we bring on with deals. Lord Of The Rings is an exception because it's a big title targeted and won by Amazon before I got there, but I know in the caste of those big event series, we would be competitive out there."
As for Peter Jackson's possible involvement in the new Middle-earth project, there hasn't been an update since June when there were conversations about bringing the Lord of the Rings and The Hobbit franchises' director into the fray. Perhaps we'll hear more about that as the project gets closer to getting in front of a camera. But with a multi-season commitment for this Lord of the Rings series, we might be waiting awhile for that to happen.
Additional reporting provided by Fred Topel from the Television Critics Association panel.