This Week In Trailers: The Wild Boys, The Last Race, Bad Reputation, When The Beat Drops, Love, Gilda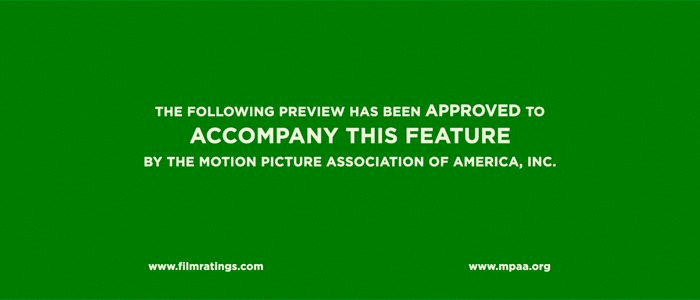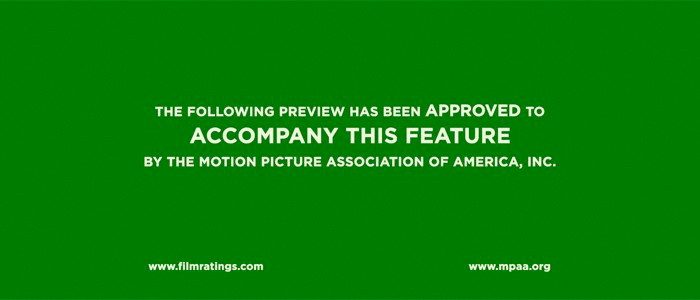 Trailers are an under-appreciated art form insofar that many times they're seen as vehicles for showing footage, explaining films away, or showing their hand about what moviegoers can expect. Foreign, domestic, independent, big budget: What better way to hone your skills as a thoughtful moviegoer than by deconstructing these little pieces of advertising?
This week we go to the races, talk about Joan Jett, live through a french fever dream, discover a new way to express yourself on the dance floor, and watch a comedian who helped change the game.
Bad Reputation
If you've never seen the color version of "Fade Into You" by Mazzy Star, remedy that now; it's a song that belongs on at least one of your mixtapes if not all of them. Director Kevin Kerslake deserves credit for crafting this and so many other clutch videos in a time when the music video still had some cachet. Nirvana, R.E.M., Faith No More, Soundgarden, Green Day, the guy knew how to translate music into a visual medium and knew how to do it well. That's why this trailer is just pure gasoline being lit on fire as we explore the life and times of Joan Jett. Kerslake has the right approach angle here. The story is an important one, especially for those women who would rise through the rock n' roll ranks behind Jett.
I had no idea that Gilda Radner was the first person chosen for Saturday Night Live. Director Lisa D'Apolito peppers this fact, and others, in a moving trailer that helps unpack the life that Radner led out loud all the way to the end. While I am not sure how I feel about having celebs read straight from her old diaries, there's a little awkwardness as we sense what's happening, it nonetheless doesn't tamper too much down on the spirit of why we're exploring Radner's impact on comedy. The trailer has echoes of The Zen Diaries of Garry Shandling, and even I Am Chris Farley, both equally compelling examinations of people who left an indelible mark on so many and left us far too soon.
Recent winner of Documentary Feature Grand Jury Prize at Outfest, director Jamal Sims is one to watch. I had never heard of "bucking" before watching this trailer, but after reading more about it, I was enthralled by it.
As Voguing exploded out of the ballroom scene of NYC, "bucking," an electric and subversive underground dance scene often practiced in LGBTQ nightclubs, was boldly pioneered in the clubs of the Deep South in the 1990s. Created in response to the exclusion of men from majorette routines at Historically Black Colleges and Universities (HBCU), it became a new form of self-expression and education.
What makes this trailer so notable is how it pulls you in with the raw emotional honesty of this documentary's participants. There is real heartbreak on display before we even get to the meat of what this dance scene is all about. Men who have had to hide this part of themselves for fear of possibly losing their livelihood, this is something worth spending some time exploring. It's such a small niche, but it's the story of what it means to these men that elevates this trailer from ho-hum to a must-see.
Director Michael Dweck has nailed it. Up until last month, I spent my entire life without knowing the thrill of visiting my local speedway. However, after a night of stock car racing, witnessing the majesty of a Figure 8 race, and then ending it with a demolition derby, the smell of gasoline will never be the same.
The men and women who participate in these things are passionate about racing and getting after it on the track. What's impressive to me is just how well Dweck showcases not just what happens on the track but how well he captures these people when not buckled into their seats. The raw energy, anger, and excitement that this dying form of entertainment provides are on full display here. The added dramatic angle of how progress, and the lure of quick riches, might ultimately claim another victim of local racing makes this a small town story I'm going to support.
Forget NASCAR, forget your highfalutin big dollar track, local racing is where it's at for the simple fact that you've got average joes just looking to compete in the only way they know how. Easily one of the most anticipated documentaries I want to see this fall.
I am going to bet money you haven't seen such a self-assured debut feature like this one in some time. Director Bertrand Mandico's vision for an utterly bananas tale is only rivaled by the plot's description.
[The Wild Boys] tells the tale of five adolescent boys (all played by actresses) enamored by the arts, but drawn to crime and transgression. After a brutal crime committed by the group and aided by Trevor – a deity of chaos they can't control – they're punished to board a boat with a captain hell-bent on taming their ferocious appetites. After arriving on a lush island with dangers and pleasures abound the boys start to transform in both mind and body.
When a synopsis drops words like "eroticism" and "gender fluidity" while having such a distinct, focused approach to the story it wants to tell, I am all eyes and ears. This trailer is a delight to try and hang onto as it waves in and out of the narrative. While it's borderline useless to try and put it all together, I am enamored of how fresh this feels.
Nota bene: If you have any suggestions of trailers for possible inclusion in this column, even have a trailer of your own to pitch, please let me know by sending me a note at Christopher_Stipp@yahoo.com or look me up via Twitter at @Stipp
In case you missed them, here are the other trailers we covered at /Film this week: