Cool Stuff: 'Avengers: Infinity War' And 'Drive' Get Some Stunning Mondo Posters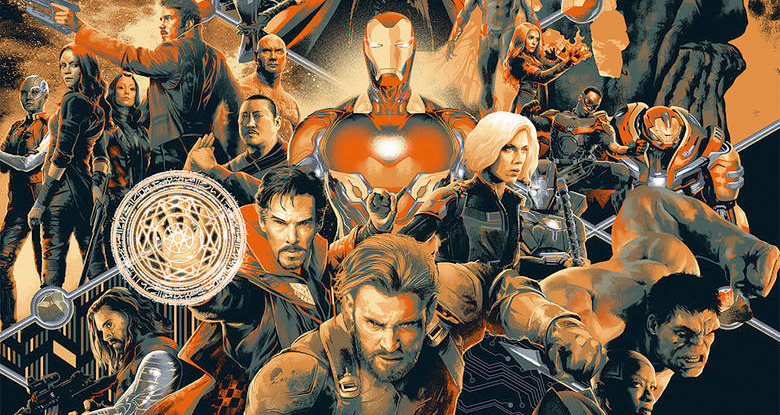 Mondo has plenty of new items coming to both their online store and their booth at San Diego Comic-Con, and we're doing our best to keep up with all of them. You've already heard about the Jurassic Park and Jurassic World items that are arriving later this week, not to mention some other remarkable prints being released. And of course, several other new Mondo posters have just surfaced.
Since this is Comic-Con we're talking about, it would be a travesty if there wasn't an Avengers: Infinity War print coming from Mondo, so you'll be able to get your hands on one of those if you're lucky enough. Meanwhile, you arthouse fans out there might be more interested in the new selection of vibrant Drive prints to choose from. See all of these new Mondo posters below.
Mondo Avengers Infinity War Poster by Matt Taylor
At Comic-Con this Sunday, Mondo will be selling the variant (right) of Matt Taylor's Avengers: Infinity War print as soon as the doors to the show floor open on Sunday, July 22. The 24x36 screen print has an edition of 325 and will cost you $80 at Mondo's booth (#435).
However, if you're not at the convention, don't worry. You'll be able to get your hands on the regular version (left) of this Avengers: Infinity War print, and it won't be nearly as difficult as it usually is to get a Mondo print. The regular version is a timed edition that will be available for purchase starting July 22 at 11:30am CT until Thursday, July 26 at 12pm CT. That's gonna cost you $60, but that's not a bad price at all for such a great poster celebrating the culmination of 10 years of Marvel Studios movies.
Mondo Drive Posters by Boris Pelcer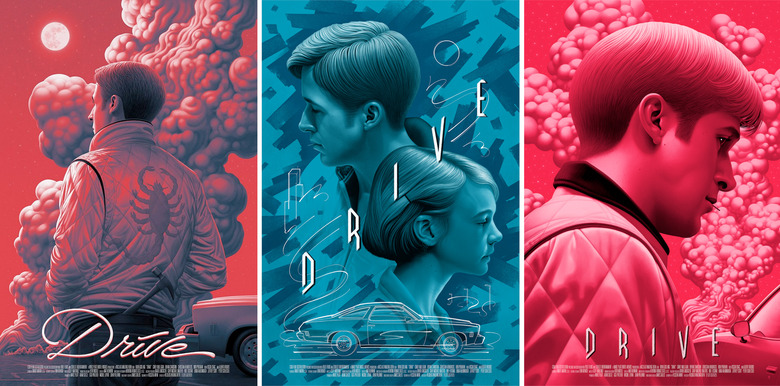 Meanwhile, if summer comic book blockbusters aren't your thing, then you might prefer to celebrate Nicholas Winding Refn's indie thriller Drive starring Ryan Gosling. Mondo is releasing three new Drive prints by artist Boris Pelcer this week. One of them you'll only be able to get at Comic-Con and the other two will be available online.
The first pink print on the left is the one that will be a Comic-Con exclusive. It will go on sale at the Mondo booth at a random time sometime during the convention. Otherwise, Mondo's site says the other two prints will be made available in their online store starting at 11:30am CT. Each one is a 24x36 print that will cost $55, though the edition size for all of them wasn't specified by Birth.Movies.Death.
Will you be trying to get your hands on any of these new Mondo goodies?