This Week In Trailers: From The Bridge, Nico, 1988, Holiday, Cold War, Bonding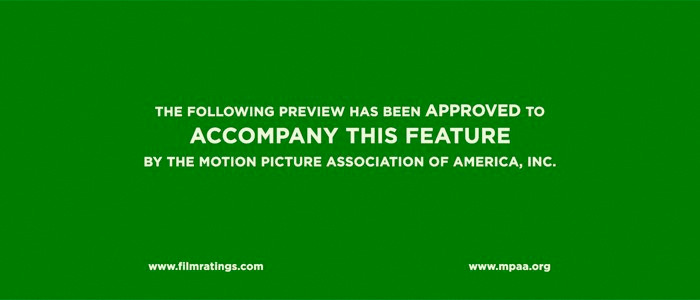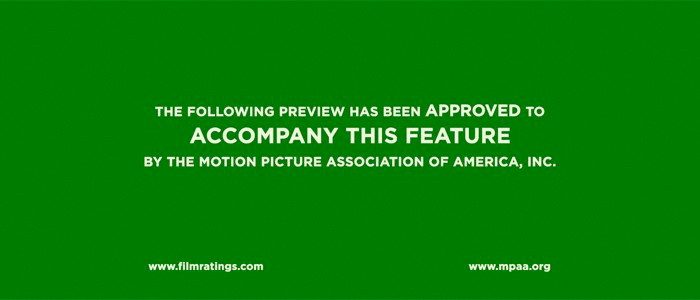 Trailers are an under-appreciated art form insofar that many times they're seen as vehicles for showing footage, explaining films away, or showing their hand about what moviegoers can expect. Foreign, domestic, independent, big budget: What better way to hone your skills as a thoughtful moviegoer than by deconstructing these little pieces of advertising?
This week we go to Comic-Con and talk fandom with George Takei, we try and escape an abusive relationship with a drug lord while sunning it up on vacation, take a last look at the singer Nico, remember a time long since past filled with frivolity and heartbreak, and connect with old friends in the oddest way imaginable.
From the Bridge: A Documentary
When it comes to trying to communicate what this weekend's San Diego Comic-Con is supposed to represent, this trailer comes close. While I think there are more nuanced ways of trying to cram so many different fandoms into one documentary, director Spencer F. Lee does an OK job here. While you get George Takei narrating the entire thing, you have Gene Simmons talking about the rise of the comic book geek, and Nichelle Nichols talking about the effect her character had on Star Trek, it is a hodgepodge of ideas. At one point in watching this trailer, you might think it's a documentary on Starlog. Still, documentaries like this are always a breezy way to get back in touch with the purity of what created these fans in the first place. The motivations of the creators who developed these properties, their collective cultural impact, it's just a gentle reminder that fandom can still be positive. I'll take that POV.
I didn't connect with Nico as an artist until Margot Tenenbaum walked off that bus in The Royal Tenenbaums. Her voice was unlike anything I had ever heard, but it makes that scene exquisite. Director Susanna Nicchiarelli has focused in on telling a story that attempts to unpack the last year of Nico's life. Dealing with her addictions and other assorted maladies doesn't at first seem like a gripping tale, but the trailer makes a persuasive case as to why this biopic is worth the effort to seek out.
I was white knuckling it the entire time. At the very least, no matter how this movie is received, director Isabella Eklöf knows how to create tension in a trailer. You feel a low level of unease as soon as the trailer begins and it does not relent. I can feel the heat, bask in the stark bright white light of a place perfect for a vacation, but then it takes a dark turn.
A love triangle featuring the trophy girlfriend of a petty drug lord, caught up in a web of luxury and violence in a modern dark gangster tale set in the beautiful port city of Bodrum on the Turkish Riviera.
What is remarkable about this trailer is that it's mostly focused on creating an impression versus trying to set up a story. And the impact is a strong one because I am now left wanting to know how all of these narrative threads come together.
Stick with me on this one. Director Pawel Pawlikowski won an Oscar for 2013's Ida. While you may or may not have heard of Ida, Pawlikowski has over 50 wins, including a BAFTA, as a filmmaker for his various cinematic endeavors. The director has been quiet for the last five years, and this looks incredible. Just letting the trailer slowly burn as you figure out what in fact is happening is, perhaps, one of the nicer delights I've had this week. It just slowly unspools without providing us any context or any narrative clues as to what is happening here. Sure, some type of love affair (perhaps an unhealthy one?) abounds, but I love the long, lingering looks here.
This is going to be a different kind of series. To wit, this is about two long ago BFFs from high school who happen to lose touch only to connect over BDSM years later. While that alone is an intriguing enough premise, this little tidbit also caught my attention:
The dramedy series is loosely based on the life experiences of Rightor Doyle (HBO's "Barry," FX's "You're the Worst"), who wrote, directed, and executive produced the series.
Doyle's bona fides are enough for me to give this a whirl (the series is only seven episodes). A well, the premise is off the wall enough to break through some of the more stodgy episodic television out there today.
Nota bene: If you have any suggestions of trailers for possible inclusion in this column, even have a trailer of your own to pitch, please let me know by sending me a note at Christopher_Stipp@yahoo.com or look me up via Twitter at @Stipp
In case you missed them, here are the other trailers we covered at /Film this week: