Cool Stuff: James Wan Is The Latest Director To Get His Own Funko POP Vinyl Figure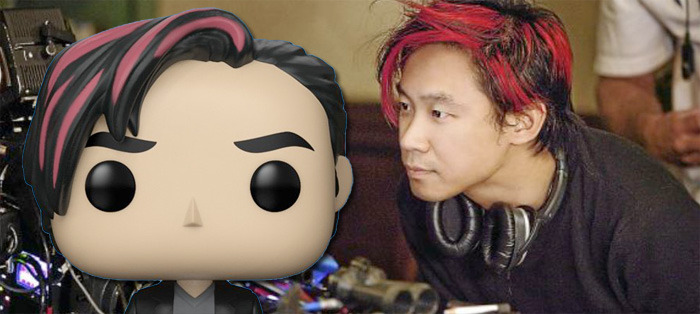 There are hundreds of Funko POP! vinyl figures available for display on your desk or collectible shelves. Tons of movies, TV shows, bands and sports teams have been given the Funko POP! treatment, but only a handful of filmmakers have been lucky enough to be immortalized as a stylized little figurine. Now, one more has been added to the mix.
James Wan is best known for directing or producing horror movies like Saw, The Conjuring, Annabelle, Insidious and this year's The Nun, not to mention the action extravaganza that is Furious 7. But later this year, he'll be stepping into uncharted territory with his first comic book movie: Aquaman. In honor of James Wan's foray into DC Comics, he's getting his own Funko POP! figure that will be available as a San Diego Comic-Con exclusive in July.
James Wan Funko POP Figure
2018 SDCC Exclusive Reveals: James Wan Pop!#FunkoSDCChttps://t.co/vHRlnbHEdE pic.twitter.com/0QTcvdww31

— Funko (@OriginalFunko) June 19, 2018
The James Wan Funko POP figure will be available at the Funko booth at San Diego Comic-Con. But you'll have to be lucky enough to make it in line in order to snag one, because there will only be 1,000 of them available. Once fans get a glimpse of the Aquaman footage that will be shown during the Warner Bros. panel in Hall H at SDCC this summer, fans will probably be happy to pick up the filmmaker in vinyl figure form.
James Wan joins the ranks of Guillermo del Toro, James Gunn and Paul Feig as filmmakers with their own Funko POP vinyl figures. However, three out of four of these figures have been limited edition. Only Guillermo del Toro's figure has been made widely available for purchase for Funko fans. If you haven't seen those filmmaker figures, here they are: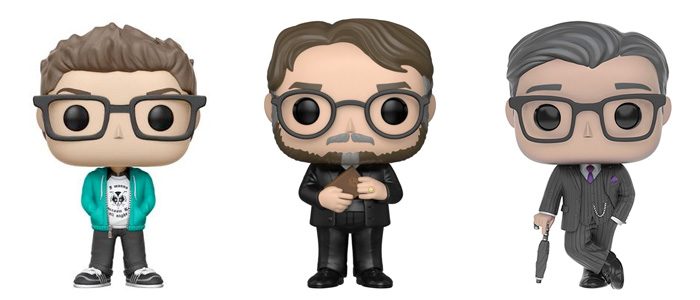 Also, if you're a Funko fan and you have a Netflix subscription, you might want to check out the documentary Making Fun: The Story of Funko. The documentary takes a look behind the scenes of the making of one of the most popular collectible toy lines on shelves right now. Check out the trailer and the synopsis for the documentary below:
From a small garage in Redmond, WA to the furthest corners of the earth, Funko's story is one that is centered around the fans and the global community that arose from their unique passion – a story that spans twenty years, full of joy, ambition, adversity, and...well...toys. The Eddie Grace film crew spent two years traveling to dozens of locations around the globe, from Vietnam to NYC, Philippines to Everett, WA, to meet and document the unique and diverse individuals who have shaped the story of Funko. Come for the toys, stay for the people!