Optimus Prime Could Get His Own Solo 'Transformers' Spin-Off Following 'Bumblebee'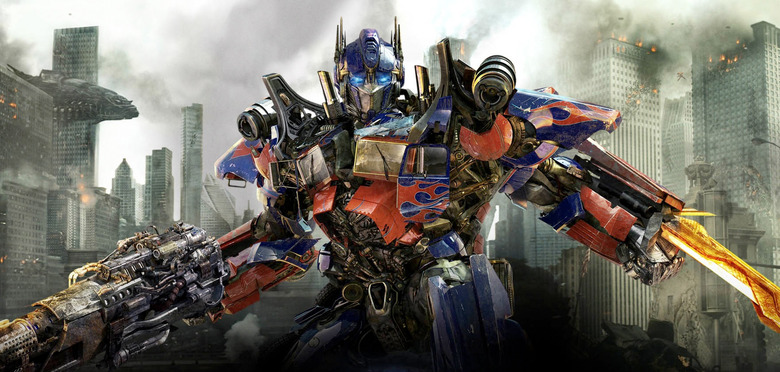 Since plans for another sequel in the primary Transformers franchise appear to be more dead than Cybertron, it sounds like Paramount Pictures and producer Lorenzo di Bonaventura are rethinking how they might keep Transformers alive on the big screen.
This winter will bring us Bumblebee (watch the teaser trailer here), a spin-off focusing on a solo adventure for the yellow Autobot as he meets a teenage girl in the 1980s, not unlike how he became acquainted with Sam Witwicky (Shia LaBeouf) in the first live-action Transformers movie from 2007. If all goes well with Bumblebee, we might get to see Autobot leader Optimus Prime get his own spin-off too.
A Change of Pace for Transformers
Speaking with Entertainment Weekly in a longer piece about Bumbleebee, producer Lorenzo di Bonaventura first talked about why they decided to do a Bumblebee spin-off instead of continuing the main Transformers franchise. While you might think it was the result of the diminishing returns that came from Transformers: The Last Knight, this was an idea that came along before that movie hit theaters. The producer explained:
"We were headed down the Bumblebee path well before the release of the last Transformers. We had felt that with the fifth movie, we had sort of run out of room with where to take it."
That sounds more like hindsight than anything, mostly because Paramount Pictures had already slated another Transformers sequel for the summer of 2019 on their schedule (before recently removing it from the calendar). But at least the studio already had a diverging path in the works to keep the film series alive in another way.
Why Bumblebee is First and Optimus Could Be Next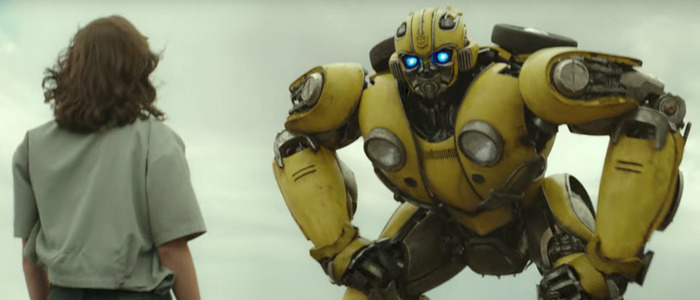 So after The Last Knight didn't do as well as the studio might have hoped, taking the Transformers in a new direction felt like a smart move. But why was Bumblebee the way to go?
"We've gotten a lot of feedback from the fans that they wanted us to do a deep dive on one or two of the robots, because they wanted to get to know them better. Bumblebee was selected because he's such a loved figure, and he's also more emotional than Optimus. Those were the two likely characters."
That means the prospect of an Optimus Prime movie was discussed at one point. So why didn't the Autobot leader come out first? Well, it's actually because he's the leader of the Autobots. Lorenzo di Bonaventura elaborated:
"He's a stoic leader, and you can count on him. Whereas Bumblebee is the one who is more emotionally volatile. He has a lot of ups and downs. So it seemed like the best character to try for the first time zeroing in on one Autobot."
Still, if Bumblebee turns out to be something fans enjoy, then Optimus Prime is the next best candidate for a spin-off. "I'd certainly like to do that," di Bonaventura says. "It would be a very different kind of movie than a Bumblebee movie, but equally interesting and different."
Aren't the rest of the Transformers movies basically Optimus Prime movies already? Sure, there's a whole ensemble of Transformers, but he was the leader and became the focus of most of the sequels. This feels like the equivalent of constantly doing new versions of Batman and Superman without digging into other areas of the DC Comics universe.
Bumblebee Sequels and More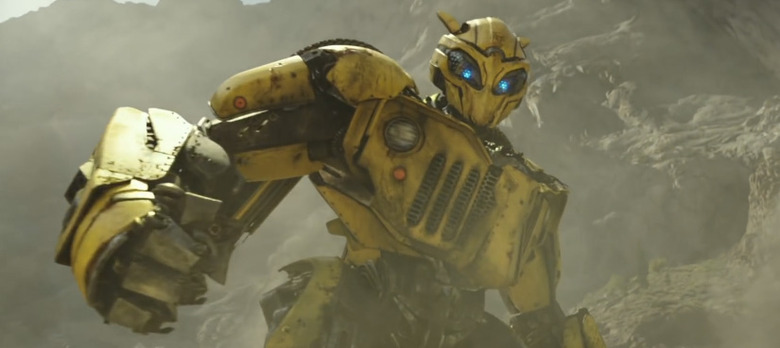 On top of that, there's plenty of room for Bumblebee to have his own franchise. Di Bonaventura said, "If Bee's successful, we can have a Bee 2, no doubt. We have a good sense of where a second movie would go. For me, the greatest thing that came out of the writer's room was the sense that we could go in any number of directions. It opened up our minds to choices."
The Transformers timeline is completely screwed up with all the flashbacks and added mythology that Michael Bay added throughout the sequels. And it sounds like any possible Bumblebee sequel would only make it more confusing. Di Bonaventura said:
"We could do a time travel movie. You could take almost any genre and do it. You can go back in the past, you can go to the future. So I think we've got an abundance of choices. It's really more about narrowing them down than anything else, and deciding which one we think is the strongest one to go with next."
So even though there might not be any regular Transformers movies on the horizon, Hasbro's toy franchise is still alive and kicking. But we'll have to see how audiences respond to Bumblebee when it hits theaters on December 21, 2018 before we get too excited about the future.