'Night School' Trailer: Kevin Hart Learns A Lesson Or Two From Tiffany Haddish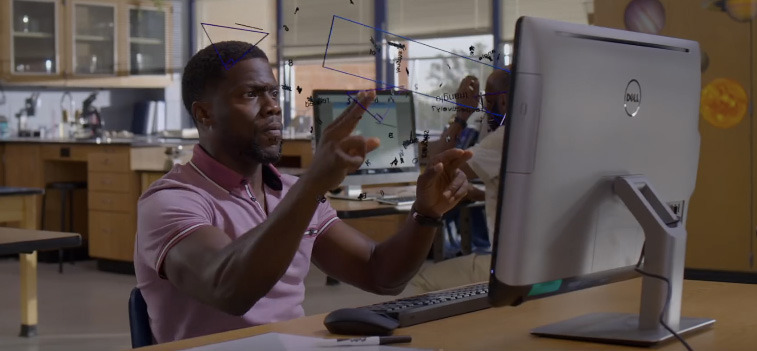 Kevin Hart has been a box office draw in comedies for years, and now that Tiffany Haddish has some heat behind her after a star-making turn in Girls Trip, it only makes sense to team these two up for even more big screen shenanigansNight School finds Hart playing a former grill salesman named Teddy desperate to get his GED so he can finally get a job that makes him feel like he has some self-worth. The only problem is he has the unconventional and obnoxious Tiffany Haddish as his teacher, and she's not about to let him get away with his usual fast-talking tricks and shortcuts. A new Night School trailer shows off the supporting cast, who actually seem to bring more laughs than Hart and Haddish do.
Watch the Night School Trailer
In addition to Kevin Hart taking a seat in the classroom, the cast also features Taran Killam as the school's dean, Ben Schwartz as Teddy's friend, and comedians Rob Riggle, Romany Malco, Mary Lynn Rajskub, Al Madrigal and more as Teddy's fellow students.
This preview is significantly funnier than the first trailer. Much of the first tease of this comedy relied on Kevin Hart and Tiffany Haddish being loud and slapsticky. Those elements are still here, but there are plenty of laughs that come from the supporting cast this time as well. And with John Hamburg, Nicholas Stoller, Joey Wells, Abraham Mayne, Matthew Kellard, Harry Ratchford and Hart himself all contributing to the script, hopefully there are ample jokes to go around.
The good news is that Girls Trip director Malcolm Lee is behind the camera, so hopefully he brings the same kind of quality that he brought to last summer's sleeper comedy hit.
In order to marry his out-of-his-league girlfriend, unemployed salesman Teddy (Kevin Hart) wants to land a dream job in finance, a job that will hire Hart only if he finally graduates High School. With the wedding fast approaching, Hart joins a group of misfits who are forced to attend adult classes with a teacher (Tiffany Haddish) who has the rare ability to see through Hart's fast-talking, all in the longshot chance they'll pass the GED exam.
Night School opens in theaters on September 28, 2018.