TV Bits: 'Unbreakable Kimmy Schmidt' Ends With Season 4, 'Last Man Standing' May Return & More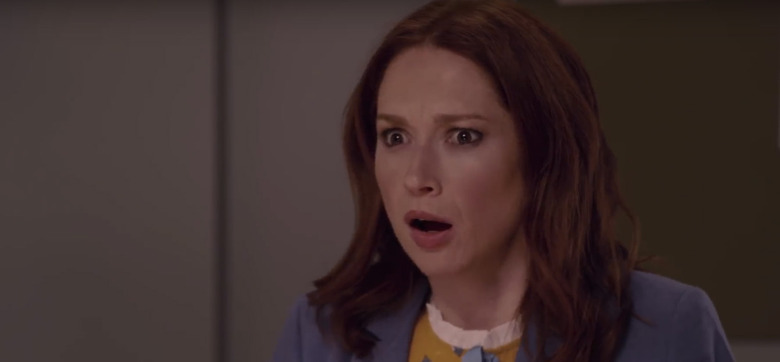 In this round-up of TV Bits:
Unbreakable Kimmy Schmidt will end with season four
The Good Fight on CBS All Access will get a third season
Tim Allen's canceled Last Man Standing could get revived
A Lost in Space featurette goes behind the scenes of the series
Timeless is again close to being canceled
AMC's new series Dietland gets a new trailer
Will Ferrell and Molly Shannon are back as Cord & Tish
Unbreakable Kimmy Schmidt Season 4
First up, Netflix has announced the fourth season of Unbreakable Kimmy Schmidt will debut on May 30. However, remember that the fourth season will be split into two parts, so only the first six episodes will available with the rest coming sometime later this year. And sadly that will be the last season for the comedy series produced by Tina Fey and Robert Carlock.
However, The Hollywood Reporter indicates there are apparently talks about finishing Unbreakable Kimmy Schmidt with a movie after the fourth season is done. That's not something that's traditionally done with American TV shows, but British television has often ended things with a special movie-length finale.
It's not clear why Unbreakable Kimmy Schmidt is coming to an end, especially since it has garnered 16 Emmy nominations, but maybe it's not a big hit with Netflix subscribers. Hopefully the show will get the end it deserves.
The Good Fight Season 3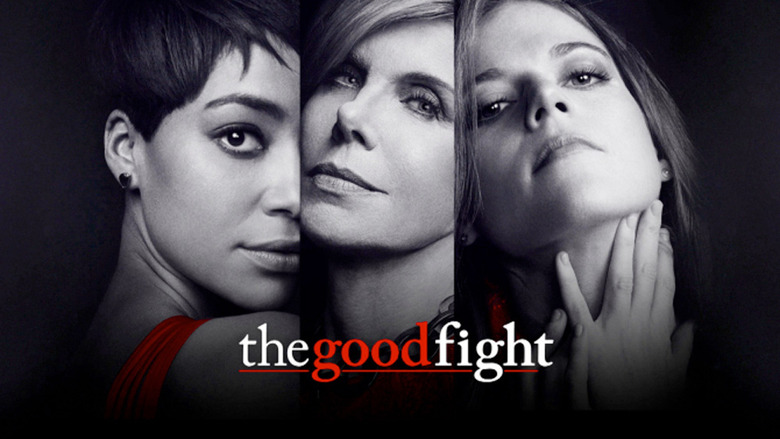 Next up, CBS All Access announced a third season renewal for The Good Fight. The second season hasn't been completed yet, but clearly CBS has enough confidence in the series to keep it going."The Good Fight is a perfect example of what we strive for a CBS All Access original series to be: thought-provoking, boundary-pushing and, most of all, incredibly entertaining," said Julie McNamara, Executive Vice President, Original Content, CBS All Access. "We can't wait to see what Robert and Michelle King, their creative team and the incomparable cast will bring to audiences in season three."
If you're behind on The Good Fight, here's what's going on in the second season right now:
In season two of The Good Fight, the world is going insane, and the Chicago murder rate is on the rise. Amidst the insanity, Diane, Lucca, Maia and the rest of the law firm find themselves under psychological assault when a client at another firm kills his lawyer for overcharging. After a copycat murder, the firm begins to look at its own clients suspiciously. Meanwhile, Diane battles with a new partner at the firm, Liz Reddick-Lawrence (Audra McDonald); Maia becomes tougher after her parents' scandal puts her on trial; and Lucca is brought back into Colin's orbit.
Last Man Standing May Return on FOX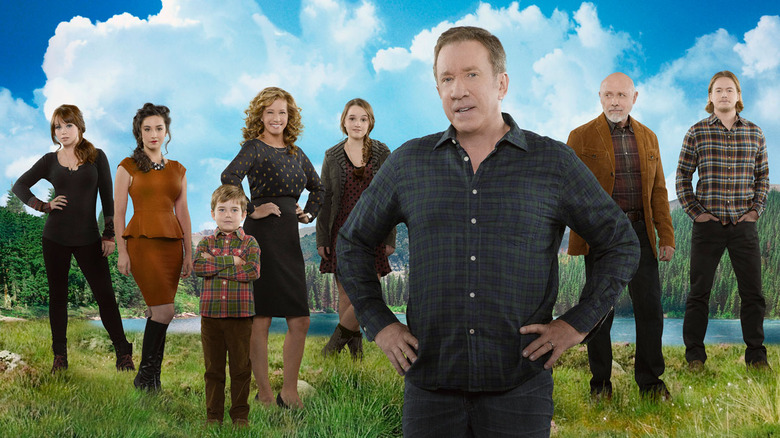 After being canceled at ABC after six seasons, Tim Allen's sitcom Last Man Standing might end up getting revived over at FOX. The series was given the axe last year, and the comedian speculated it was because of his personal politics, which consistently made their way onto the show since it followed a conservative-minded father and husband running his own sporting goods store, constantly clashing with his more liberal family.
It's likely no coincidence that FOX is considering picking up the show since FOX News is the bastion for right-wing politics. But FOX has never really gone for that kind of programming on their broadcast network, so it's still a little bit surprising. Variety says cast members Nancy Travis, Hector Elizondo, Jonathan Adams, Christoph Sanders, Kaitlyn Dever, Molly Ephraim, Amanda Fuller, Jordan Masterson and Flynn Morrison are all on board for the potential seventh season, as well as all the producers. We'll have to wait and see if a deal can be finalized.
Will Ferrell and Molly Shannon Return as Cord & Tish
If you liked watching the Rose Parade earlier this year with Will Ferrell and Molly Shannon as fictional daytime TV personalities Cord and Tish, then you might be happy to hear the duo will get back together to cover The Royal Wedding live for Funny or Die as it unfolds on May 19. This time Cord & Tish will be on HBO instead of Amazon, so set your DVRs accordingly if you don't plan to watch live.
Timeless is on the Bubble Again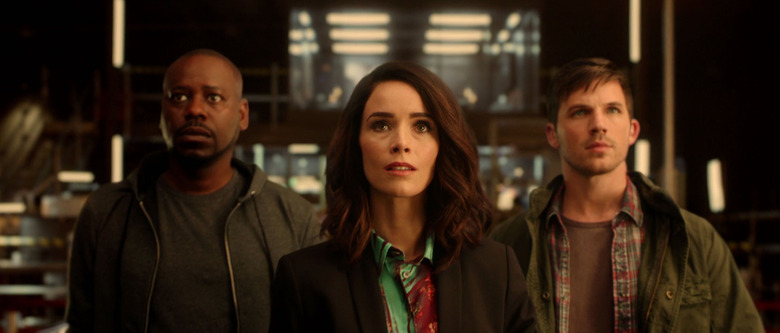 It appears Timeless fans just can't catch a break. Series creator Eric Kripke informed fans on Twitter that the show is on the verge of being canceled. The show is on the bubble, so Timeless fans need to show as much support for the series as they can, or else NBC is going to pull the plug.
There's only one episode left to watch before this season ends, so if you're a Timeless fan, make sure you show your support by watching live. Of course, even if the show gets canceled, that doesn't mean it won't be picked up elsewhere. No TV show is really dead anymore, so anything is possible.
Dietland is Coming to AMC
AMC has a new series called Dietland coming to your TV this June. The series hails from Marti Noxon (UnReal) and follows Plum Kettle (Joy Nash), a ghost-writer for the editor of one of New York's hottest fashion magazines who is sick of remaining behind the scenes of her business due to her looks. Here's a more proper synopsis of the series:
Struggling with self-image and fed up with how she's treated by her boss and society, Plum sets out on a wildly complicated road to self-awakening. At the same time, everyone is buzzing over news reports about men, accused of sexual abuse and assault, who are disappearing and meeting untimely, violent deaths. Plum also finds herself in the middle of two warring factions—one sisterhood who may be responsible for the attacks on male harassers, and the other which preaches female empowerment. She straddles these two groups, trying to make sense of the changing world and her part in it.
Dietland premieres on AMC on June 4, 2018.
Lost in Space Featurette
Finally, for all you Lost in Space fans out there, a new featurette goes behind the scenes of the series, taking a closer look at the show's visual effects and much more. However, if you haven't watched the show yet, you might want to hold off on checking it out.