'Deadpool 2' Trailer: He's Just A Clown Dressed Up As A Sex Toy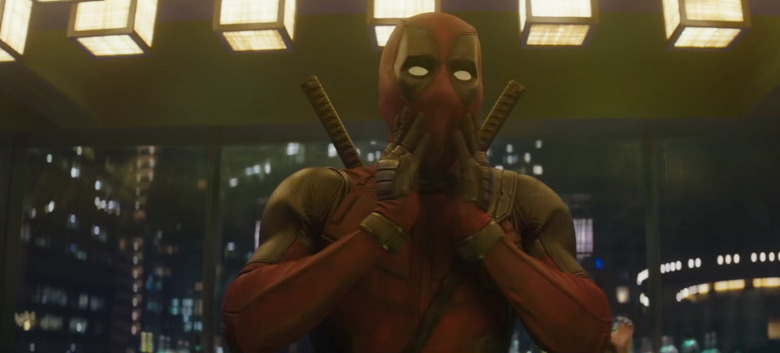 Out of nowhere today came the final trailer for Deadpool 2, and it just might be the best one yet. For anyone worried that the sequel wasn't going to replicate the attitude and fun of the first movie, this should put those concerns to rest.
The final Deadpool 2 trailer gives the impression that the writers had a little more confidence when it comes to throwing around references and slinging dirt. Not only does Deadpool (Ryan Reynolds) flat out refer to Cable (played by Josh Brolin) as Thanos, but his character is so dark that he double checks to make sure he's not from the DC universe.
Watch the Final Deadpool 2 Trailer
The latest trailer for Deadpool 2 also gives us a more proper introduction to some of the members of X-Force, including Zazie Beetz as Domino, Terry Crews as Bedlam, Lewis Tan as Shatterstar and Rob Delaney as Peter, who apparently has no powers. The trailer still doesn't tell us who Bill Skarsgard is playing, so I guess we'll have to wait for that reveal when we see the movie.
In addition to slinging jokes faster than Cable's bullets, there's also tons of action in this movie. Plus, there's also a hint as to what Deadpool gathers X-Force to do. There's something about a convoy. I suppose that convoy could just be the transfer of the dangerous mutant played by Julian Dennison (Hunt for the Wilderpeople), the kid that Cable wants to kill, and maybe both X-Force and Cable are trying to recover him.
Deadpool 2 also brings back Morena Baccarin as his girlfriend Vanessa, T.J. Miller as his buddy Weasel, Stefan Kapicic and Brianna Hildebrand as the mutant duo Colossus and Negasonic Teenage Warhead, Leslie Uggams as Blind Al, and Karan Soni as Dopinder.Atomic Blonde director David Leitch is at the helm of the sequel with a script by Rhett Reese and Paul Wernick.
After surviving a near fatal bovine attack, a disfigured cafeteria chef (Wade Wilson) struggles to fulfill his dream of becoming Mayberry's hottest bartender while also learning to cope with his lost sense of taste. Searching to regain his spice for life, as well as a flux capacitor, Wade must battle ninjas, the yakuza, and a pack of sexually aggressive canines, as he journeys around the world to discover the importance of family, friendship, and flavor – finding a new taste for adventure and earning the coveted coffee mug title of World's Best Lover.
Deadpool 2 is set to hit theaters on May 18, 2018.