MoviePass Lost $150 Million In 2017, But Should Subscribers Be Worried?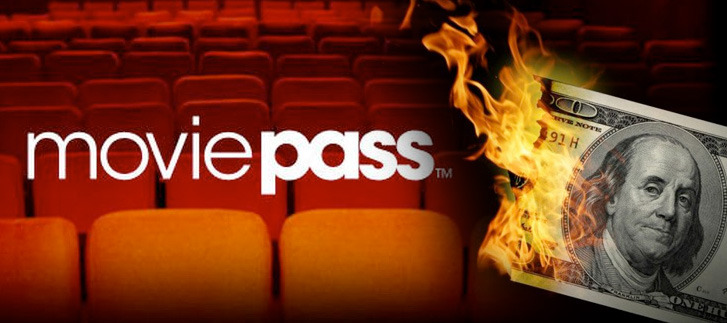 MoviePass is still shaking up the movie industry. With over 2 million subscribers racked up for their service, which provides one free movie ticket to users each day for the low price of $9.95 a month (or lower for some new subscribers who caught the right promotional deal), the service is pushing more people into theaters than otherwise would be buying tickets.
However, since MoviePass has such a large consumer base paying a low price for a service that costs less than even a single movie ticket in most markets, the company is hemorrhaging money. When the service skyrocketed to popularity in 2017, it resulted in owner Helios & Matheson losing $150.8 million, which is a significant bit higher than the $7.4 million loss that the company reported before the acquisition of MoviePass. Should subscribers be worried that MoviePass won't last?
Variety has called attention to a report by Helios & Matheson's auditor Rosenberg Rich Baker Berman & Co., which says the MoviePass owner "has suffered recurring losses from operations and negative cash flows from operating activities." Of course, this is something that was anticipated at the beginning when Helios & Matheson picked up MoviePass. They knew substantial money would need to be spent in order to grow the consumer base they would use to turn a profit.
The possibly worrying bit of news comes from the auditor saying this:
"MoviePass currently spends more to retain a subscriber than the revenue derived from that subscriber and MoviePass other sources of revenue are currently inadequate to offset or exceed the costs of subscriber retention."
Basically the money that MoviePass is making off their subscriber base isn't enough to keep the service going. But it's important to note that this observation is based on the current revenue stream. MoviePass only just took off in August and it's still just getting started when it comes to using their large subscriber base to make money. As MoviePass starts to sell more of their user data, as well as strike varying advertising and promotional deals with exhibitors and studios, they'll make more money and will be able to better offset the cost of maintaining their subscription base.
As is the case with any business just starting out, you have to spend money to make money. Plenty of successful businesses have lost money in order to solidify their position in the marketplace. Right now, MoviePass is at the top of their game, and they're not getting much competition from movie theaters when it comes to ticket subscription services. Furthermore, this is something that Helios & Matheson fully anticipated. As the auditor's report indicates:
"MoviePass expects its negative gross profit margin to remain significant until MoviePass can sufficiently increase its other sources of revenues to offset the losses or achieve substantial economies of scale."
The good news is that MoviePass CEO Mitch Lowe has raised $280 million to support the company and also locked down a $375 million line of credit. The money Helios & Matheson is spending is an investment on its future, and they're confident that they will be turning a profit soon enough. In fact, Lowe says they are anticipating being profitable in 2019. Until then, the aforementioned investments in MoviePass will be enough to hold over the company until they're in the black.
For now, we'll have to wait and see what MoviePass has up their sleeve in order to turn a profit. The company has only been operating at this level for six months and there are still many avenues left to be explored. Surely everyone is hoping MoviePass will be successful, because if they can keep this up, then it works out well for everyone.