'Westworld' Season 2 Will Have A Few Super-Sized Episodes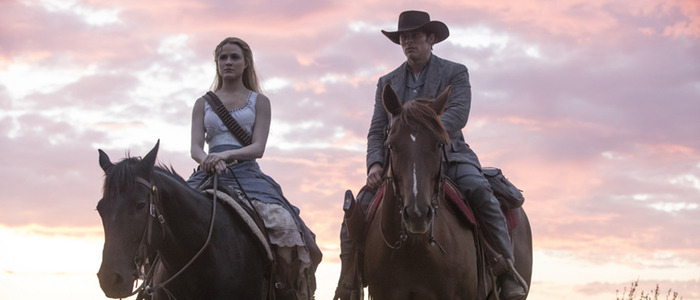 It's been over a year since we've seen new episodes of the hit HBO sci-fi series Westworld, and the cable network knows that fans are hungry for as much as they can get in the second season premiering this weekend. That's why there will be a handful of Westworld season 2 episodes that will run longer than the usual one hour runtime.
The Westworld season 2 episode length will be extended every now and then to accommodate the scope of the story, which will also be expanding with the show's return. Showrunners Jonathan Nolan and Lisa Joy recently talked to Entertainment Weekly and they revealed that some of the episodes will have a super-sized running time:
"The premiere is a little over 70 minutes. The fourth episode — which is one of my favorites — is a little longer than an hour. And the finale is just going to keep going and going — it's a bit of an epic."
So at the very least, there will be three episodes that will run longer than an hour. It should come as no surprise that the finale will run much longer than all the other episodes. After all, the first season finale ran an hour and a half, and I wouldn't be surprised if this season's finale was even a bit longer. As for the premiere, plenty of popular shows on cable have opted to have a longer premiere to satisfy fans who have patiently waited for the show to return.
Also, it's great news to hear that the fourth episode is one of the extended chapters of this season, especially since critics who have already seen the first five episodes called special attention to that episode as being a clear standout. If you want more of an impression of Westworld season 2 before the premiere, feel free to check out our review over here. We'll have plenty more deep dives into new episodes of Westworld as they air, so stay tuned for that.
Plus, in case you haven't heard, our Decoding Westworld podcast will be returning, but they need a little bit of help from all you listeners out there. There's a Kickstarter to fund the second season so that you can listen to David Chen and Joanna Robinson dissect every new episode from the new season after it airs.
Westworld season 2 returns this weekend at 9pm ET on April 22, only on HBO.