New 'Incredibles 2' Video Shows Off Edna Mode's Fashion Collection & Elastigirl's New Suit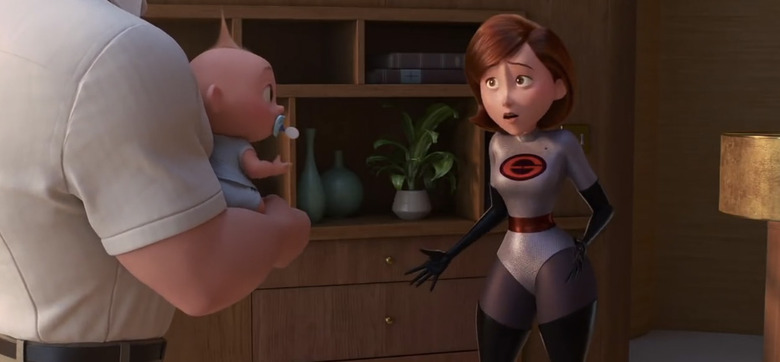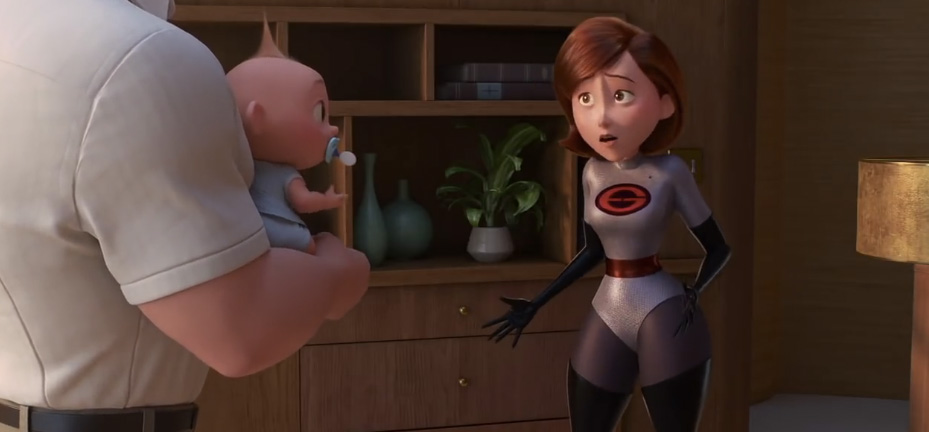 This summer's release of Incredibles 2 brings back Disney and Pixar's superhero family after 14 years of being away from the big screen. But no time has passed in Municiberg as the sequel picks up immediately after the final scene of the first film. However, one character that we don't catch up with immediately is the eccentric superhero fashion designer Edna Mode (voiced by director Brad Bird), but a new video gives us a taste of what she'll be up to in Incredibles 2.
Watch The Incredibles 2 Edna Mode Video
Though Edna Mode might best be known for creating the suits of superheroes like Mr. Incredible and Elastigirl, including the new suits worn by their children in the original movie, let's not forget that this is essentially illegal. Superheroes are still forced to be underground after citizens began suing them for wrongful rescues, injuries, damages to the city and more. But Edna has to keep making money somehow, and she's quite the lucrative fashion designer for humans too, as evidenced by all the talking heads in this video.
But scattered throughout the video are also quick clips from Incredibles 2 that give us an idea of what Edna Mode will be up to throughout the sequel. First of all, it looks like Mr. Incredible might take Jack-Jack to her house in order to get a break from being the man of the house while Elastigirl is off fighting crime, but Edna isn't too happy about it.
Speaking of Elastigirl, you'll notice that she has a new suit. Her old suit was white with red boots, gloves and a mask. But her new suit goes for some darker accessories with black gloves and boots and a glittery unitard. However, this suit hasn't been designed by Edna Mode, and that's something else she's not very pleased with either.
For more details recently learned from Incredibles 2, come back here on April 16 when we'll have a bunch of new information about the Pixar sequel. In the meantime, see what can be gleaned from a new mural spotted on Pixar's campus.
Helen (voice of Holly Hunter) is called on to lead a campaign to bring Supers back, while Bob (voice of Craig T. Nelson) navigates the day-to-day heroics of "normal" life at home with Violet (voice of Sarah Vowell), Dash (voice of Huck Milner) and baby Jack-Jack—whose superpowers are about to be discovered. Their mission is derailed, however, when a new villain emerges with a brilliant and dangerous plot that threatens everything. But the Parrs don't shy away from a challenge, especially with Frozone (voice of Samuel L. Jackson) by their side. That's what makes this family so Incredible.
Incredibles 2 arrives on June 15, 2018