Cool Stuff: New Hot Toys Life-Size Baby Groot Is Rockin'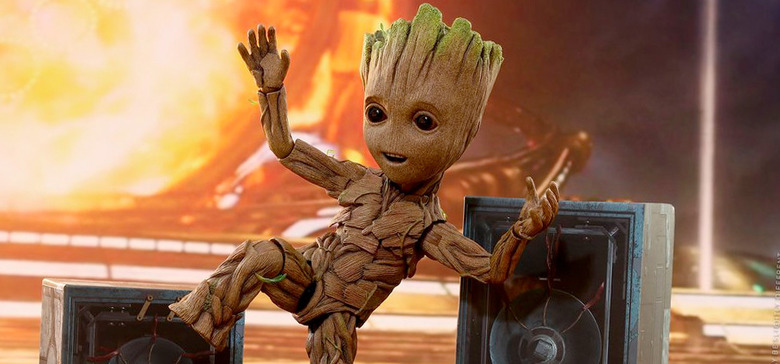 Hot Toys and Sideshow Collectibles already debuted an adorably awesome life-size Baby Groot figure not long after Guardians of the Galaxy Vol. 2 hit theaters. But their new figure of the tiny little plant creature from the Marvel Studios sequel is even better.
A new version of Baby Groot from Hot Toys is also life-size, but his body is newly developed so that you can recreate the scene from the opening of the movie where he busts a move to Electric Light Orchestra's hit song "Mr. Blue Sky." Get a load of the little guy below.
Hot Toys Baby Groot from Guardians of the Galaxy Vol. 2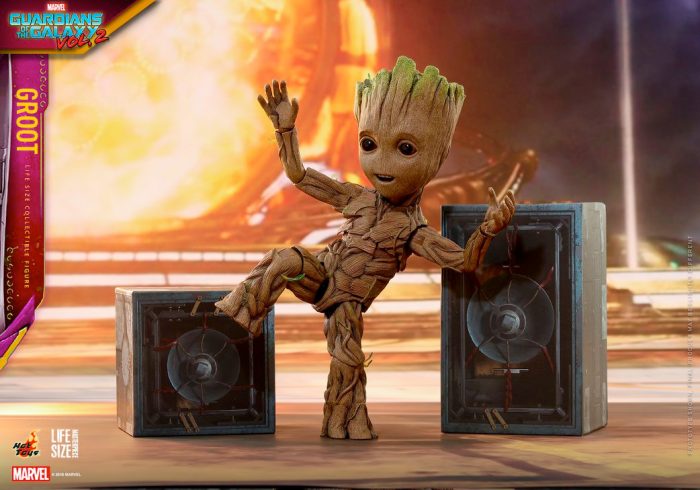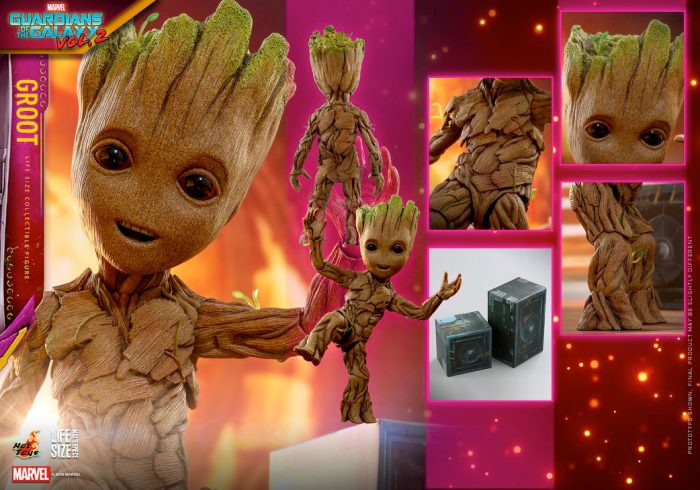 While I like the new body design for Baby Groot, I wish the speakers were a little more than specially printed cardboard boxes. But if they were as meticulously designed as the Baby Groot figure, then this would probably be a much more expensive product. Even with that one shortcoming, this is still a fantastic new collectible.
Here's how Hot Toys officially describes their new collectible:
Being one of the most adorable superheroes among Marvel Studios' productions, Baby Groot from Guardians of the Galaxy Vol.2 has drawn tremendous attention across continents after the world premiere. The tiniest Guardian is a vulnerable one with quite a lot to learn from his oddball cosmic family, and he has emotions as well as moments of failure. Today Hot Toys is delighted to present fans the eagerly awaited must-have Groot life-size collectible figure.
The extraordinarily movie-accurate Groot life-size collectible figure stands approximately 26cm tall with a newly developed body and expert paint applications to reflect Baby Groot's unique appearance and a beautifully designed packaging to recreate the scene with Groot dancing along with music in the very beginning of the movie.
There's no price for the figure yet, but the last one cost $189.99, so that's probably a safe bet. There's no firm release date, yet, but it's expected to arrive between the second and third quarters of this year. You can see more photos over here if you want.