'Deadpool' Animated Series Loses FX And Donald Glover Over Creative Differences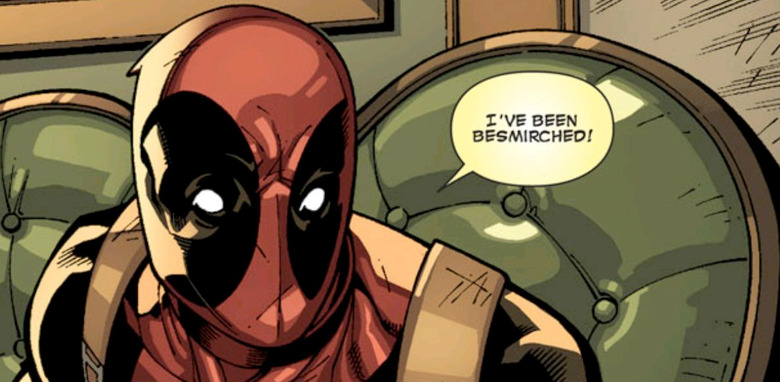 Last May, FX's sister network FXX gave a straight-to-series order for a Deadpool animated series that had actor, writer, director, producer, comedian and Grammy-winning R&B recording artist Donald Glover attached as showrunner, executive producer and writer. However, after working on the project for nearly a year, both Donald Glover and FX have left the project due to creative differences.
News of the Deadpool animated series canceled comes from Variety, who confirmed that FX, Marvel and Donald Glover have all parted ways on the project. However, this doesn't appear to create a rift between FX and Marvel because they will still collaborate on the FX series Legion from Noah Hawley.
FX reportedly said "creative differences" were the reason for the shake-up, but it's not clear where those differences came from. One would think that FX would get along with Donald Glover since they have quite a lucrative relationship collaborating on the Emmy-winning comedy series Atlanta. Plus, Marvel and FX have been working together on Legion. And on top of that, Donald Glover had a role in the Marvel-produced Spider-Man: Homecoming. So what happened here?
One possible explanation, albeit an entirely speculative one with no evidence to support it, might be the continuing development with 20th Century Fox being purchased by the Walt Disney Company. Maybe Donald Glover and FX wanted to go for an edgier animated series than Marvel Television was willing to move forward with, perhaps thinking about a possible future with Disney. That seems like as likely as it is unlikely though, so who knows what the problem really was.
Another potential reason for the split between FX, Marvel and Donald Glover might be that the latter is just too busy to tackle the Deadpool animated series properly without spreading himself too thin. After all, he has complete control over his series Atlanta, and he's now Lando Calrissian in Solo: A Star Wars Story. And if he's the breakout favorite of the movie as early reactions to the trailer indicate he may be, then he might have A Star Wars Story of his own to lead in the future.
No matter the reason, this is rather disappointing. Donald Glover spent time writing the Deadpool animated series with his brother Stephen Glover (who was on the writing staff for Atlanta) during production for the aforementioned Star Wars project, and we would have liked to see what the writer brought to the table for the Merc with a Mouth.
As of now, it's not clear if Marvel Television will try to develop the series with new creative talent, or if they're going to let the project die. At the very least, Deadpool fans won't have to wait long for more Merc with a Mouth action since Deadpool 2 is coming to theaters in May.