Chadwick Boseman Hosting 'Saturday Night Live' With Cardi B As Musical Guest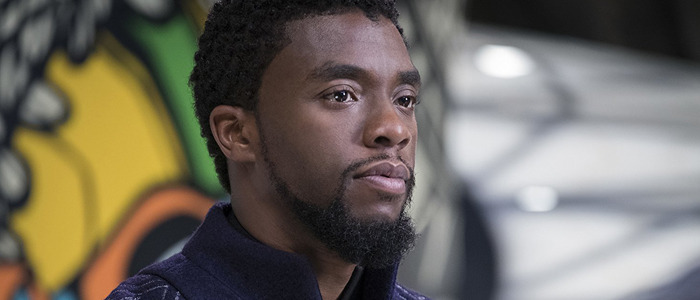 The king of Wakanda is coming to Studio 8H. On this weekend's episode of Saturday Night Live, NBC announced that Chadwick Boseman, the star of Marvel Studios' mega-hit Black Panther, is going to host the live sketch show for the first time on April 7, 2018. Read on to find out who will be joining as that episode's musical guest.
Chadwick Boseman Hosting Saturday Night Live
After the announcement was made during the most recent episode of SNL, Boseman excitedly tweeted it out to his fans:
See you soon #SNL! pic.twitter.com/O3IQuEEsP7

— Chadwick Boseman (@chadwickboseman) March 18, 2018
As you can see, Boseman will be joined at 30 Rockefeller Plaza by Cardi B, the female rapper who achieved mainstream success last year when she signed a contract with Atlantic Records.
Boseman will have a tough act to follow since host Bill Hader led the funniest and best episode of the season this past weekend, but it looks like the show is taking a break for a few weeks and won't be back until April 7, so hopefully the show's writers are still able to build on that momentum and give Boseman some strong material to work with.
This will be his first time appearing on SNL, and while he's handled humorous moments on screen before, this will also mark his first time dealing with wholly comedic material. That is, unless you count Gods of Egypt. (BOOM. ROASTED.)
I wonder what the over/under is on Black Panther references in the upcoming episode. Keep in mind, SNL has already done an entire sketch centered around the movie earlier this season when Black Panther co-star Sterling K. Brown hosted the show two episodes ago:
Either way, the timing will work out pretty well when Boseman appears on the celebrated sketch comedy show next month – Black Panther should still be in theaters, and he'll also be appearing in Avengers: Infinity War (which features its own battle in Wakanda). That movie's release date was recently moved up to the end of April.