Ava DuVernay Says She Isn't Doing 'Star Wars' – That's Probably A Good Thing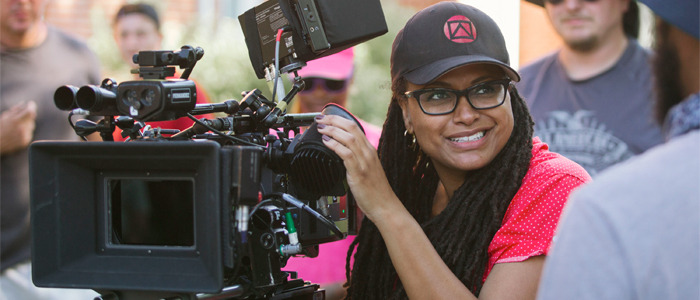 (Welcome to The Soapbox, the space where we get loud, feisty, political, and opinionated about anything and everything. In this edition: why it's a good thing that director Ava DuVernay says she's not making a Star Wars movie.)Star Wars fans are ready for change.
As the Marvel Cinematic Universe boldly enters its latest stage, handing its major franchise staples to black auteurs and New Zealand comedians, it's become somewhat apparent that Lucasfilm is holding back. Their latest slate of behind-the-scenes announcements and rumors – that the Game of Thrones guys are writing a new series, that Stephen Daldry might direct an Obi Wan standalone – feel as by-the-numbers as you can get. After the production kerfuffles with Rogue One and the upcoming Solo, maybe it's just insurance; a "let's hire the industry guys with safe track records so we can stay on schedule" ideology. But that safety net approach has the fans concerned. By avoiding potential risks, are we in danger of a roster of bland lookalikes that keep the series chugging along but never grow it in new directions? This is a galaxy far, far away, let's not forget. Isn't it time to get weird?
For a lot of us, potential relief came in the form of director Ava DuVernay, who's been long-rumored to be next in line for a Star Wars project. But DuVernay crushed hearts on Twitter today when she announced that she isn't, in fact, doing a Star Wars film, telling fans that the series "is not for me."
Star Wars is not for me. But, very happy you dug WRINKLE IN TIME. xo https://t.co/CcrhVbY5hT

— Ava DuVernay (@ava) March 7, 2018
DuVernay is currently promoting her latest film, A Wrinkle in Time, a kid-focused sci-fi epic produced by Disney, the same company that owns Lucasfilm. Wrinkle seemed like a test run for a Star Wars film: big visuals, big concepts, adventure, space. Now, it appears it was merely a director taking the natural next step in her career, with no specific road map of where to go next.
The news that she's not gunning for a Star Wars flick is admittedly disappointing. Outside of being a talented director with a unique voice, DuVernay is also an exciting vessel for change: She's openly communicative on Twitter, she's socially conscious, she's dedicated to empowering women and black children. She would imbue a Star Wars movie with a genuine message of perseverance and imagination, two hallmarks of the beloved franchise.
But there's also a sense of optimism in her declaration. Let's examine it from both sides.
DuVernay's History With Star Wars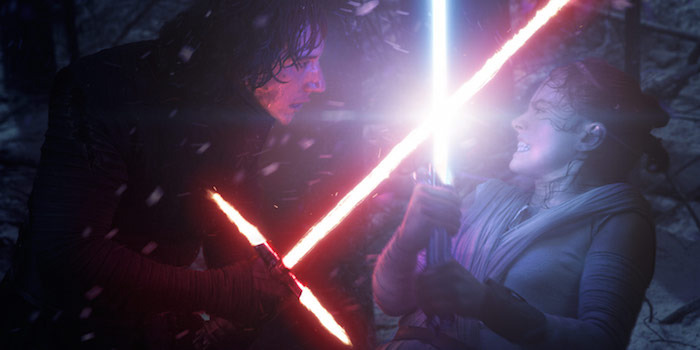 The first real campaign for DuVernay to direct Star Wars came after J.J. Abrams confirmed in a commentary track for The Force Awakens that the Selma director helped him with a key scene in his film's final lightsaber battle.
"I also showed this film, an early cut, to my friend Ava DuVernay, and she had a bunch of great suggestions," Abrams said. "One of them was that she really wanted to see Daisy [Ridley], in her attack on [Kylo] Ren, have one really cool moment."
That moment is a close-up shot of Rey with her saber, face twisted in anger, ready to strike down the villainous Kylo. Abrams is right: it's a great, character-focused moment that shows off DuVernay's particular attention to emotion, a quality sometimes lacking from Disney-era Star Wars films.
Abrams continued his praise of DuVernay, citing her as his pick for a Star Wars director. "One name that immediately comes to mind is Ava DuVernay, who I thought did just a mind-blowingly great job with Selma," he told Yahoo back in 2015. "And getting to know her a little since that movie... she is such a fan of genre films and storytelling."
Abrams' continued push seemed to indicate that DuVernay was at least interested in the idea of directing Star Wars, and fans ran away with it. She popped up on a number of desired director lists (including one I wrote), and even inspired a petition. She didn't do much to dispel the rumors, tweeting out little winks that hinted something was maybe in the works.
This is Disappointing, But It's a Good Thing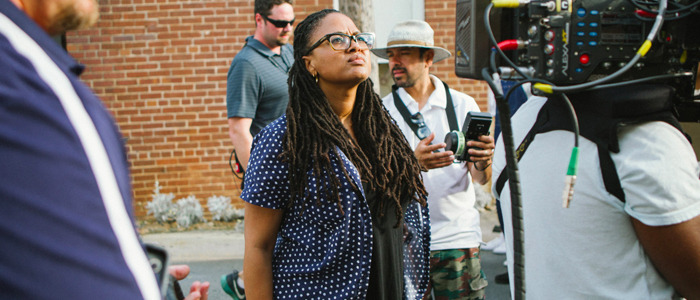 All of that Abrams-induced fuel had fan expectations high. But they were always a little premature. DuVernay never officially stated her interest in franchise filmmaking, and A Wrinkle in Time still hasn't come out; most us don't know her chops as a sci-fi/fantasy director, since her previous works are in the documentary and historical drama realm. That doesn't mean she isn't capable, and other non-genre directors have been handed Star Wars projects, but it also doesn't guarantee her success.
The real disappointment comes from Lucasfilm's continued trajectory of only hiring white men in major filmmaking roles. They could really use a shake-up in that department, and DuVernay wouldn't just be some diversity quota; her last feature, Selma, was nominated for a Best Picture Oscar. She's a quality director and a quality voice, and brings with her a certain level of prestige.
But ultimately what it comes down to is her own interest. Her tweet today indicates that Star Wars isn't where her heart is, after all. Perhaps she doesn't want to get lost in Star Wars' troubled production web. Or maybe she wants to create her own unique properties outside of franchise juggernauts. Whatever the case, as fans, we should respect her decision to steer clear of projects that don't interest her. Who knows? Instead of making the next Star Wars, maybe she'll make her own Star Wars – a new, singular world that can inspire the next generation of genre filmmakers.