'Logan's Run' Remake Lands Simon Kinberg To Direct, 'Hunger Games' Scribe To Write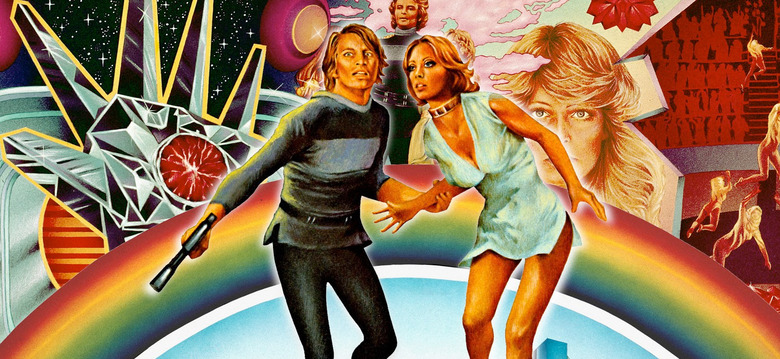 A remake of the sci-fi classic Logan's Run has been in the works for over a decade. The project has seen several filmmakers come and go as it has developed over the years, including Bryan Singer (X-Men), Joseph Kosinski (TRON Legacy), and even Nicolas Winding Refn (Drive). Now a a new director has stepped up to the plate, and it's actually a filmmaker who was attached to write and produce the film back in 2015.
X-Men franchise producer Simon Kinberg, who is currently hard at work on X-Men: Dark Phoenix, has closed a deal to direct the Logan's Run remake. However, he won't be writing the script this time. Instead, that responsibility falls to The Hunger Games scribe Peter Craig. Deadline has the news on the Logan's Run remake director job finally being filled again, and it sounds like this might be the one that sticks. The project has been kicking around Warner Bros. Pictures for awhile, and this iteration with Kinberg has been in the works for a few years. That seems pretty promising, but nothing is ever certain until it's in front of a camera.
For those unfamiliar with the original 1976 sci-fi film by director Michael Anderson, here's the official synopsis:
In the year 2274, young residents enjoy an idyllic, hedonistic lifestyle within the protective confines of a domed city. The general belief is that when each person turns 30, they are reincarnated for another blissful life cycle. Those who know the much darker truth become "runners" and flee to a hidden sanctuary. When law enforcement officer Logan (Michael York) goes undercover to locate the refuge, he winds up instead trying to initiate a revolution with runner Jessica (Jenny Agutter).
Is a Logan's Run Remake Still Interesting?
Because a Logan's Run remake has been in the works for a long time, that's allowed plenty of other sci-fi movies with similar premises and themes to hit the big screen. That makes me wonder if the premise of Logan's Run will be interesting to general audiences. Movies like The Maze Runner, The Hunger Games, The Island, Oblivion and Divergent (and plenty more) have borrowed elements from Logan's Run, so it would take something special to make Logan's Run stand out. It might help that the studio is considering a female lead this time around.
Logan's Run is based on a novel by William F. Noland and George Clayton Johnson. That makes me think that we'll be looking at another situation like when the adaptation of the sci-fi classic novel The Giver was finally released. The film felt stale because of how many of the story elements had already been utilized in other sci-fi movies for decades.
For some reason, Deadline says Warner Bros. is hoping to replicate the success of Blade Runner 2049. But that seems misguided. Even though that movie has been revered and acclaimed by fans and critics, not to mention being nominated for several Oscars (and even winning one of them), it was considered a box office disappointment. The film only made $92 million domestic and $167 million globally on a budget of $150 million. It didn't make anywhere near what the studio was hoping. Does Warner Bros. really want that to happen again?
Joel Silver is still on board to produce the Logan's Run remake, but there's no release date yet. Stay tuned.