'Westworld' Season 2 Includes A New "Rubik's Cube Narrative Puzzle Box"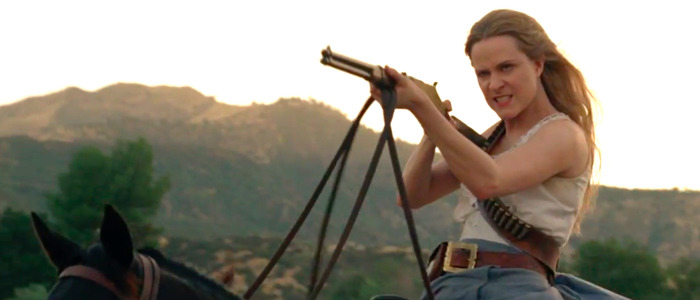 Plenty of trailers debuted during the Super Bowl last month, including our first glimpse at the eagerly anticipated second season of HBO's hit sci-fi series Westworld. The series doesn't return until late April, but some new details have emerged to hold us over as we wait to see what's going on in the recently overthrown futuristic theme park.
Showrunners and executive producers Lisa Joy and Jonathan Nolan recently revealed some more Westworld season 2 details. While their teases of what's to come this spring are extremely vague, they do indicate that things are going to get much crazier this season as the show expands the scope of the world introduced to us last season.
Before we get to Lisa Joy and Jonathan Nolan's enticing Westworld season 2 details, series star Jeffrey Wright offered up some hype for the continuation of this twisted sci-fi puzzle. Speaking with Entertainment Weekly for their cover story, Wright says:
"The scale of season 2 is just nuts, literally right out of the gate. It's so much more expansive, it makes the first season look like a gentile kitchen drama."
Wright's character Bernard Lowe had quite the character arc in the first season, discovering that he was just another one of the many hosts (androids) in the Westworld theme park. So to hear Wright say that season two is nuts right out of the gate is thoroughly exciting. His character specifically will be caught between the ambitions of his fellow hosts and those who control the park.
The Host Revolution
At the end of the first season of Westworld, a revolution was sparked with all of the park's hosts being freed from their behavioral restrictions. Dolores (Evan Rachel Wood) was at the forefront of a worst case scenario for the rich park attendees, who just wanted to attend a party in an Old West setting. This season, she'll need to convince other hosts to help continue the revolt against humanity. Making that all the more difficult is a group of outsiders who are trying to stop them.
However, Lisa Joy teases that some of the hosts may only be willing to go so far with their newfound freedom. She says, "The hosts are now literally able to define themselves. But the question is: How far are you willing to go until you become a reflection of the evil you're trying to fight?" Perhaps some of the hosts aren't prepared to revolt against their former overlords.
One host who may not exactly be an active part of the revolt is Maeve (Thandie Newton). Though she had no problem dispatching with some Delos Incorporated employees in order to escape the park, her priorities lie in finding her daughter. Her story is likely the one that will help us learn more about the scope of this fictional world. Nolan notes:
"We want to feel like the show is rocketing ahead. The first season was a journey inward, this is a journey outward. It's a search for what else is in the park, and what else is beyond the park."
A New Puzzle for Fans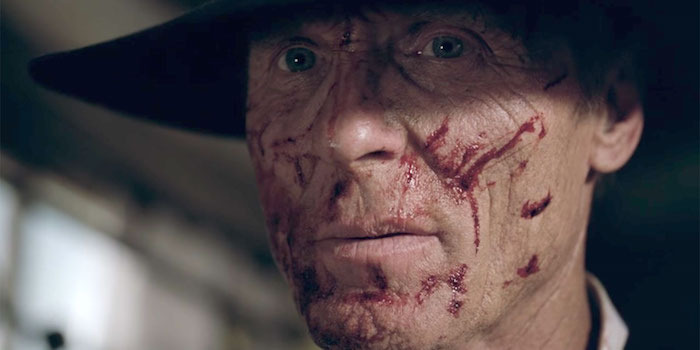 Otherwise, The Man in Black (Ed Harris) has some kind of new mission in the park. One would think that it would be helping to stop this revolution, specifically starting with Dolores, but maybe there's a new puzzle. EW notes the second season will feature "an all-new Rubik's Cube narrative puzzle box for viewers to attempt to solve." We'll have to wait to see what that means and what the rest of the ensemble cast of characters (including those who are unaccounted for) is up to.