Exclusive: Aaron Sorkin On The Hustle And Bustle Of Directing 'Molly's Game' [Video]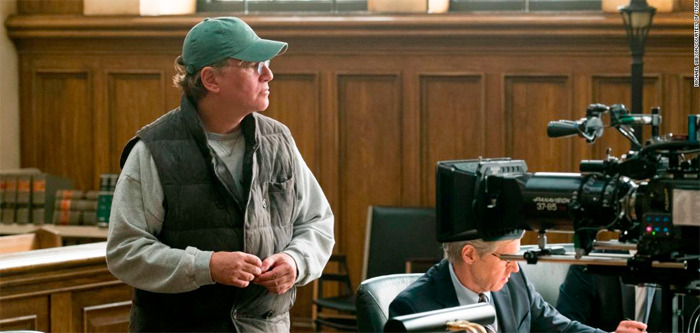 We may receive a commission on purchases made from links.
Last year, The West Wing and The Social Network writer Aaron Sorkin made his directorial debut with the true story of Molly's Game. Based on the memoir of the same name by Molly Bloom and adapted by Sorkin himself, the film follows a young woman as she goes from an Olympic athlete to running an exclusive high-stakes private poker game catering to Hollywood's finest, athletes, billionaires, politicians, and financial titans.
Molly's Game is nominated for Best Adapted Screenplay at the Academy Awards, and before the movie arrives on home video this spring, we have an exclusive treat for you. Aaron Sorkin sat down for an interview about making his directorial debut and how it compares to the experience of writing a film and letting someone else bring it to life on screen.
Watch the Molly's Game Aaron Sorkin Interview Clip
With films like A Few Good Men, The Social Network, Moneyball and Steve Jobs on his résumé, it's no secret that Aaron Sorkin is a gifted writer. But with Molly's Game, Sorkin proves that he has skills behind the camera as well. While previous movies saw him letting the script go as soon as it was finished and in the hands of a director, Molly's Game never gave him a moment when he wasn't deciding what needed to be done to complete the film. But it seems Sorkin handled the responsibility very well.
Helping Sorkin's experience on Molly's Game is the fact that his lead Jessica Chastain delivered a fantastic performance. Handling Sorkin's wordy diatribes can't be easy, and Chastain had plenty of moments where she had to do just that over and over again. It's a shame that her work didn't result in an Oscar nomination.
Molly's Game hits digital download on March 27, 2018 followed by Blu-ray and DVD on April 10, 2017. Be sure to tune in to the Academy Awards on ABC on March 4, 2018 to see if Aaron Sorkin comes away with a trophy for his script.
Molly's Game is based on the true story of Molly Bloom, an Olympic-class skier who ran the world's most exclusive high-stakes poker game for a decade before being arrested in the middle of the night by 17 FBI agents wielding automatic weapons. Her players included Hollywood royalty, sports stars, business titans and finally, unbeknownst to her, the Russian mob. Her only ally was her criminal defense lawyer Charlie Jaffey, who learned that there was much more to Molly than the tabloids led us to believe.