F. Gary Gray To Direct 'Men In Black' Spin-Off To Relaunch The Franchise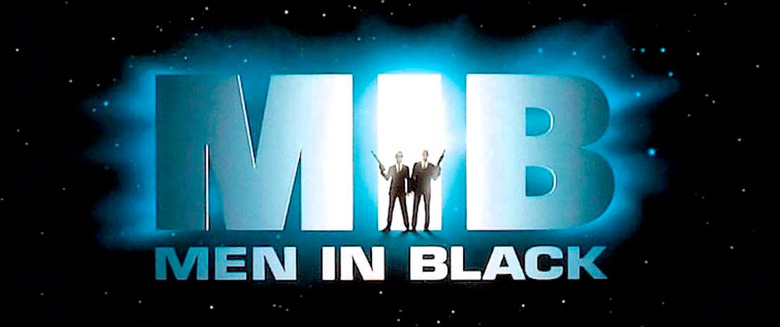 Remember when there were discussions of a possible franchise mash-up that would have seen Channing Tatum and Jonah Hill reprise their characters from 21 Jump Street in a Men in Black sequel? Well, Sony Pictures and Amblin Entertainmet want you to neuralize that awesome idea out of your head in favor of a more traditional, box office friendly rehash of the Men in Black franchise.
Straight Outta Compton and The Fate of the Furious director F. Gary Gray is currently in talks to direct a new Men in Black movie that is being called a "spinoff grounded in the original premise" of the film that followed a secret organization tasked with policing extra-terrestrial life and keeping Earth safe from the scum of the universe. But when you hear how the project is described, it sounds more like a straightforward reboot.Deadline has news of the Men in Black spin-off, which is said to "relaunch the franchise with a new cast, much the way that [Steven] Spielberg did with Jurassic World." If the comparison to Jurassic World is accurate, maybe this is a sequel that keeps the mythology of the original three movies intact by making references to the adventures of Agent K (Tommy Lee Jones) and Agent J (Will Smith), even though the two won't be around this time.
When we first heard about this project back in September of last year, it was described as "focusing on new characters chasing villains that put the picture on more of a global scale than the two previous films." That likely means that the action won't be isolated to New York like the first three films in the franchise, and considering how epic the action got in The Fate of the Furious, it's no surprise that F. Gary Gray is being hired for this job.
Producers Walter Parkes and Laurie MacDonald are back for the spin-off, as is executive producer Steven Spielberg. They've got a script form Iron Man writing duo Matt Holloway & Art Marcum ready to go, and Sony Pictures has given it a greenlight based on their draft. The studio is hungry to get another franchise off the ground after Jumanji: Welcome to the Jungle turned into a surprise major hit, pulling in $823.9 million and counting.
Details on the story are sparse, but I'm hoping that the project brings at least one woman into the mix as an active agent in the field. After all, the end of the first Men in Black gave us Linda Fiorentino as an agent, but we never got to see her at work. Then there was Emma Thompson in Men in Black III, but she was more of a figurehead than an agent in the field. So it's time we got some more women up in that agency!. For my money, I'd like to see Tiffany Haddish in a Men in Black reboot paired with someone like Holly Hunter as the veteran agent.
What do you want to see from a new Men in Black movie?