Theme Park Bits: A Celebration Of Harry Potter Videos, Legoland Castle Hotel Preview, Pixar Pier Easter Egg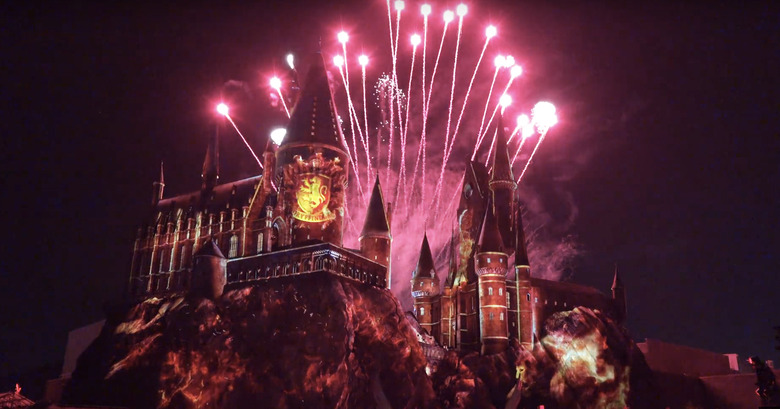 In this edition of Theme Park Bits:
Guess which Guardians of the Galaxy actor turned up at Disney California Adventure this week?
See video of A Celebration of Harry Potter and Star Wars Day at Sea.
Get a sneak peek of the Legoland Castle Hotel before it opens.
What can background details at Paradise/Pixar Pier tell us about The Incredibles 2?
Are space invaders gunning for your favorite Disney park themes?
And more!
Following up on last week's alien birth announcement, Inside the Magic has posted a video of the Vyloos in Guardians of the Galaxy – Mission: BREAKOUT! at Disney California Adventure. The video gives a better look at how these cute animatronic creatures respond to the movement of guests who are waiting in line for the attraction.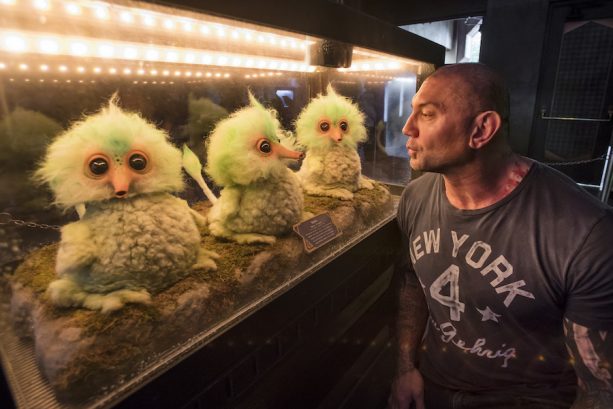 You know it must be cool when even Dave Bautista, the actor who plays the lovable, literal-minded Drax, could be spotted inside the attraction this week, ogling Vyloos. Bautista also took time to share a hug with his old friend Groot, as you can see over on Disney Parks Blog.
From Inside the Magic again comes the above video of Universal Orlando's new "The Nighttime Lights at Hogwarts Castle" projection-mapping show, which debuted last weekend at the resort's annual A Celebration of Harry Potter extravaganza.
If you missed A Celebration of Harry Potter, TheTimTracker has a couple of videos up this week, too, showing not only the projection-mapping show but also the cast panel and the movie props/costumes in the Expo Hall and the WB Studio Tour. Check out his videos above and below.
Disney and more already posted some exclusive pictures giving a look inside the private Club 33 at Shanghai Disneyland, and now they're at it again, internationally, with some exclusive pictures of the secret "Founders Room" at the Disneyland Paris Hotel Castle Club.
This week, Cauldron Spirits and Brews, a witchcraft-themed restaurant and bar located across the street from Knott's Berry Farm, held a ribbon-cutting ceremony and threw open its doors, allowing cameras in for a grand opening tour.
Junior guest reporter Juliet Brooke, the equally precocious little sister of Lindalee Rose (a kid with over 55,000 YouTube subscribers) was at Legoland California recently for an exclusive sneak peek of the Legoland Castle Hotel, which opens April 27, 2018. You can check out her private hard-hat tour above.
The Incredibles 2 won't be out until June 15, 2018, but there may already be some Incredibles 2 Easter eggs floating around out there at Disney parks. A YouTuber by the name of Jace Diehl has uncovered what could be a hidden demonstration of the new character Voyd's teleportation powers at Disney California Adventure.
If that's not enough video for you, The Star Wars Show (via Disney Parks Blog) recently set sail on the Disney Fantasy cruise liner to give fans a glimpse of Star Wars Day at Sea.
Like the Hogwarts castle at Universal, the fictional Hollywood Tower Hotel at Disney's Hollywood Studios also became the surface of a projection-mapping show over the Christmas season last year. Since this is the ride building for the Twilight Zone Tower of Terror, an ostensibly spooky attraction, the idea of giving it a gaudy Christmas makeover with projections of Toy Story and Muppets characters did not go down well with everyone, including our own Chris Evangelista, who called the tower's holiday transformation "a brightly colored eyesore."
Here's a pic from my dad, who's an Annual Passholder at Walt Disney World. You be the judge ...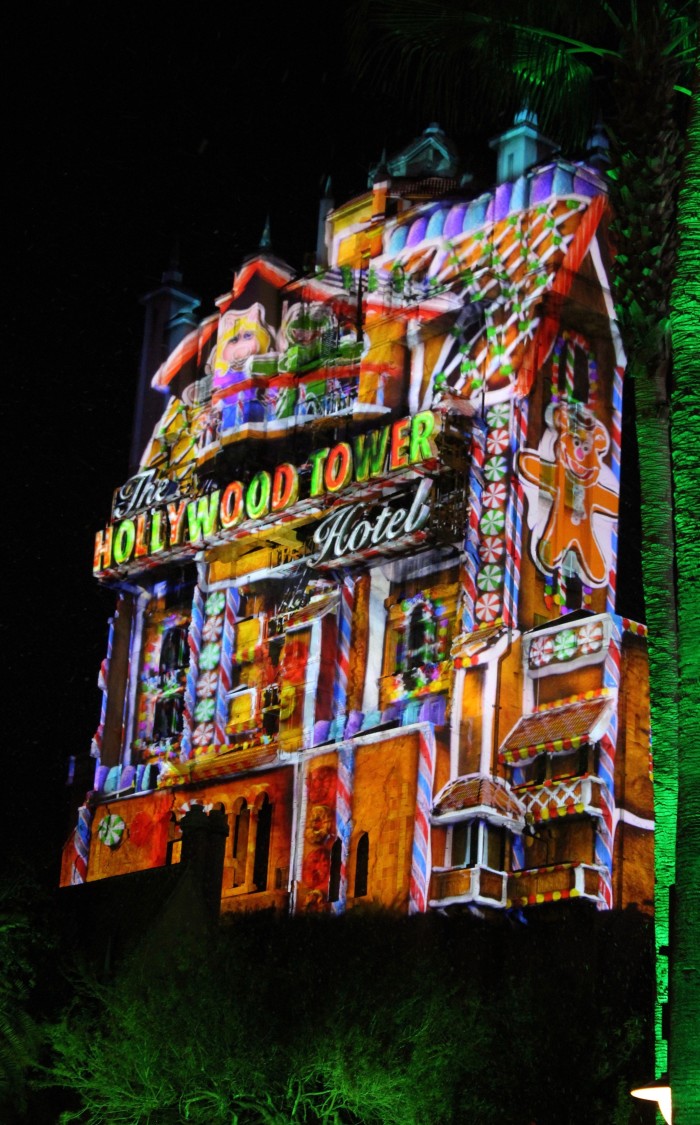 The point is, while it may represent a further compromise in thematic integrity in the eyes of some, Hollywood Studios appears to be continuing full steam ahead with its projection-mapping shows on the Tower of Terror.
This week Disney Parks Blog announced the first details for the next Star Wars: Galactic Nights event at Hollywood Studios on May 27. Much of it is business as usual for Galactic Nights: special photo ops, character encounters, and food and beverage offerings, along with some new enhancements for the park's existing nighttime entertainment.
Heads up #StarWars fans – the Star Wars: Galactic Nights one-night special event will return to Disney's Hollywood Studios on May 27! Details: https://t.co/nQw406UJnD pic.twitter.com/LpSnZIyUMH

— Disney Parks (@DisneyParks) January 29, 2018


But there is one item at the top that does not bode well for the Tower of Terror. It's the item that begins with the words: "Star Wars: Galactic Destinations Projections Transform The Hollywood Tower Hotel."
This won't be the first time Hollywood Studios has transformed the Tower of Terror with Star Wars projections. Below, Theme Park Review has a 90-second clip showing what it looked like in December with Death Star projections on it. Galactic Nights is, of course, merely a one-night event where Star Wars takes over the park from 7 p.m. to midnight.
It shouldn't ruffle anyone's feathers too much that they're doing this again ... unless you're prone to some fun overanalysis. The thing is, the wording of the announcement this time seems a little different. There's an emphasis now on how it's "currently an event exclusive." That almost makes it sound like this could become a more regular thing in the park at some point in the future (maybe around the time Star Wars: Galaxy's Edge opens?)
So let's end this edition of Theme Park Bits with a little discussion about the direction of Disney Parks, as suggested by these new shows.
While Epcot has its own separate Guardians of the Galaxy roller coaster under construction (R.I.P. Universe of Energy), the success of Mission: BREAKOUT! at California Adventure now has some theme park pundits arguing that Hollywood Studios should follow suit and finally retire the Twilight Zone theme for Tower of Terror in favor of a Guardians of the Galaxy theme. People are saying it's only a matter of time and that host Rod Sterling's days are numbered at Hollywood Studios.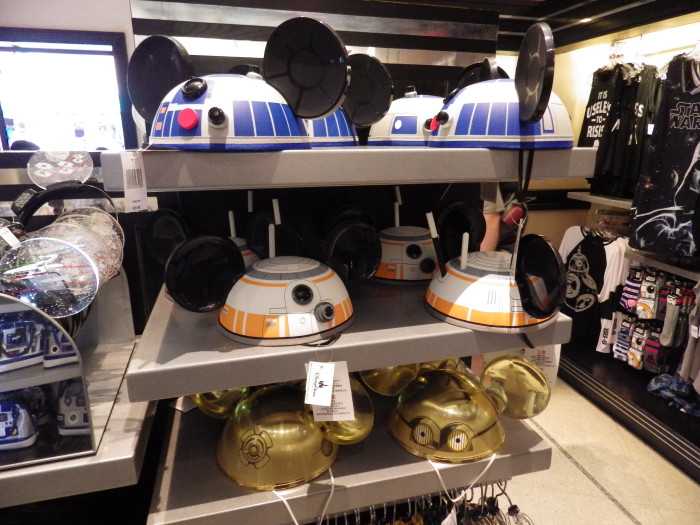 What no one seems to be talking about is the encroachment of Star Wars projection-mapping shows on major landmarks at Walt Disney World. First, it was the Chinese Theater, where the Star Wars: A Galactic Spectacular show plays out nightly. Now it's Tower of Terror with this newer show.
Catering to what's popular in the here and now is understandable and really quite business-savvy, but for the older generation of fans, Disney purists, there's a sense sometimes on social media and blogs that the Disney parks are being swallowed whole by upstart intellectual properties. Simple Mickey Mouse ears are no longer enough: the ears now have to have a Star Wars droid design on them. In this way, some fans say the parks are evolving beyond recognition. What do you think?
Is there an invasion of the space IPs going on right under our noses at Disney? Are we headed for a world where Hollywood Studios, Epcot, and Disney parks in general are gradually assimilated in their entirety by Star Wars and Guardians of the Galaxy?
Of course, both of those are great franchises, fertile media properties, but it's not just them that fans are concerned about. The parks have also been undergoing a blitz of Frozen (R.I.P. Maelstrom) and Pixar (Toy Story Land, Pixar Pier at Disney California Adventure, Pixar Playtime at Tokyo DisneySea).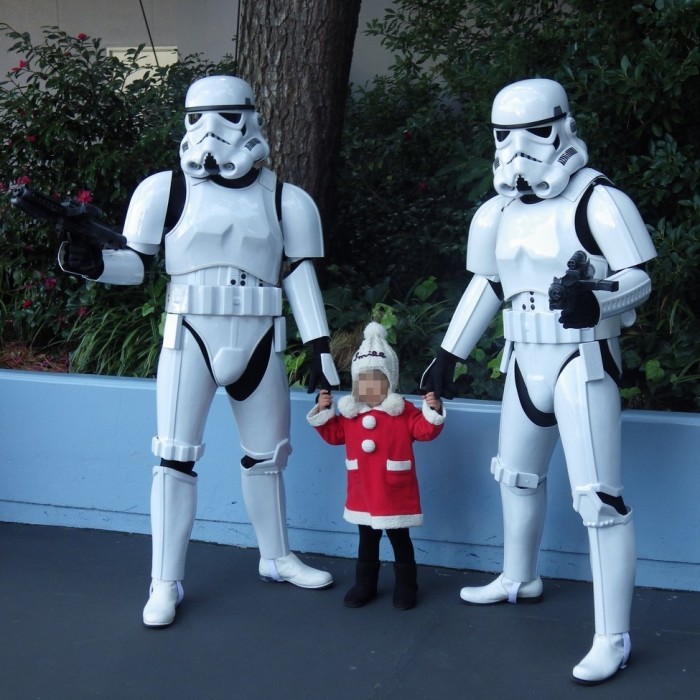 The cynical way to view it would be to say the parks are losing their identities, having them erased by the Empire. But change is a natural part of life. No one looks the same in old pictures unless they're a vampire. The same idea can be extended to theme parks, which are in a constant state of flux. Maybe there are some things that just need letting go.
If nostalgic park veterans aren't ready to accept that, not to worry: Disney will probably be drilling the message into our heads for years to come as a new generation of parkgoers dances around with magic freezing gauntlets singing, "Let It Go."