'Transformers: The Last Knight' Honest Trailer: Two Radio Shacks Doing Kama Sutra In A Hurricane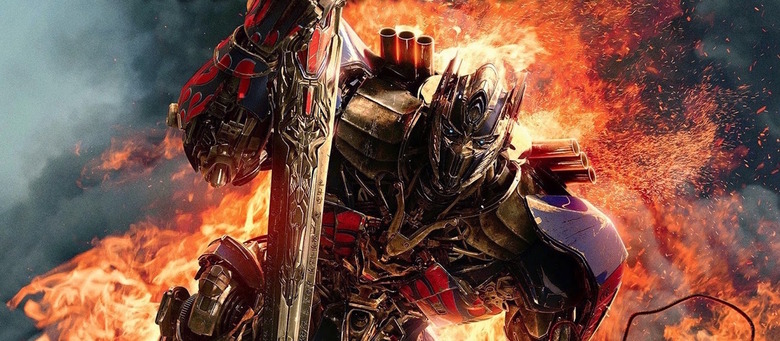 Michael Bay has supposedly delivered his last effort behind the camera for the Transformers franchise, and he pulled out all the stops to make this one the most insane, self-indulgent, nonsensical, inconsistent, blockbuster bonanza. Transformers: The Last Knight has everything but the kitchen sink, and even if it had the kitchen sink, it would transform into a racist caricature of whatever new car General Motors wants to have a two and a half hour advertisement for this year.
Transformers: The Last Knight was the #1 movie voted on by Screen Junkies fans to get the Honest Trailer treatment this month, and they do their best to focus on all the most ridiculous parts of this movie, of which there are many. Oh, and keep an eye out for a cameo from one of our articles featured prominently at the beginning of this video!
Watch the Transformers The Last Knight Honest Trailer
Transformers: The Last Knight is like one of the hottest clubs in New York that Stefon was always talking about on Saturday Night Live. This one has it all: Nazis, robot ninja butlers, an old tank, knights, Cybertron, a robot dragon, candlelit dinner in a submarine, Cuba, baby Dinobots, millions of deaths, TIE Fighter drones, a character named Cade Yaeger, a drunk wizard, vague racism, a planet crashing into Earth, the complete ignorance of any previously established bits of mythology from the previous Transformers movies.
Seriously, after this I hope the Transformers movies start to get better, because they need a Fast and Furious franchise level revitalization. Dwayne Johnson is too busy to do it, but there has to be someone who can save this franchise, right?