POTD: This Miniature Video Store Replica Perfectly Captures VHS Glory Days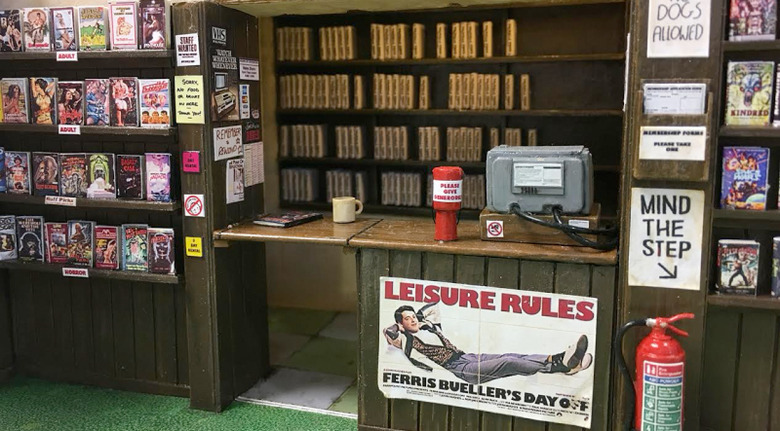 In recent years, video stores have gone by the wayside as streaming services like Netflix and Hulu continue to captivate our attention and digital film libraries replace our physical movie collections. Gone are the days when families would head to the local video rental shop to pick up a tape or even a DVD for the weekend. But one effects designer is trying to keep the nostalgia alive with a cool creation.
Andrew Glazebrook, perhaps better known as Morbid Decay, created a miniature replica of a video store you might find in a small town. The attention to detail in this tiny replica is astounding, and if we weren't told that this was a model of a video store, these photos would fool us into thinking this was a real video store.
First up, check out this video of the tiny video store replica that looks like it came from a camcorder (via io9):
Of course, it's easy to make a miniature video store replica look real on intentionally low quality video like this. But you'll see how meticulously crafted this creation is when you look at some more detailed pictures of the model. Check it out:
Aside from the little miniature videos sitting on the shelves, what I love most are the details that make the video store look a little rundown. From the stains on the wall and floor to the huge crack in the ceiling. It looks like the kind of hole in the wall video store of which cinephiles and children of the 1980s and 1990s have such fond memories.