'It' Honest Trailer: The Town Of Derry, Maine Has Its Ups And Clowns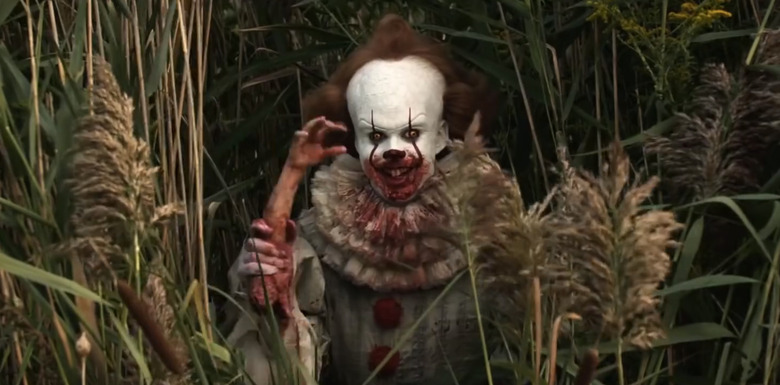 Even though Wonder Woman has been getting praised left and right for being a box office hit and the best movie in the DC Extended Universe, the real surprise box office hit of 2017 was the new adaptation of Stephen King's It.
It shattered box office records after pulling in over $123 million in its opening weekend and went on to gross over $700 million worldwide. But that doesn't make it immune to the mockery from the insane clown posse over at Honest Trailers, which points out the formulaic way all the kids are haunted by Pennywise, the endless fascination with nostalgia, and the muddled motivation for what Pennywise really wants from the kids.
Watch the It Honest Trailer below.
Even though It was undoubtedly a fantastic adaptation of Stephen King's classic horror novel, it's hard to argue with the fact that it leaves some unanswered questions. The biggest unknown is whether Pennywise only feeds on fear, or if he needs to eat the flesh to go along with it, or if he can have one without the other. Sure, this clown is terrifying either way, but it'd be much better to know what he's after.
This is the third film in the fan chosen line-up of Honest Trailers for the month of January. In case you missed out on the first two, you can check out the Honest Trailers for Boss Baby right here and mother! right here. Which other movies will get the Honest Trailer treatment before the end of the month? You'll have to wait and see