The Morning Watch: 'Dunkirk' Compared To Real History, 'Ghost In The Shell' Featurette & More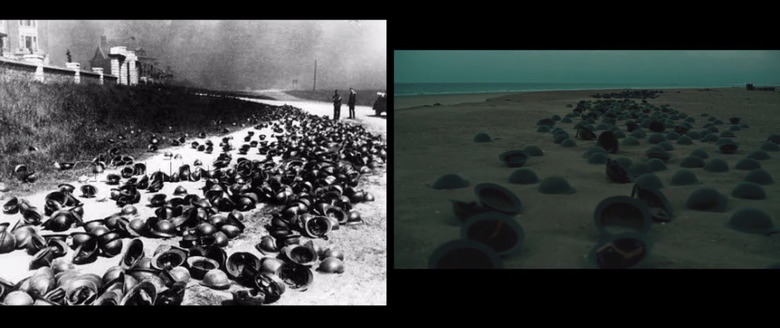 The Morning Watch is a recurring feature that highlights a handful of noteworthy videos from around the web. They could be video essays, fanmade productions, featurettes, short films, hilarious sketches, or just anything that has to do with our favorite movies and TV shows.
In this edition, see footage from Christopher Nolan's film Dunkirk compared to archival footage and photos from history. Plus, go behind the scenes of the practical effects created for Ghost in the Shell, and see an impressive fanmade time lapse of the Death Star being constructed from scratch.
First up, Titouan Ropert on Vimeo shows us archival footage and photos from the real Operation Dynamo at Dunkirk in 1940 and how they compare to Christopher Nolan's dramatization of the event. It's clear the filmmaker meticulously created this true story and studied the available photos and footage closely in order to realistically recreate this moment in history.
Next up, Weta Workshop takes us behind the scenes during their creation of the practical effects used to bring the live-action adaptation of Ghost in the Shell to life. This includes impressive robotics as well as innovative wardrobe pieces to help visualize the details of the synthetic augmented-cybernetic humans in the story. No matter how you feel about the movie, there is some incredible work on display here.
Finally, Star Wars fan Benjamin Botkin and his brother Isaac Botkin took the time to create a time lapse of the Death Star being constructed. The brothers used Lightwave 3D to create this incredible detailed and complex video with what looks like tons of moving pieces.